US energy secretary Perry says to resign amid House impeachment inquiry
Xinhua | Updated: 2019-10-18 07:01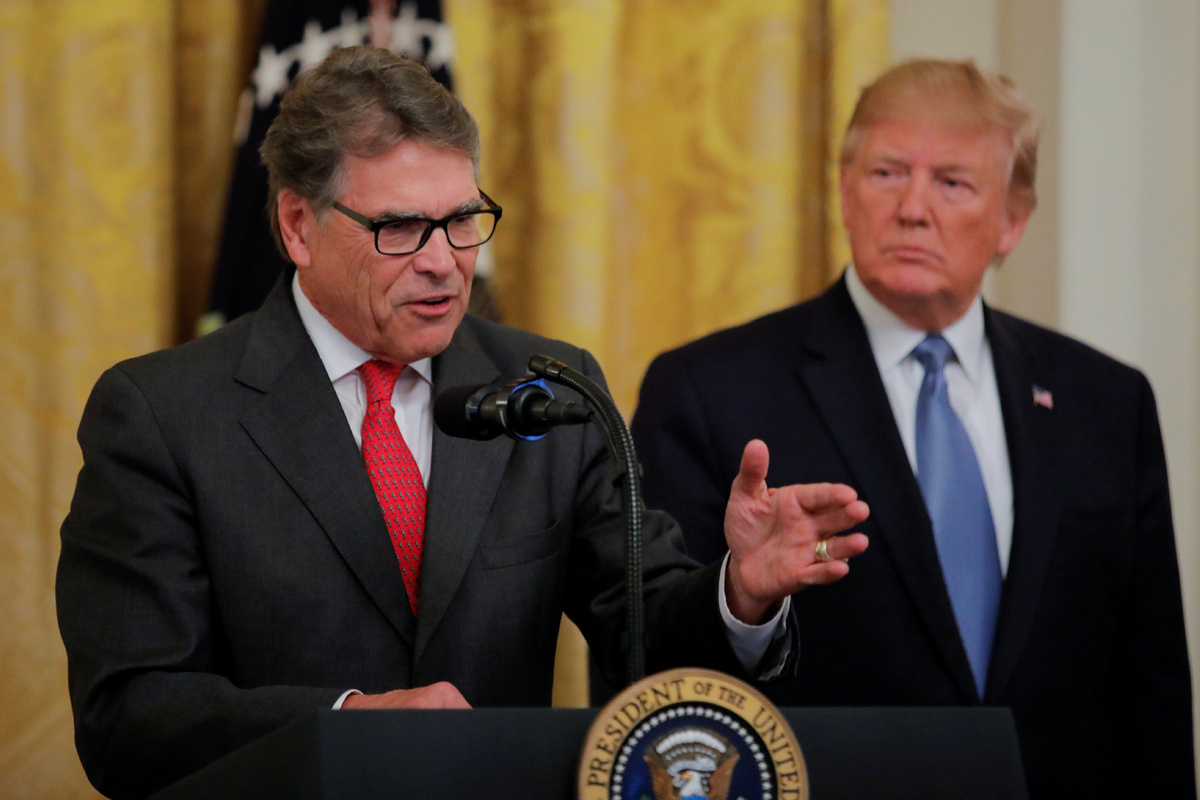 WASHINGTON - US energy secretary Rick Perry, who has drawn scrutiny for his role in President Donald Trump's controversial efforts to push Ukraine to probe Democratic presidential hopeful Joe Biden and his son, on Thursday told Trump that he would resign from the cabinet, according to multiple local media reports.
Perry told The Wall Street Journal in an interview published on Wednesday night that he was in contact with Trump's personal lawyer Rudy Giuliani about Ukraine-related matters at the direction of the president.
The timing of his departure was not immediately clear, but it is expected soon.
House Democrats, investigating whether Trump conditioned military assistance for Ukraine on an investigation of his political rival, hit Perry with a subpoena for documents earlier this month, said a CNBC report. The subpoena included a demand for a variety of Ukraine-related materials by Friday.
Perry, 69, was formerly the governor of Texas.