Sinologist dedicated his life to Chinese culture
By Tao Duanfang | China Daily | Updated: 2019-10-21 07:56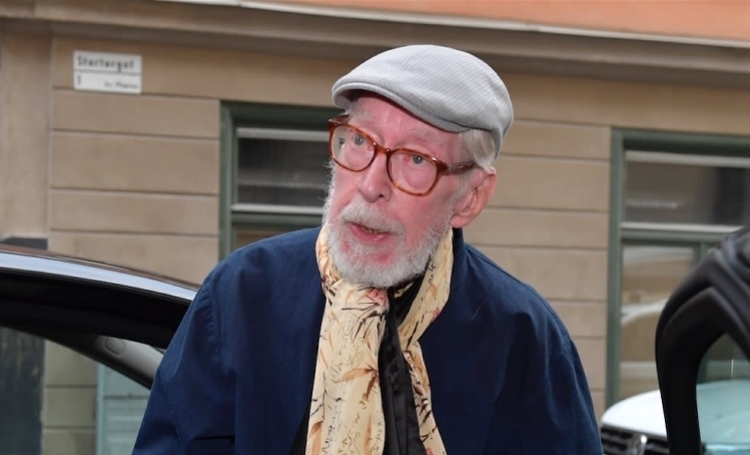 Editors' note: On Thursday, Goran Malmqvist, a renowned sinologist and member of the Nobel Prize for Literature committee, died at the age of 95.
Tao Duanfang, a columnist wrote at Beijing News:
Many people only know Malmqvist because the sinologist who mastered the Chinese language rendered support for Mo Yan to receive the Nobel Prize for Literature in 2012.
Actually, Malmqvist was an essential promoter of Chinese literature on the world stage. He lit the light and let the whole world recognize Chinese literature. His relationship with China started in 1946, when he started learning the Chinese language. He came to China as an intern two years later.
He had a deep understanding of China because he experienced the founding of the People's Republic of China, and he started translating Chinese literature works in 1965, when he was employed as a professor by Stockholm University.
Many Western sinologists pay great attention to China's ancient literature works but tend to neglect the value of modern ones. Malmqvist is different because he paid attention to both. His translations are reader-friendly and they cover both ancient and modern texts. He had very good relations with many modern Chinese writers. It is fair to call him a master of modern Chinese literature studies.
In 1985, Malmqvist was elected a member of the Swedish Academy, making him the only one among all Nobel Prize for Literature committee members who had mastered the Chinese language. Since then, he has always been recommending Chinese writers and promoting good translations of their works.
In other words, Malmqvist was a bridge linking Chinese literature with that of the world, as well as a light guiding Chinese writers onto the world stage.
Malmqvist has been called a "son-in-law of China" because he married twice in life and both his wives are Chinese.
We mourn for Malmqvist's death, and hope there will be more efforts to cement the cultural bridge that he established.