Turkey says one soldier killed in northeast Syria despite cease-fire
China Daily | Updated: 2019-10-21 09:06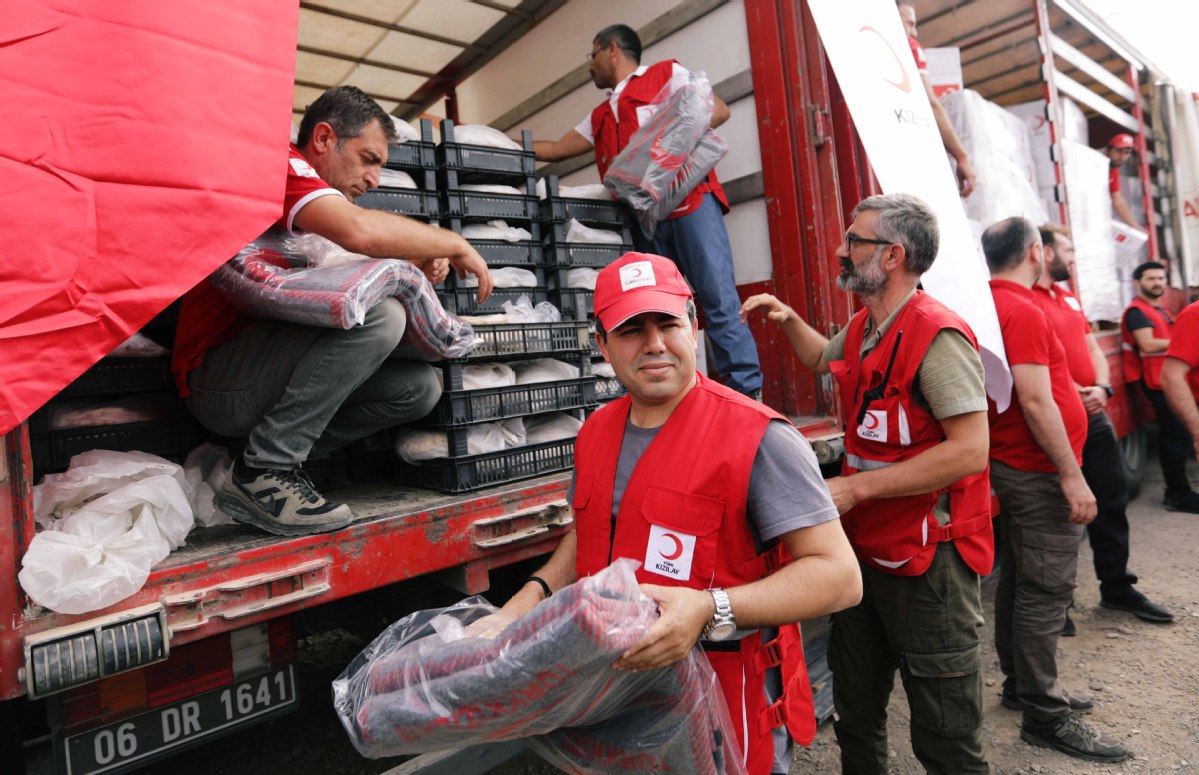 ANKARA - One Turkish soldier was killed and another was wounded on Sunday after an attack by Syrian Kurdish forces in northeast Syria's Tel Abyad, Turkey's Defense Ministry said, despite a deal reached on Thursday to pause military operations as Kurds withdraw from the area.
Turkey agreed with the United States on Thursday to pause its offensive into northeastern Syria for five days to allow the Kurds' forces, the People's Protection Units, or YPG, to withdraw from a planned "safe zone". The fragile truce had held up until the Sunday attack.
In a statement, Turkey's defense ministry said an attack by the YPG with anti-tank and light weapons had struck Turkish soldiers carrying out a reconnaissance and surveillance mission in Tel Abyad. It said that Turks retaliated but added that Turkey remained committed to the truce deal despite the violations.
Turkish President Recep Tayyip Erdogan said on Saturday that Turkey would press on with its offensive into northeastern Syria and threatened to "crush the heads of terrorists" if a deal with Washington on the withdrawal of Kurdish fighters from the area was not fully implemented.
Before the cease-fire, there were 14"provocative attacks" from Syria, said Turkey's defense ministry, adding it was continuing to coordinate closely with Washington on implementation of the accord. Both sides accused the other of violating the cease-fire.
On Friday, the Syrian Kurds accused Turkey of violating the five-day pause by shelling civilian areas in northeastern Syria and the border town of Ras al-Ain.
If the agreement with the US that the Syrian Kurdish forces withdraw from part of northern Syria falters, Turkey will continue its military operation from where it left off, Erdogan said.
"If it works, it works. If not, we will continue to crush the heads of the terrorists the minute the 120 hours (of the cease-fire) are over," Erdogan told flag-waving supporters in the central Turkish province of Kayseri.
"If the promises that were made to us are not kept, we will not wait like we did before and we will continue the operation where it left off once the time we set has run out," he said.
Turkey, a NATO member, regards the YPG, the main component of the Kurdish-led Syrian Democratic Forces, as a terrorist group because of its links to Kurdish insurgents in southeast Turkey.
A senior Turkish official called the accusations an attempt to sabotage the agreement between Ankara and Washington, adding that Turkey was fully behind the deal.
"Turkey is 100 percent behind the deal. We already got everything we wanted at the negotiating table," the official said. "It's bizarre to think that we'd violate an agreement that we like," the official added.
Agencies