Aging natives now drive digital economy
Xinhua | Updated: 2019-10-21 09:31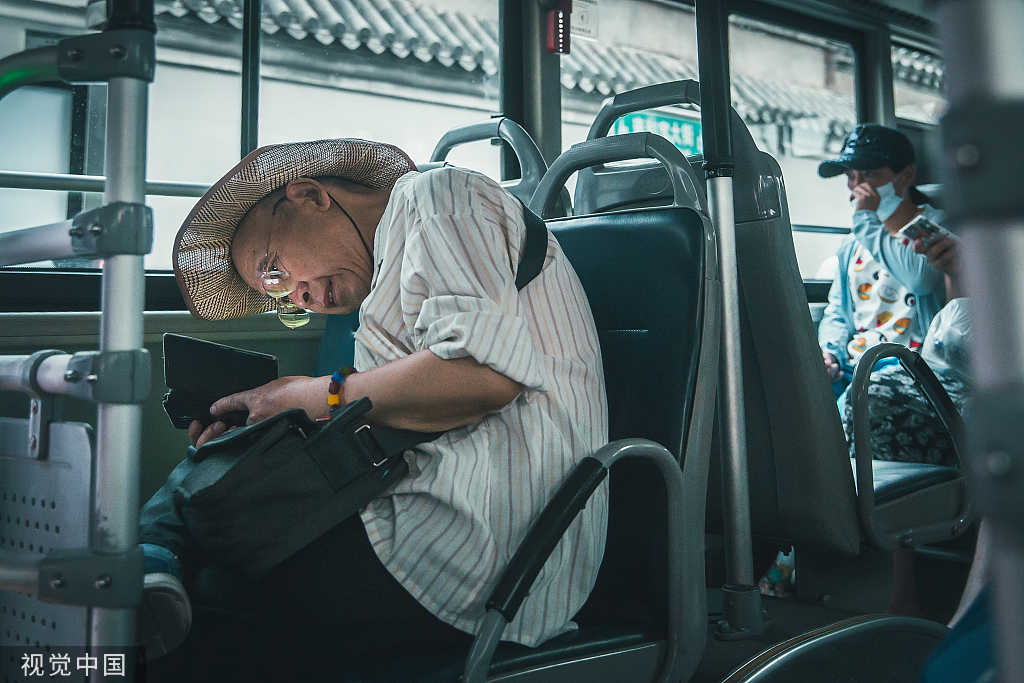 HANGZHOU - He Xuping, in her 60s, is a skilled user of smartphone equipped with over 50 apps, ranging from social networking, video sharing, online shopping, travel, mobile payment to financial management.
"Never do I have to run around to pay telephone and utility bills as all these can be done on the cellphone now," she said. "I also watch videos or read e-books to kill time. The mobile internet has made my life much easier."
A growing number of seniors like the retired lady in East China's Hangzhou city are taking advantage of the internet to enrich their lives, accounting for about 17.3 percent of the total population as of 2017, as per the latest data from the Office of the National Working Commission on Aging.
A report of consumption behaviors during the week-long National Day holiday, released by Alibaba this month, also showed the silver-haired have become a new driving force in the development of China's digital economy.
According to the data, the sales of instant noodles, instant hotpot and instant rice on Tmall by consumers aged 50 and over from Oct 1 to Oct 3 rose by 101.9 percent, 128.3 percent and 122.2 percent, respectively, meaning they opt for more convenient ways to cook with the help of online shopping.
In the meantime, the number of consumers aged 40 and above, who visited medical institutions for health check-ups, dental care and cosmetic surgery, nearly tripled from a year ago.
Their purchasing power began to be felt well before the holiday. Sales of medical devices on Tmall's medical branch reached a small peak in September, with sales of wheelchairs and travel gadgets such as waist supporters surging by 33.2 percent and 50 percent from a year ago, respectively.
The rising tech-savvy elderly population in China has shown strong online consumption potential. A report on elderly mobile internet users published by Tencent last May showed that China is home to over 80 million senior netizens and the number of senior internet users has skyrocketed by 130 percent since 2012.
It also said over 85 percent of elderly mobile users downloaded more than 20 apps, and half have more than 30 apps installed on their phones.
WeChat, the most popular social media app in China, claims to have 61 million users aged between 55 and 70 as of September 2018, while Alibaba's Taobao and Tmall reported having about 30 million middle-aged and elderly online shoppers. Their average spending was about 5,000 yuan ($705) in the first nine months of 2018.
The consumption scale of China's elderly population will increase from 4 trillion yuan to about 106 trillion yuan between 2014 and 2050, accounting for 33 percent of the total GDP, which will make China the country with the greatest market potential for the aging industry, according to a report from the Office of the National Working Commission on Aging.
"The prosperity of social media and the convenience of mobile payment have imperceptibly influenced the consumption habits of the elderly," said Fu Yifu with the Suning Institute of Finance.
"The elderly of different ages have distinct requirements for products and services in terms of food, housing, transportation, travel, shopping, medicine and entertainment, which has formed a large-scale, diversified and colorful 'silver economy' in China," said Fu.