WhatsApp tax kicks off angry protests in Lebanon
By JULIAN SHEA in London | China Daily Global | Updated: 2019-10-22 11:07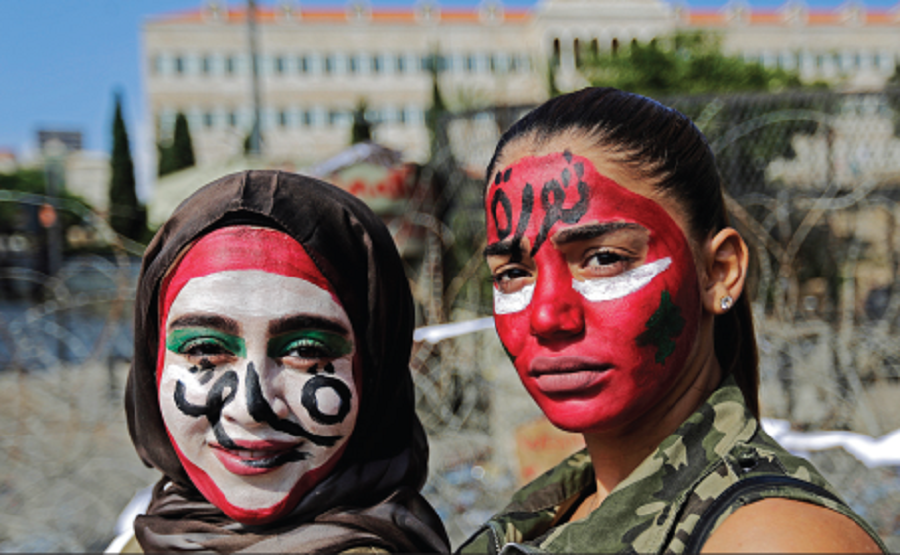 Lebanon is continuing to suffer serious unrest as mass public protests take place over the country's on-going economic problems, and the government's announcement of a tax on using apps including WhatsApp.
The plan for a 20 cents daily levy on voice calls made through the social media app, one of the most widely used in the country, was hastily withdrawn but it only added to existing anger at long-running problems that have resulted in the biggest protests the county has seen in years.
Overnight, streets across the country were blocked by burning tires, and the climate of fear saw some schools, shops and banks remain shut on Friday, prompting the Saudi Arabian government to say it would be evacuating its citizens from the country.
On Friday, Lebanon Prime Minister Saad al-Hariri admitted Lebanon was enduring an "unprecedented, difficult time" and gave his "partners in government" 72 hours to stop blocking his reform proposals.
Four members of the Lebanese Forces party resigned from the government on Saturday, with one of them, Labor Minister Camille Abousleiman, telling Qatari broadcaster Al Jazeera that they had "lost faith in the government's ability to effect change and address the problem".
Lebanon Foreign Minister Gebran Bassil, who is also the president's son-in-law, has blamed other political parties for blocking reforms, but said that "any alternative to the current government would be far worse".
Lebanon is one of the world's most heavily indebted countries and in a state of economic emergency, which has led the government to consider imposing two rises in VAT over the next three years, to take the figure up to 15 percent.
"We are not here over the WhatsApp, we are here over everything: over fuel, food, bread, over everything," one protester on the streets of the capital city Beirut told the BBC.
Diana Hodali, a reporter for Germany's international broadcast network Deutsche Welle, tweeted Beirut was "literally burning", adding that most major roads were "blocked by burning tires and garbage.
"The protests were sparked by the plan to raise taxes on VoIP (voiceover-internet protocol)," Hodali said. "But they are a culmination of recent shortages like bread and fuel."
To add to the tensions, the country is currently enduring its worst wildfires in decades, with a combination of a heatwave and strong winds causing havoc in pine forests around Beirut.
George Mitri, director of the Land and Natural Resources Program at Lebanon's University of Balamand and an expert in forest fires, said government neglect was one of the causes.
"We shouldn't be surprised-no one was prepared for this," he said. "Managing the forest is essential-we have very dense Mediterranean biomass in our forests and it provides a lot of fuel. But they have been ignored, abandoned. It's not a priority for the government."