Shanghai-based smuggling scheme busted after investigation
By LI WENFANG in Guangzhou | chinadaily.com.cn | Updated: 2019-10-28 16:22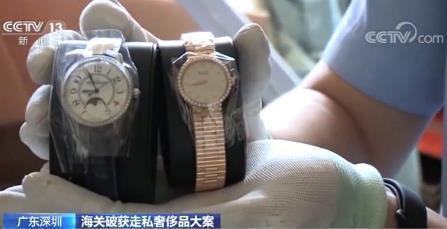 Shenzhen Customs, in a joint effort with Shanghai Customs, has cracked a smuggling case concerning 320 million yuan ($45.35 million) worth of luxury goods including garments, bags and watches.
Two women with suitcases filled with pricy garments, bags and seafood products were caught when passing the checkpoint at West Kowloon high-speed railway station in Hong Kong. The investigation of these suspects led officers to a couple in Shanghai.
The couple was found to run a company, collect orders through WeChat and hire people to buy luxury products in countries like Italy and the United States, according to China Central Television.
Those products were then shipped to a warehouse in Hong Kong, which were later brought to the Chinese mainland through courier services labeled with fake product names and deflated prices or by individual parallel traders.
In the couple's high-end apartments in Shanghai, officers seized more than 3,000 items from brands such as Balenciaga, Burberry and Hermes. Nine people were captured in the operation.
The ring was found to have smuggled 320 million yuan worth of products and evaded millions of yuan in duties since 2016.