Burgeoning membership: Sam's Club wins with quality and value
By Yuan Shenggao | China Daily | Updated: 2019-10-29 11:02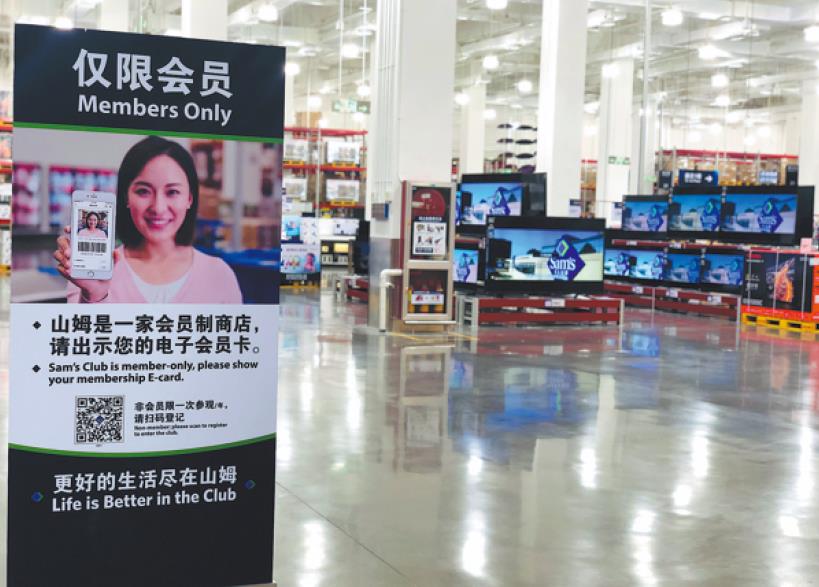 Member privileges
Sam's Club started its China journey by launching its first store in Futian district of Shenzhen in 1996. Currently, the brand has 26 stores on the Chinese mainland and will have 40 to 45 stores opened or under construction by 2022.
The club, a pioneer in operating a membership model in China, achieved excellent results in recruiting members over the past 23 years, according to Miles.
So far, it has about 2.8 million members nationwide, made up largely by individual customers.
Sam's Club offers two types of membership, one is the 260-yuan ordinary membership and the other is the 680-yuan premium membership. The premium one was introduced in 2018 which targets families that are looking for personalized purchasing experiences.
Compared to ordinary members, premium ones enjoy five extra benefits. They are a 2 percent cash reward on membership fees for qualified purchases, 12 free delivery coupons per year, dental care at private clinics valued at 8,000 yuan per year, 12 free car wash coupons per year and 365-day free return policy on large home appliances.
For premium members who cannot save 420 yuan in membership fees in a year, which is equal to the difference between ordinary and premium membership, Sam's Club promises to provide a deduction on the membership fee for the next year, according to the club.
In China, nearly 85 percent of those who have signed up for premium membership are upgraded from the 260-yuan membership, according to Miles.

The content is sponsored by Sam's Club China.