Laws needed to regulate sales via live streaming
By Wang Yiqing | China Daily | Updated: 2019-11-07 07:13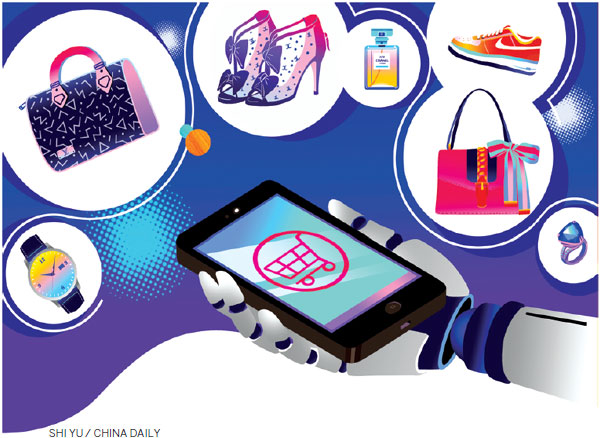 With the Singles Day sales on Nov 11 around the corner, it's time to reflect on "live streaming", which has boosted e-commerce in recent years.
He has been hailed as China's "best live streaming salesman". Yet he met his waterloo in a nonstick pan. This is the story of Li Jiaqi.
When Li was promoting a nonstick pan during a recent live streaming to show it is "really a nonstick pan", the egg his assistant fried stuck to the pan and got burned. Li's "live streaming accident "immediately went viral on the internet. Although he explained later that the egg stuck to the pan due to his assistant's "mistake", not because of any quality problems with the pan, public doubt over the product's quality persists.
A member of the post-1990 generation and a former cosmetics salesman and current male beauty blogger, Li became famous overnight on China's social media. Known as "the king of lipstick" thanks to his vast knowledge about cosmetics and excellent sales techniques, Li once sold more than 15,000 lipsticks in five minutes during a live streaming promotion, and reportedly earned more than 10 million yuan ($1.43 million) in one year.
After becoming one of the top social media influencers with a huge following, Li formed a team of several assistants and marketing personnel, who took charge of different aspects of live streaming sales including contacting enterprises, selecting products and promoting daily live streaming. And the products he now sells are no longer limited to cosmetics, but all kinds of daily use commodities including nonstick pans.
Li's quick success is nothing new. In the past, some TV shopping program anchors, too, performed sales miracles. Each era has its "best salesman", and Li is more like an "internet-updated version" of a salesman thanks to the livestreaming technology. For any good salesman in any era, the secret of success lies in winning consumers' hearts. And like many of his successful predecessors, Li seems to have mastered the "back-fence principle": he always talks like a friend or neighbor with his female audience, the main decision-makers when it comes to purchasing commodities for daily use, during live streaming.
What made Li "more successful" than his predecessors is social media, which can easily create a conversation-like scene in a live streaming room and provide a low-cost and convenient access to a huge audience. Live streaming overcomes the limitations of bricks and mortar stores and TV shopping programs thanks to the instant messaging technology, as well as the e-commerce and logistics system. To some extent, the success of Li is the success of a new retail promotion channel in the age of social media. Yet his meteoric rise as a social media influencer was also the cause of the blow he received following the "live-streaming accident", for his success made him confident of selling products which he didn't have any knowledge about.
Although we cannot be sure whether Li's "nonstick pan" accident was due to poor product quality, we are pretty sure that being a beauty blogger, Li has little knowledge about the nonstick pan he tried to promote. Many consumers purchase the products Li promotes because they trust him. And a salesman that customers trust should not promote any products before carefully reading their instructions and/or being familiar with them.
Controversies and problems about the products sold by online influencers, such as false quality claims, substandard goods and poor post-sales service, have been frequently reported by media outlets. Still, the lure of making a quick buck is irresistible to not only Li, but the entire industry.
The live streaming market has grown rapidly thanks to advanced internet technology and a huge and rising consumer population. Yet laws and regulations on live streaming sales lag far behind the development of the live streaming technology, leaving many loopholes and "gray zone" which could undermine consumers' interests. For instance, the laws and regulations don't specify clearly the responsibilities of a livestreaming salesperson or advertiser if the products he or she is promoting undermine consumers' interests. Therefore, regulators should enact specific laws to supervise live streaming sales.
In fact, keeping the Singles Day sales gala in mind, the National Radio and Television Administration has issued a document forbidding e-commerce platforms and live streaming programs from exaggerating claims about the products they promote, and swindling or misleading consumers. Hopefully, more laws and regulations on live streaming would be enacted to safeguard consumers' rights and guarantee the healthy development of this new industry.
The author is a writer with China Daily.