Chinese tourism gets social media push
China Daily Global | Updated: 2019-11-07 09:50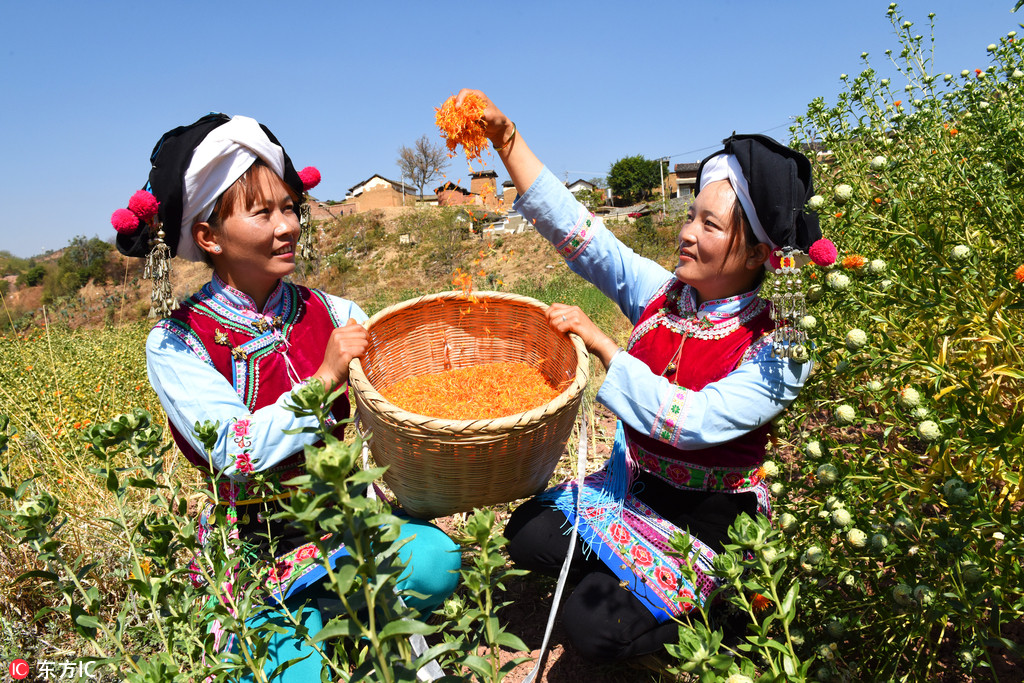 The London-based branch of China's tourism authority has launched a new program that will take foreign bloggers, vloggers, travel writers, and social media influencers on bespoke tours of China, in order to raise the country's profile as a travel destination.
The travel agency Has To Be China, which has offices in the United Kingdom city of Bristol and in China's Shenzhen, will run the new "China Creators' Pod" program, with support from the China National Tourism Office, or CNTO, in London.
The customized tours will include visits to major cities and natural wonders, as well as trips to lesser-known parts of rural China.
"We will take influencers all over, from unknown villages to the best places to party in the city," said Hu Kaitie, director of Has To Be China. "A big part of the creators' pod is to attract influencers to the places that are not that familiar."
Hu said both well-established and up-and-coming writers, videographers, and social media personalities will be welcome to apply to the program on the Has To Be China website. Successful applicants will have their travel expenses covered.
Hu said the hope is that the resulting social media content will reach a wide audience and showcase what China has to offer as a holiday destination.
He said participants will also get the chance to grow their profiles in China.
The CNTO will share any content created on its Chinese social media pages, and Has To Be China will also introduce participants to Chinese social media influencers.
"We will grow their influence in China, bridge the information gap, and set up long-term relationships," Hu said.
The program was launched on Wednesday from the World Travel Market trade fair in London, where CNTO London also announced another social media push.
The office has launched new You- Tube, Facebook, Twitter, and Instagram pages that will carry promotional multimedia content and up-to-date news and travel information for those interested in a trip to China. The content will include mini-docs on food festivals and other cultural events, as well as images of China's natural beauty.
"China is a land of incredible natural extremes, with deserts, ice, vast mountains, sweeping rivers and even a tropical island," said Xue Ling, director of CNTO London. "These channels will provide a vital link between CNTO London and the wider online travel and tourism community."
The Chinese government has taken other steps recently to tap into the potential of the inbound tourism market.
From Dec 1, the cities of Xi'an, Chongqing, and Ningbo will be included in the 144-hour visa-free transit program, which means tourists from 53 countries will be able to travel to an expanded total of 27 Chinese cities without a visa for a six-day period.
Last year, there were 141 million inbound visits to China, an increase of 1.2 percent year-on-year, according to China's Ministry of Culture and Tourism. Inbound tourists generated $127.1 billion in revenue for the tourism sector in 2018, a 3 percent increase on 2017.
London-based market research company Euromonitor predicts that China will overtake France as the world's leading tourist destination by 2030.