Unusual but true: Cambridgeshire farmer wins competition with wheat art sculpture
chinadaily.com.cn | Updated: 2019-11-08 15:22
In unusual but true stories this week, we have a Cambridgeshire farmer winning a competition with a wheat art sculpture; Wasteland Weekend 2019 in California; a Distinguished Gentleman's Ride to raise funds; and a giant dragon approaching Calais, France.
All the odd and interesting anecdotes from around the world are here in our review.
Cambridgeshire farmer wins competition with wheat art sculpture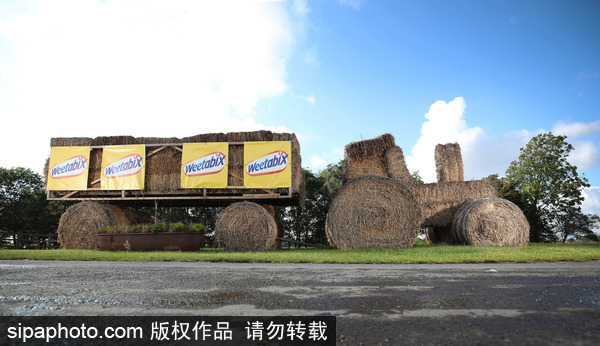 Farmers across the UK put forward their finest straw sculptures for the 2019 Wheat Art competition, and it was a classic agricultural design that won the hearts of the judges.
A Cambridgeshire farmer's 62-bale creation was victorious at this year's Wheat Art contest. An impressive 62-bale tractor and trailer took the top spot, winning Cambridgeshire farmer Michael Sly a £1,000 ($1,282) charity donation.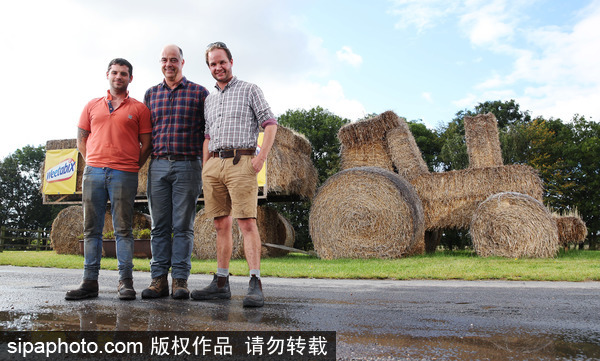 Michael's 10-foot straw spectacle fought off tough competition, with runners up including a tower of multi-colored farm animals and a straw sausage dog.
The competition was launched by Weetabix to celebrate the 10th harvest under the company's wheat protocol, which promotes sustainable farming and sees the company source its wheat from farms located within a 50-mile radius of its mills in Burton Latimer, Northamptonshire.