China's digital economy, arrival of 5G and boosting rural development
By Chirag Golwala | chinadaily.com.cn | Updated: 2019-11-13 11:04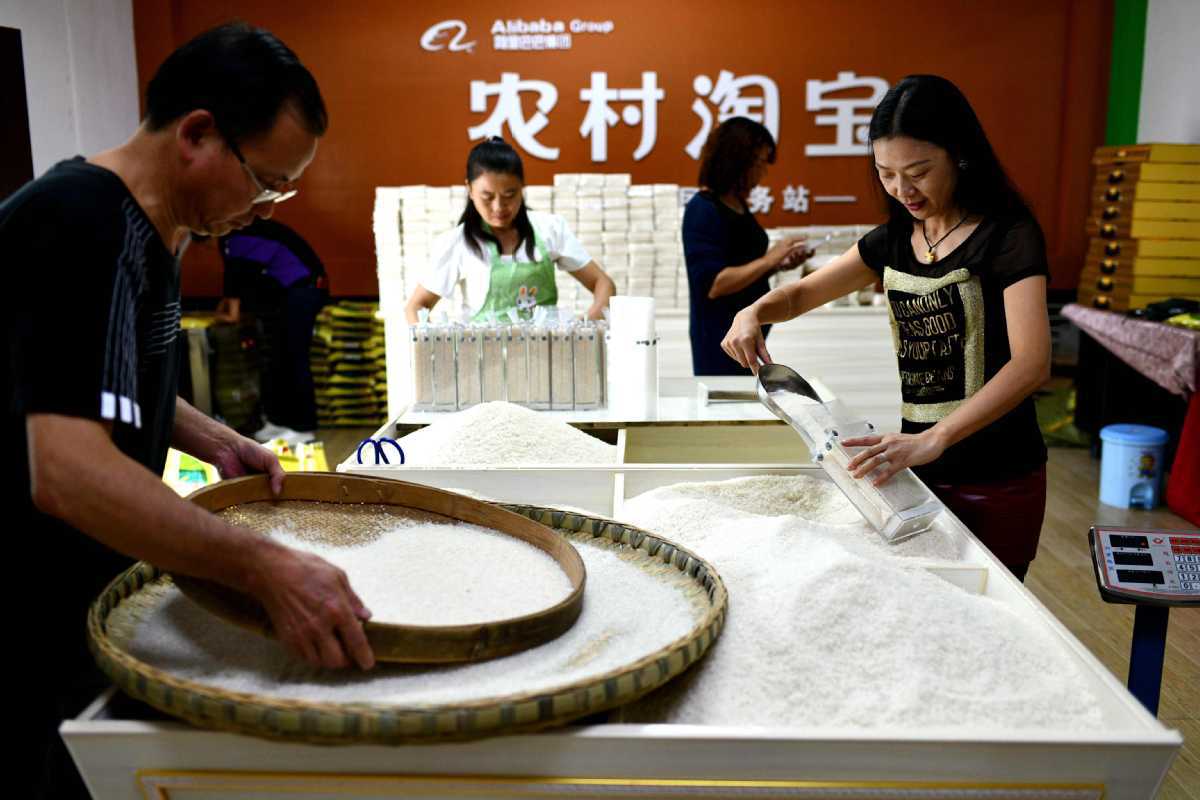 In mega cities such as Beijing, Shanghai, and Chongqing restaurants are taking orders using facial recognition, QR codes are replacing human interaction at checkout counters. Robots are sorting out parcels at warehouses and sorting centers of many express delivery companies all over China. These are just some of the innovative ways in which digital economy and technological innovation are becoming new drivers of China's growth engine.
Ever since my first visit to China in 2006 to my most recent visit in October 2019, I've seen China's impressive strides into digital economy just the way it did with critical infrastructure development connecting rails, roads, ports and airports. China's digital economy in 2018 reached 31.3 trillion yuan ($4.64 trillion), according to a report released by Cyberspace Administration of China. To put it into perspective, digital economy of China is 70 percent larger than India's entire economy in terms of nominal GDP, which is $2.7 trillion according to World Bank.
Not only internet and e-commerce giants but retail shops, convenience stores and many other small businesses are also adopting digital technology. They are capturing customer movements anonymously within their premises to better understand store performance, customer footfall, and in-store optimisation to increase conversions and profits. In one store in Hangzhou that I visited recently, it had on screen live data analysis of buying habits of customers using sensor technology, smart shelves and pricing. When I enquired about it, the store manager provided insights into customer data intelligence and how they use the data for better customer communication and continuously improve in-store customer shopping experience.
The arrival of latest 5G technology promises to be a game changer by connecting everything around us to a network that is 100 times faster than our mobile connection and 10 times faster than our fastest home broadband.
With 5G, it's not just about speed. The combination of speed, scale, responsiveness and wider reach could unlock full potential of digitization of many industries with the use of 5G. Imagine a surgeon not needing to be in the same room as a patient in the future. With the help of VR headset (virtual reality headset) and special gloves to control robotic arms, the surgeon could perform a life-saving operation. It sounds worrying now but with worldwide roll out of 5G technology backed by solid nationwide 5G infrastructure, it may just become a norm in the future.
The highest number of mobile phone users, aggressive investment and growth strategy of Chinese tech giants – Baidu, Alibaba and Tencent (commonly known as BAT), and the arrival of latest 5G technology in telecoms, user data has become a core factor behind the development of digital economy, and information consumption has become a strong driving force for domestic demand and digital economy growth.
While majority of the digital economic growth of China has focused on first-tier cities such as Beijing, Shanghai, Hangzhou and others, it will be interesting to see China's plans to harness and promote digital technologies in rural areas to boost local development and close the gap between urban and rural development. For a leading digital economy and to truly build a digital China, it is essential that the benefits of digital innovation and advancements reach all industries including agriculture, farming, goods and passenger ground transport, aviation and more importantly all sections of the society has equal access to public and private services by digitizing rural economy.
By December 2018, the Internet penetration rate in urban areas topped at 74.6 percent; while, in rural areas, it only rose to 38.4 percent. More strikingly, there are still 562 million people — mostly distributed in rural areas — who are left out of digital inclusion. These rural areas and countryside in West and Northeast provinces present a huge growth potential for most internet giants in the near future.
And this, is the last frontier in digital innovation to make China's impressive economic growth into a truly sustainable and global 21st century economy that is digitally empowered and connects every citizen of the society to public and private services.
The author is the founder and CEO of TripCenter.net, world's no 1 integrated and aggregated passenger ground transport marketplace.
The opinions expressed here are those of the writer and do not represent the views of China Daily and China Daily website.