US furniture industry feels tariff pressure
By BELINDA ROBINSON in New York | China Daily Global | Updated: 2019-11-18 23:41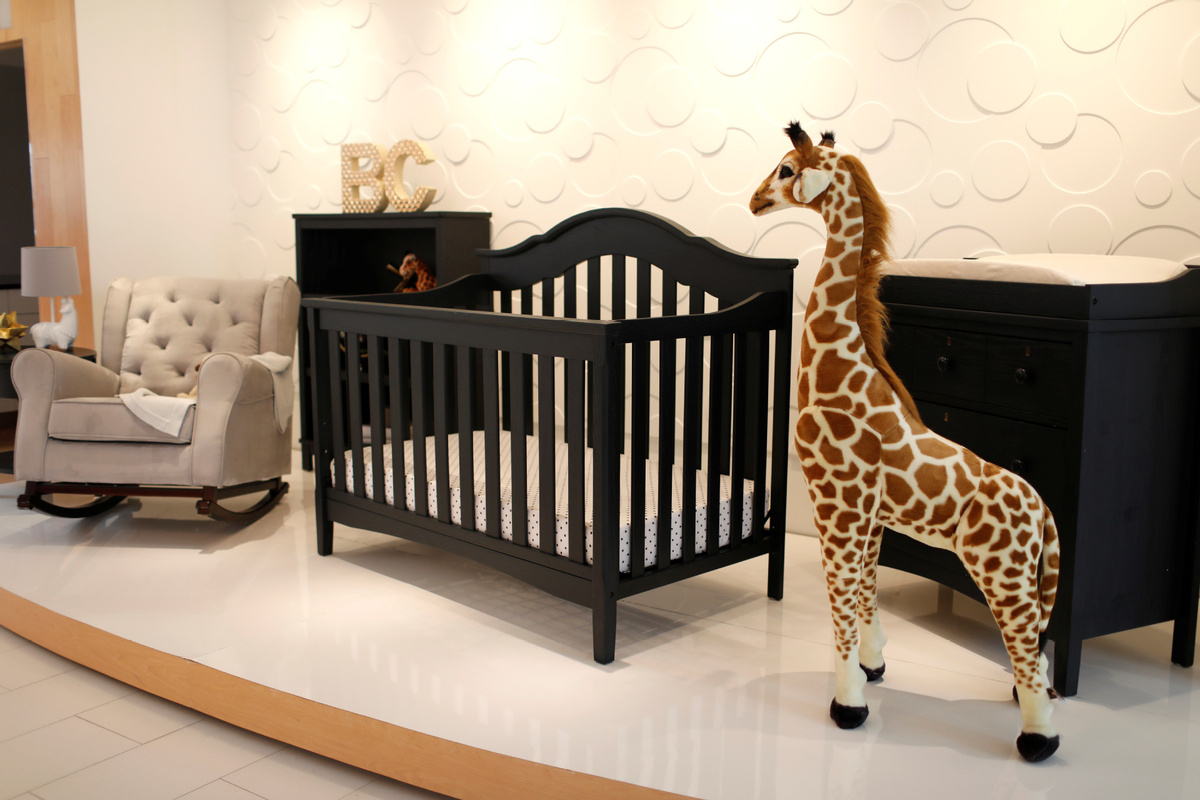 Many retailers forced to raise consumer prices amid 25 percent levy on imports from China
The ongoing trade dispute between the US and China is taxing retailers and consumers in a major American sector: furniture.
China is the biggest furniture exporter to the US, shipping $34 billion worth of tables, chairs, sofas and other items in 2018, according to The Wall Street Journal.
US retailers selling furniture made in China say they are faced with "uncertainty'' while consumers see higher prices since US President Donald Trump imposed a 10 percent tariff in September 2018 on $200 billion worth of Chinese products. The duties rose to 25 percent in May.
American consumers spent $114.2 billion on furniture in 2018, up 6.7 percent from the previous year, according to the US Bureau of Economic Analysis (BEA).
China accounted for 57.4 percent of total furniture imports to the US for the tariffed categories in the 12 months ending May 31, according to Panjiva, a division of S&P Global Inc that tracks the flow of goods overseas.
"It's a mixed bag [for retailers]. Some sell US products. Some sell Chinese. There are companies that are absorbing some of those tariffs and some are raising prices. There is uncertainty among retailers as a group," Sharon Bradley, CEO of the Home Furnishings Association, told China Daily.
The National Retail Foundation (NRF) warned that tariffs would add $4.6 billion a year to consumer spending on imported furniture. For shoppers, higher prices could become more widespread as some retailers grapple with how to recoup costs of tariffs on imports from China.
Before the trade dispute began, furniture prices in the US fell 1 percent a year from 2014 to 2017. They rose 2.3 percent from September 2018 to September 2019, as furniture shipments from China to the US declined 30 percent during that time, according to Panjiva.
Francis O'Brien owns two Furniture Market stores in Modesto, California. He said he adds 3.75 percent to every invoice to pay for the 25 percent tariff. If he sells a full-size mattress costing $309, he will add $12 to the price.
"So far, I've charged my customers about $40,000 in tariffs," O'Brien told China Daily. "I don't hide it. I have a separate line item so that they know they are paying for tariffs. This is based on the actions of their president. He's making their furniture more expensive."
CEO Todd Wanek of Ashley Furniture Industries, the largest American home-furnishings maker, retailer and importer, with profits of $4.7 billion in 2017, said his company hasn't passed on the costs to customers.
Wanek said his Arcadia, Wisconsin-based company has avoided doing so by gradually reducing dependence on China-made furniture starting more than a decade ago and importing from tariff-free Vietnam. The company sourced just 1.5 percent of goods from China subject to tariffs in 2018, down from 25 percent in 2015.
"Everyone's hoping [tariffs] will go away. The only certainty is there's a 25 percent tariff, and you have to run your business looking at that being in place for the foreseeable future. Both sides have to be willing to compromise, and we don't see that happening right now," Wanek told Furniture Today, an industry trade publication.
Wayfair, a large furniture seller in the US, saw its publicly traded shares plunge 14 percent on Oct 31. It said tariffs were partly to blame for a third-quarter loss as its suppliers were affected. "Tariffs are injecting greater-than-expected volatility into our marketplace," said CEO Niraj Shah.
Hooker Furniture Corp, headquartered in Martinsville, Virginia, in September reported a 52.1 percent drop in second-quarter net income to $4.2 million as sales took a hit from the tariffs. Net sales were down 9.7 percent to $152.2 million.
In May, Trump justified the 25 percent tariffs on Chinese goods: "Tariffs will make our Country MUCH STRONGER, not weaker. Just sit back and watch!" he tweeted.
However, Donna Goodrich owner of Top Furniture in Gorham, New Hampshire, wrote on observer.com that she had seen an 8 percent increase in costs, because many of her suppliers have increased prices.
"Tariffs have caused uncertainty in the prices we will need to pay for our inventory. meaning we can't guarantee customers that we will have their desired product," she said.
While furniture shipments from China to the US have gone down, shipments from Vietnam have increased by 51 percent, making it the third-largest furniture supplier to America.
"Everything has moved to Vietnam and Cambodia. Pretty much all of my bedrooms are from Vietnam or Mexico or Cambodia,'' said O'Brien, the furniture retailer in California. "So, it's just moving. American manufacturers and corporations are not going to bring jobs back here to the United States; they're going to go to the next lowest producer, labor force. Tariffs are not going to change and bring jobs back."
Arnold's Office Furniture near Philadelphia generates about 80 percent of its revenue importing China-made office furniture under a five-year contract that began in 2018.
Arnold's raised the price of its furniture by about 7 percent, CEO Jay Berkowitz told the Journal.
"I have to lose money, which I've been doing since the 25 percent [tariff] started. Millions of dollars are being lost," he said.
Berkowitz said his company, with about $20 million in sales, has had to pay $2.2 million in furniture tariffs, eliminating all of its profit for the year since the duties took effect and leading the company operate at a loss.
"We're walking the tightrope right now," he said. "They better yank that tariff back soon or we're going to have a big problem. We'll be out of business if they don't."