Siasun steps up push in Southeast Asia
By Ma Si | chinadaily.com.cn | Updated: 2019-11-20 20:41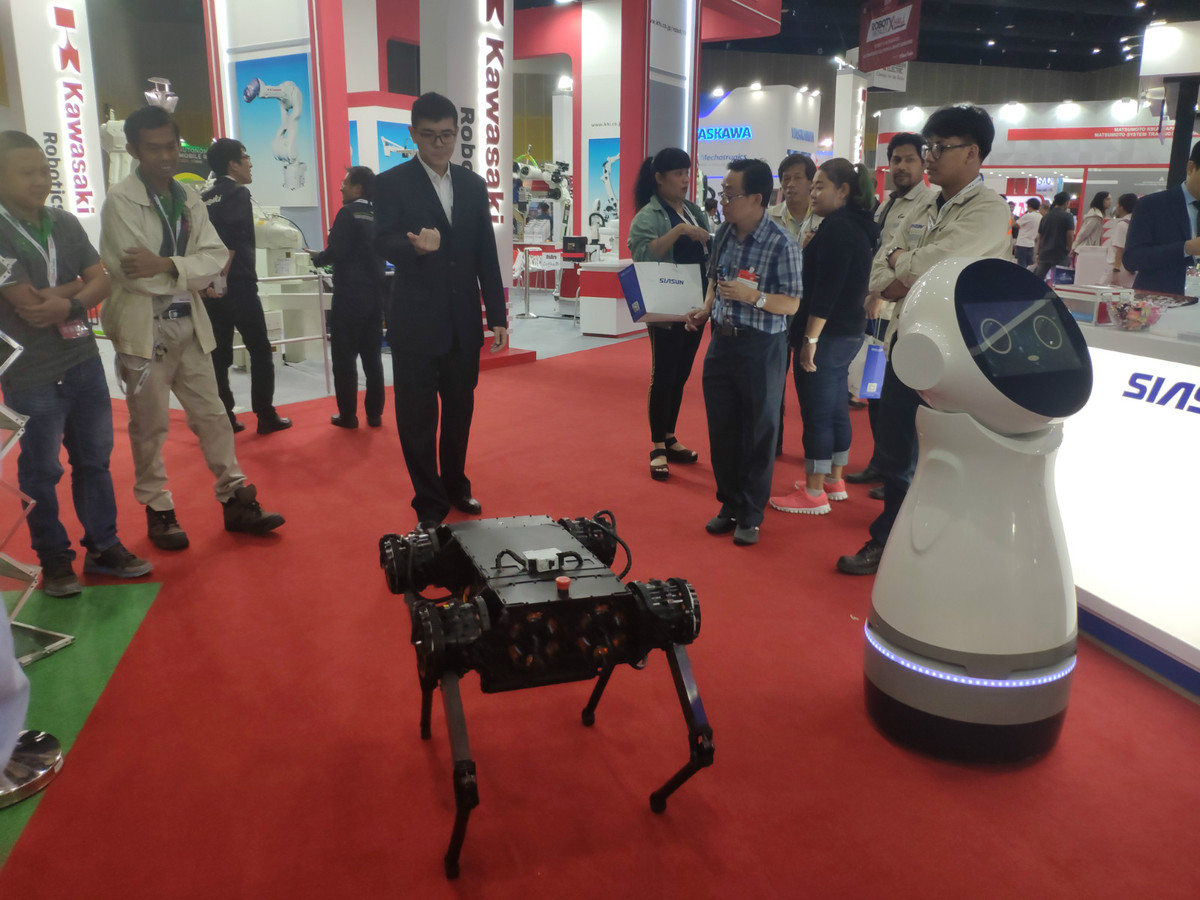 Siasun Robot & Automation Co, the largest listed Chinese robot maker by market valuation, is stepping up push to expand presence in Southeast Asia, in the hope of leveraging its innovation to strengthen local connections.
Qu Daokui, president of Siasun, said: "Chinese robot makers must go global. The industry is so globalized and changing so fast that no one knows what a robot will look like in five to seven years from now."
According to him, robots are a fundamental and strategic industry for a country's manufacturing power. Chinese robot makers are emerging rapidly in the global stage, with market share steadily expanding.
As a staunch supporter of globalization, Siasun will step up push to serve countries and regions involved in the Belt and Road Initiative, Qu added.
As a major step to explore the overseas markets, Siasun has been ramping up efforts to serve clients from Southeast Asia countries. Its latest push is to attend the METALEX Thailand 2019 Exhibition, from No 20 to 23.
At the global gathering for smart metalworking technologies, Siasun showcased its cutting-edge technologies including a quadruped robot, industrial robots and service robots.
The company said, with the accelerated development of internationalization, the partnership between Siasun and Southeast Asian countries has gradually transformed from the initial project cooperation to all-dimensional, multi-layered and wide-ranging cooperation with a more sound and systematic strategic layout.
In July 2017, the company established a branch, namely Siasun Automation (Singapore) Pte Ltd. Based in Singapore, it is designed to specifically serve the Asia-Pacific customer. Siasun SG fully integrates high-quality resources of Southeast Asia, and provides innovative products and high-quality services based on local needs, which is actively committed to the overall planning and implementation of regional industry 4.0, and constantly deepening the development strategy of globalization.
Siasun said it has successfully provided industrial upgrading services for more than 3,000 international enterprises around the world, and has served two-thirds of ASEAN countries. The company added it is continuously providing professional products and high-quality services for the global market including Southeast Asia based on the innovation genes.