China's 5G market open to both domestic, foreign companies, minister says
By Ma Si | chinadaily.com.cn | Updated: 2019-11-21 14:36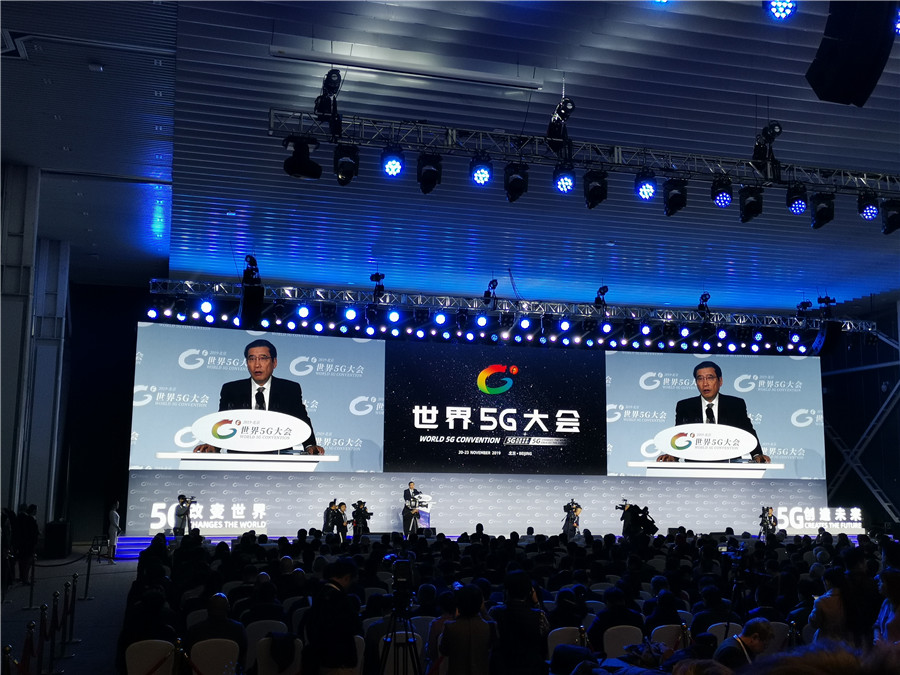 China never presets the market shares for domestic and foreign companies when purchasing 5G equipment, and the country will step up push to deepen international cooperation on 5G network rollout, China's top industry regulator said on Thursday.
Miao Wei, minister of Industry and Information Technology, said the world is at the tipping point for large-scale 5G network construction and international cooperation remains the key to accelerating such a process.
"No country should ban a company in its 5G network rollout by using the unproved allegations of cybersecurity risks, "Miao said, adding it was wrong to use the excuses of cyberrisks to practice trade protectionism.
According to him, China highly values cybersecurity and deeply understands that ensuring cyber-security is the prerequisite for better growth of 5G.
"China always sticks to equal and fair principles when purchasing 5G telecom equipment. We never preset the market shares for domestic and foreign enterprises," Miao said.
As the top industry regulator, the ministry will oversee Chinese telecom carriers' bidding processes and encourage competitions under the principles of being transparent, equal and fair, Miao added.
"Delivering good 5G products and services is the only way to increase the market share in China," Miao said.