Enhanced cybersecurity urged
By Ouyang Shijia | China Daily | Updated: 2019-11-27 10:13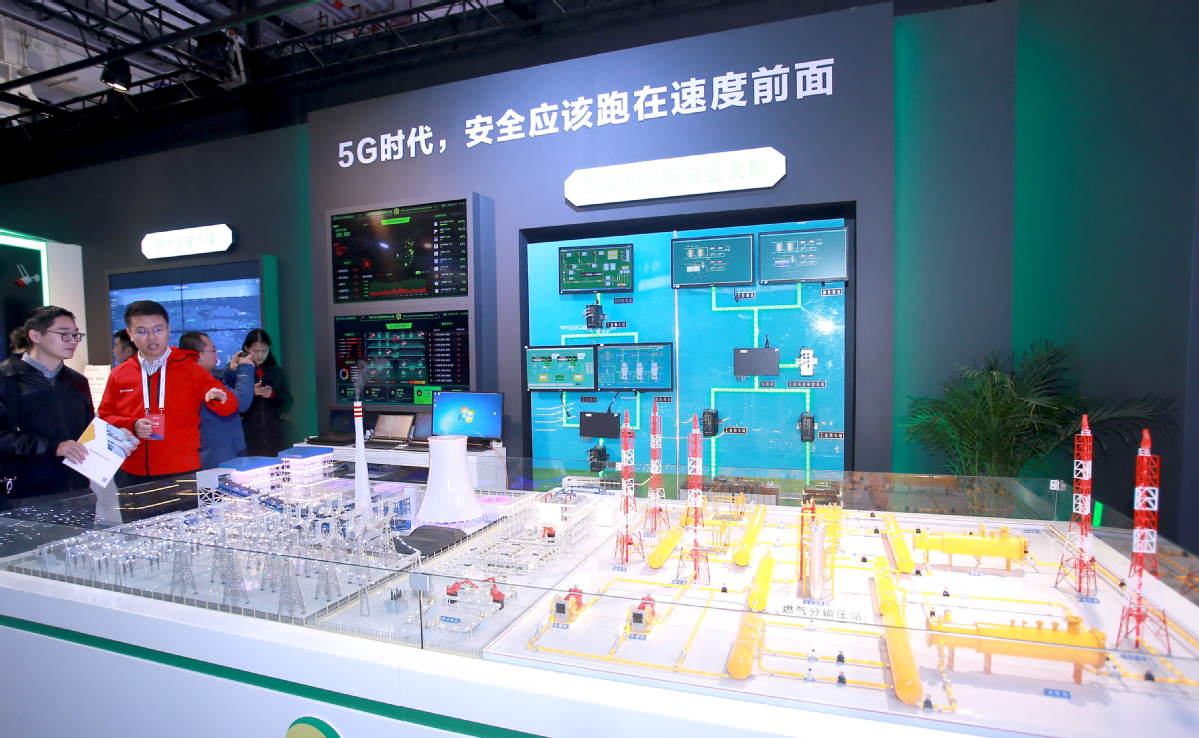 Experts call for united efforts to deal with potential challenges linked to super-fast 5G
While 5G technologies seemingly bring up endless possibilities, this new era of pervasive connectivity will also pose new risks in cybersecurity.
"Most of the security challenges that 1G to 4G networks pose are to personal privacy. However, 5G technologies will serve a wide range of industries, especially some key sectors closely related to the national economic and social development," said Qiao Siyuan, senior director of the strategic management division at Chinese security company Qi An Xin Group.
"Once attacked, that will pose great threats to the safety of cities and even national security."
Qiao explained that super-fast 5G technologies will not only offer faster mobile services for voice and data communication, but also provide capabilities for new technologies and serve vertical industries.
"5G networks will foster new kinds of applications and will allow people to connect more devices to the network and to each other," Qiao said, adding though that "this new era of ubiquitous connectivity may also bring new security risks."
The high-speed 5G technology is expected to revolutionize the tech world in the near future as it will be able to transmit data more than 10 times faster than 4G. Accelerated transmission speeds mean it will take on tasks that are impossible in the 4G era, such as overseeing self-driving vehicles.
Tencent Security mobile security division general manager Li Danhua agreed, saying people need to pay more attention to 5G security issues in terms of connected devices, data transmission processes, data storage and classification.
"Security needs to be built into the 5G IoT sensors and the fabric of the 5G networks, and then we are able to enable a wide range of new applications in a safer way," Li explained.
In most cases, data will be used ethically and will be useful for people. But the increased volumes and the vast variety of data makes it more tempting for hackers and criminals.
The Qi An Xin Group's Qiao called for a joint public-private effort to defend against the risks in the 5G era and maintain a reliable and safe cyberspace.
"The government, equipment vendors, security companies and operators need to work together to build a joint security mechanism," Qiao said.
No entity, whether an individual or an organization, is safe from the impact of successful cyberattacks and information leaks.
"In the near future, there will be hundreds of billions of smart devices in various fields, and we will face unprecedented security challenges," said Zhou Hongyi, chairman and CEO of 360 Security Group.
Zhou fears that cyberattacks and cybercrimes will increase in the future. To combat the threat, a growing army of professionals will be needed.
"We will see more opportunities in the cybersecurity sector in the near future," Zhou said. "There will be a need for more professionals in the industry."
Statistics from IDC showed that while China is a leading power in terms of digital economic development, it lags behind in the cybersecurity market. China occupies only 5.9 percent of the total global security market, while the US accounts for 44.2 percent of the total.
China has already kicked off the commercialization of super-fast 5G technology. By the end of this year, more than 130,000 5G base stations in total will enter into service to support the network, Miao Wei, minister of industry and information technology, said at the recent World 5G Convention in Beijing.
The country is set to become the world's largest 5G market by 2025 with 460 million 5G users, a forecast by the industry group the Global System for Mobile Communications Association said.