China ranks first in 33 research fronts
By Sun Chi | chinadaily.com.cn | Updated: 2019-11-27 10:56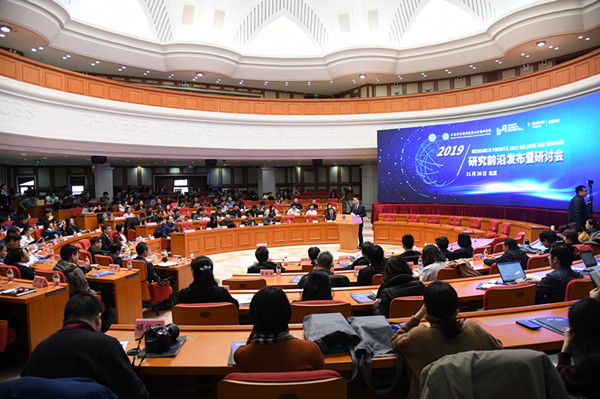 China ranks first in 33 research fronts, according to the Research Fronts 2019 and the Research Fronts 2019 Heat Index co-released by the Institutes of Science and Development of Chinese Academy of Sciences, the National Science Library and Clarivate Analytics on Tuesday.
The two reports evaluated activity levels of major countries in 100 hot topics and 37 emerging fronts from 10 major fields of study in 2019.
As per the heat index, the United States reached 80, ranking first in number of research fronts this year, followed by China, the UK, Germany and France. The gap between the United States and China continued to shrink.
In general, China performed noticeably well in multiple fields of study, but still had short slabs.
Among the 10 selected fields of study, China ranked first in three fields: chemistry and materials, math and computer science and engineering, as well as ecology and environmental science.
It ranked second in five fields: agriculture and phytology and zoology, geosciences, biology, physics as well as economics and psychology; but ranked low in two fields: clinical medicine as well as astronomy and astrophysics.