Mars Wrigley China eyes expansion
By Wang Zhuoqiong | China Daily | Updated: 2019-11-28 09:58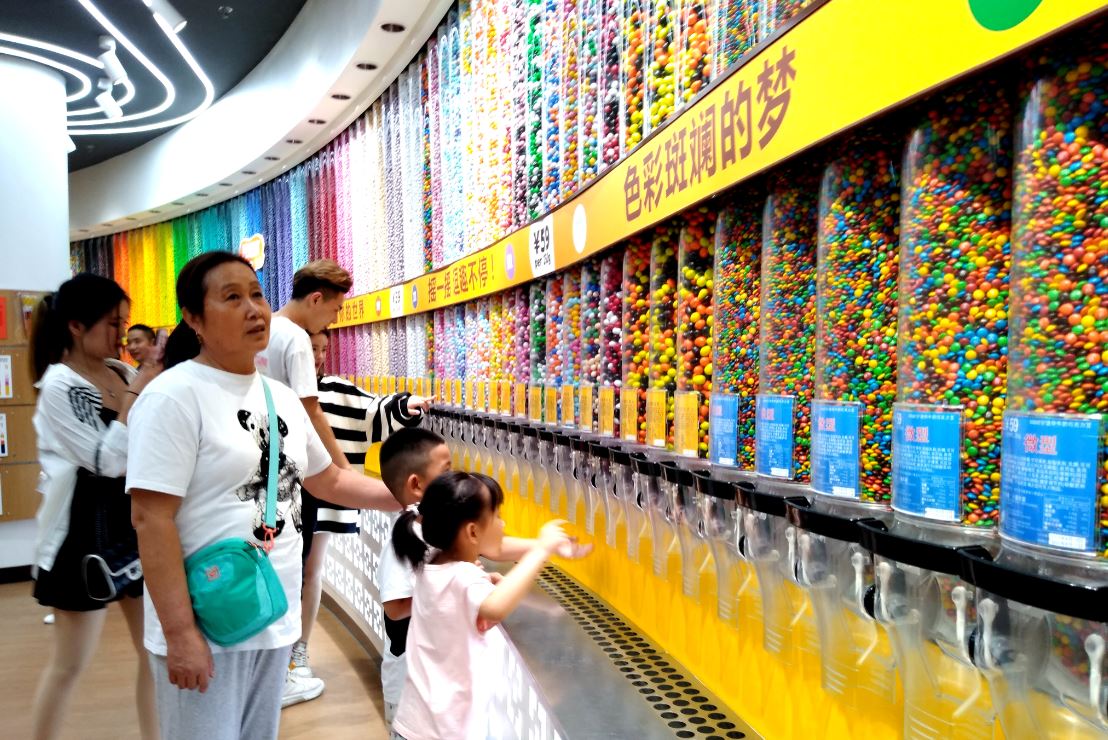 Confectionary major to introduce new products, seek more alliances for larger market share
Mars Wrigley China is poised to grow its confectionary and chewing gum business by enhancing its digital connection with local consumers, introducing new brands and strengthening innovation as customers look for healthier food and a solid connection with their brands.
Clarence Mak, president of Mars Wrigley China, said in an interview with China Daily that the country is Mars' second-largest market after the United States, and they are eager to grow in this market.
"We want to continue to grow but it is also about how we grow," said Mak, who took the position three months ago. "We want to focus on long term sustainability in China."
The confectionary and chewing gum producer is facing pressure from consumers looking for healthier foods. The market has been increasingly competitive in recent years, with growth rates on the decline, although Mak said there will be more growth seen this year.
Data from the China Shopper Reporter 2019, released jointly by Kantar Worldpanel and Bain & Company, said food categories with perceived health benefits, such as nutrient supplements, led the growth in the industry. Snacks under the impulse category such as chewing gum declined.
Kantar's third quarter data this year said the chocolate category grew 2.2 percent, sharply higher than the 0.6 percent growth recorded in the third quarter of 2018. The chewing gum sector fell 4.6 percent, compared to a decline of 8.8 percent in the same period a year ago.
Mak said they have seen some growth in both the chocolate and chewing gum market this year.
"I think in the end we are competing with a much bigger selection of all kinds of snacks. There are consumers who make choices among chocolate, biscuits and candies," he said. "We want to trade in more local innovations and also connect with the consumers in a more relevant way. I think this is the way we plan to grow the categories."
Mars Incorporated is a privately-owned business with more than $35 billion in annual sales. It sells brands such as M&M's, Snickers, Dove and pet food brands like Blue-Pearl and VCA. The company acquired Wrigley in 2016 and has combined its chocolate and Wrigley segments into Mars Wrigley.
M&M's is partnering with the local fashion brand Peacebird, which took part in Fashion Week in New York this year.
For its leading chocolate brands, Mars has seen fast growth compared to last year. Mars launched some of the light Dove chocolate brand in 2018. This year, it will launch some of the premium options and new flavors of the Dove-Sakura brand.
The company has also launched new gifting products this year, as a lot of consumers give chocolates not only to lovers but also teachers and parents.
Mak said the gum category is still growing and they continue to see strong performance in the sector where they have brands like double mint, Extra and 5. Chinese consumers are looking for a lot of innovations, healthier products, and new ways to connect with their brands.
"At Mars, we talk about how can we move from being present in China to being more relevant in China," said Mak. The company launched "BE-KIND", a popular nut bar brand in the United States, as a new healthy snack product for Chinese consumers at the CIIE.
"We are also going to continue to introduce new products after the imports of BE-KIND from the US and Maltesers," he said.
Mars set up the Mars Global Digital Innovation Center in China two years ago to innovate with partners like Alibaba, Tencent and other forms of digital media.
In 2018, Mars China teamed up with the Alibaba Group to create a chile-infused Snickers bar that aims to satisfy Chinese consumers' hunger and craving for a tongue-tingling treat.
The collaboration involved the integration of analytics from Mars' consumer research, the 500 million-plus users of Alibaba's online marketplaces and a customer survey aimed at finding a new flavor to bring to the market.
The result showed that not only did Chinese consumers love spicy food, they were willing to try chocolate with an extra kick to it. Mak said development of the spicy Snickers was one of the fastest decision making processes in Mars globally.