Hainan film festival lift its curtains on Sunday in Sanya
CGTN | Updated: 2019-12-02 15:09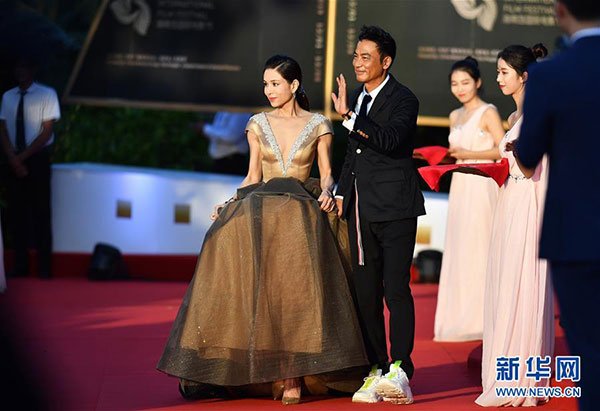 The second Hainan Island International Film Festival (HIIFF) lifted its curtains on Sunday in Sanya city, South China's Hainan province.
Co-hosted by China Media Group (CMG) and the provincial government of Hainan, under the guidance of the China Film Administration, Shen Haixong, president of CMG, announced its opening at the grand evening gala.
Shen Xiaoming, governor of Hainan, jury members of the "Golden Coconut Award," members of the cast and crew of the films attended the event.
"Hainan's development is an important witness to China's reform and opening-up over the past four decades. CMG will strive to create more films with profound ideas, exquisite art and excellent production with the spirit of excellence, meticulousness and pursuit of perfection," Shen Haixiong said, calling on global film industry insiders to work together to develop the Hainan Island International Film Festival.
"Hainan is accelerating the construction of a free trade pilot zone and a free trade port, and to build a new international cultural exchange platform. This film festival will create an international, academic, popular, and never-ending international film event," said Shen Xiaoming.
This year marks the 70th anniversary of the founding of the People's Republic of China. A special section titled "A tribute to the 70th anniversary" was presented at Sunday's evening gala. Eleven Chinese artists recalled the development of China's film industry over the past seven decades.