New version of internet protocol to help integrate real, virtual economies
By Ma Si | China Daily | Updated: 2019-12-03 09:04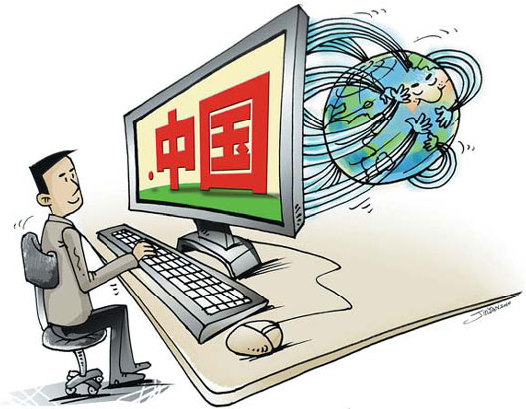 China is making a big push to build the world's largest IPv6, or internet protocol version 6, network, which according to the top industry regulator will pave the way for a sound digital infrastructure to integrate the real and virtual economies.
IPv6 is the most recent version of the internet protocol, the communications protocol that provides a unique numerical address, or IP address, for every internet-connected device and every website on the internet. This address allows devices and websites to find each other online.
China's move came as the world has run out of IP addresses offered by IPv4, the former version of internet protocol. IPv6 can offer considerably far more IP addresses than IPv4, better designed for the internet of things era.
The Ministry of Industry and Information Technology said in a document that developing the next-generation network based on IPv6 is the inevitable trend of internet evolution and upgrading.
It also meets the urgent need to deepen integration of the internet and the real economy and support the high-quality development of the economy. It is also of great significance to enhance the comprehensive competence of the country's cyber power, the ministry said.
To make better sense of the opportunities brought by the new-generation internet network, Yu Yingtao, CEO of Chinese IT solutions company New H3C, said in an earlier interview with Xinhua News Agency that "both IPv4 and IPv6 are like the internet's oil fields and the IP addresses are oil. Now that IPv4 resources are exhausted, it is hard to continue extraction. But oil is pouring out of IPv6."
As early as November, 2017, the State Council, China's cabinet, unveiled a guideline on accelerating efforts to build an IPv6 network. The action plan aims to cultivate 500 million IPv6 users in China by the end of 2020 and the country will take five to 10 years to build the world's largest commercial IPv6 network.
As of May this year, China had about 311 million active IPv6 users, with most of them often using video streaming and online shopping applications, according to the China Academy of Information and Communications Technology.
The research institute said China has made significant progress in the deployment of the IPv6 network, but the country is still in the initial stages and lags behind advanced countries in both data traffic and active user numbers.
But it is worth noting that China has taken steps to build the root servers for IPv6. In the era of IPv4, the world only has 13 root servers, and only one of them is located in Asia. That is in Japan. But China now has four root servers for IPv6, according to a report by IT news website IThome.
IPv6 is an important starting point for the whole online ecosystem, including big data, IoT, cloud computing and other applications, the China Academy of Information and Communications Technology said.