Reform of education can help to address inequality
By Bill Condon | China Daily Global | Updated: 2019-12-05 08:39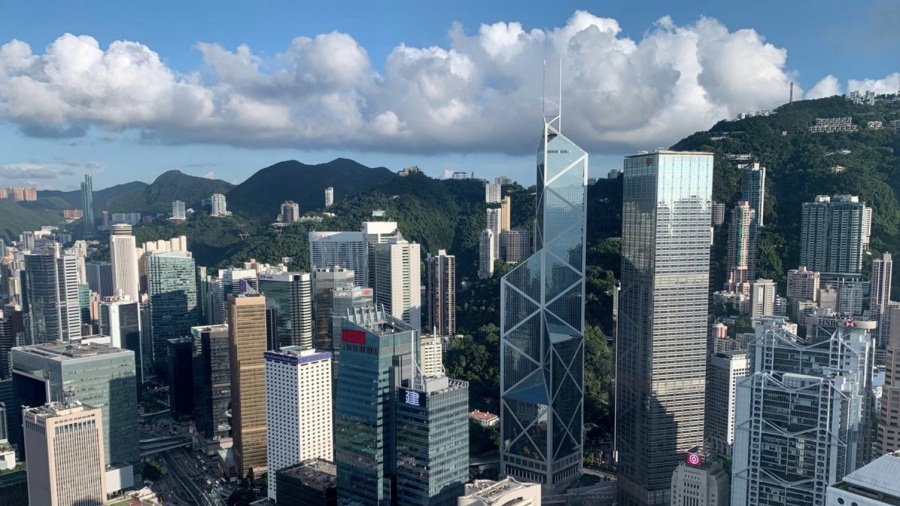 Migrant communities have been a welcome and permanent fixture in Hong Kong since the mid-19th century. New arrivals have played a pivotal role and made a significant social contribution throughout periods of intensive change.
Hong Kong eventually transitioned to a major regional trading hub with an international financial center to rival London or New York. The attraction was a desire for economic gain, a better lifestyle and greater opportunity.
These migrant communities have helped shape Hong Kong's diverse, multicultural, internationally minded and outward looking society.
According to figures published by Hong Kong's Census and Statistics Department in its 2016 Population By-Census Thematic Report: Ethnic Minorities, almost 600,000 people, or 8 percent of the population, are categorized as ethnic minorities. A little over half are employed as domestic helpers. Most of the remainder are permanent residents and consider the Hong Kong Special Administrative Region as their home. These figures have risen significantly in the past 10 years.
Unfortunately, over time many people within these communities have become isolated. They remain detached from broader society, and their daily life is extraordinarily difficult because of the extremely high cost of living and very limited employment opportunities. They are entrenched in a low-income trap with little hope of perhaps the most valuable commodity, access to a good education.
Much needs to be done to enable these people to integrate into the mainstream and to contribute more constructively to society and receive appropriate economic benefits. They are a valuable resource with a role to play in Hong Kong's vibrant economic development.
Education is the key. It is also a pillar of central government policy as well as a fundamental pillar of any modern society. The principle that education is a fundamental human right has also been laid down by the United Nations.
In the case of Hong Kong, the main barrier of entry into education is the language of instruction and the lack of adequate support for those not competent in the Chinese language. This prevents many within these communities from fulfilling their educational potential from an early stage and dramatically curtails their ability to succeed at later stages in life.
The education system does not cater to these non-native speakers or indeed students requiring additional learning support, including those with physical disabilities or behavioral disorders.
Despite the diverse range of nationalities and cultures in Hong Kong, those who are not competent in Chinese are immediately at a serious disadvantage, making it almost impossible to obtain a place in top local schools. For a very small number of families, the only viable option is the international school framework, which is prohibitively expensive.
Many local families also feel disenfranchised with the education system, which they believe remains seriously underfunded, particularly compared with many other regions and countries.
The solution is relatively straightforward. Take a long-term view, channel sufficient funding into the education system, and provide teachers with the necessary tools to assess, address and deliver the highest standard of education, consistent with a progressive, developed economy.
The overall objective should be to improve the standards across all schools for the benefit of the broader community. The system needs to provide adequate support and suitable programs so that every student can fulfill their educational potential. This will ultimately provide them with greater opportunities in an increasingly competitive landscape and the potential to make a significant contribution to society for greater financial reward.
The most authoritative study on the problem was conducted by the Equal Opportunities Commission's Working Group on Education for Ethnic Minorities. Its recommendations were published in September and highlighted three main recommendations.
Perhaps the most important of these recommendations is to develop and provide a comprehensive Chinese as a second language curriculum. Second, there is a desperate need to create proper teacher training programs that are recognized and accredited but specifically developed for teachers of Chinese as a second language. The commission's final recommendation is to develop formal examination structures that are specifically tailored to non-native language speakers.
The government is aware of the issues facing ethnic minority communities and has initiated a series of measures to address some of the problems. These range from enhancing the kindergarten subsidy to providing professional support services for schools on Chinese language learning and teaching, as well as additional funding for schools admitting students with special needs. But this is not enough to have a genuinely meaningful impact. Much more can be done and much more needs to be done. Now is the time to act and adopt the recommendations of the Equal Opportunities Commission.
The value of education should never be underestimated, and the general consensus is that it is one of the most important resources that we can provide to future generations.
Fundamental reform of the education system is required to address the issue of inequality in education. The problem is damaging a significant proportion of Hong Kong's young people, and the time to act is now.
The author is chairman of the Multitude Foundation. The views do not necessarily reflect those of China Daily.