960 evacuated due to S China mountain fire
By Li Wenfang in Guangzhou | chinadaily.com.cn | Updated: 2019-12-06 20:21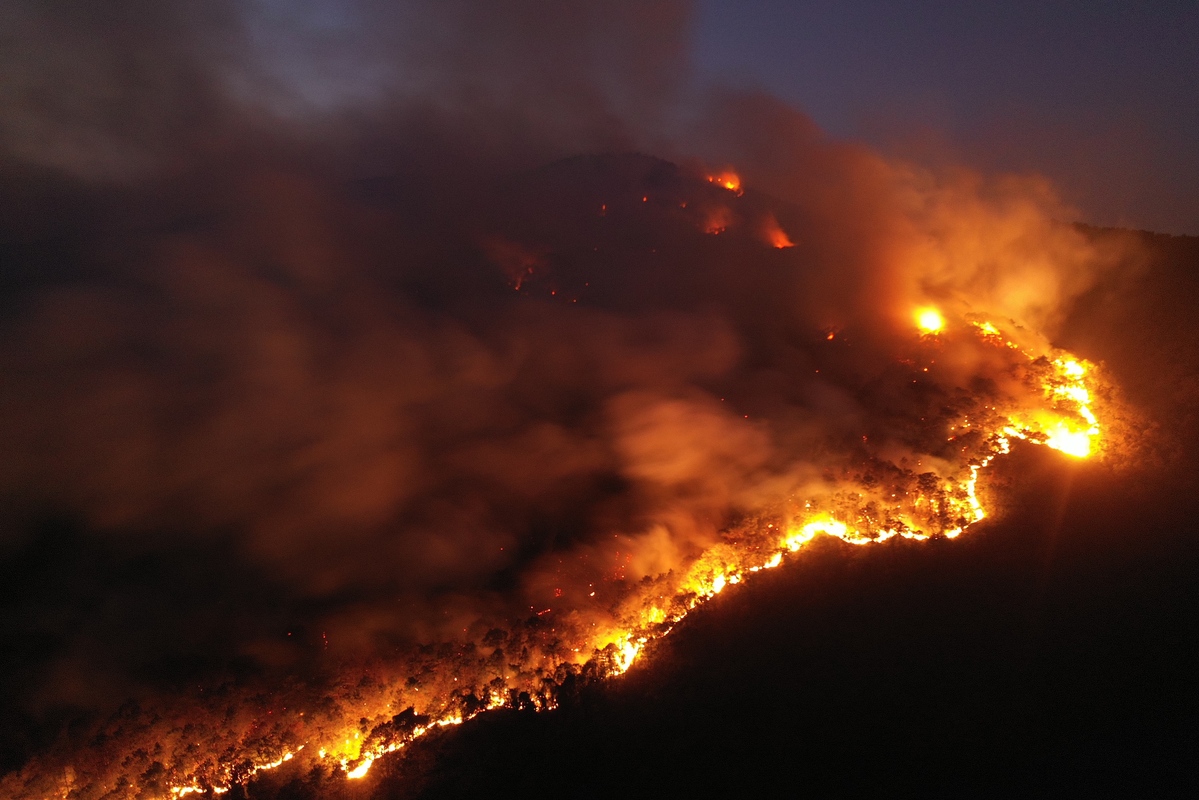 A total of 960 people have been evacuated because of a mountain fire in Gaoming district, Foshan, by Friday afternoon.
The fire broke out on Lingyun Mountain near Yingang Reservoir Thursday afternoon.
The residents and workers in Hecheng street committee and Mingcheng township were displaced, according to the Gaoming district government.
No injuries or casualties have been reported, with 26 people on farms near the fire having been evacuated and more than 1,000 personnel fighting the fire Friday morning.
The exact size of the blaze was not immediately known due to the wind and thick smoke, with flammable Masson's pine being the main plant on the mountain and drones deployed to monitor the fire.
The lack of rain recently had left vegetation on the mountain very dry and wind started to pick up Thursday night, said Wang Zhenshi, chief expert of the forest fire control center of Guangdong Academy of Forestry.
Some roads adjacent to the fire were closed.