Postal Savings Bank raises $4.04b from public float on Shanghai bourse
By Jiang Xueqing | China Daily | Updated: 2019-12-11 08:57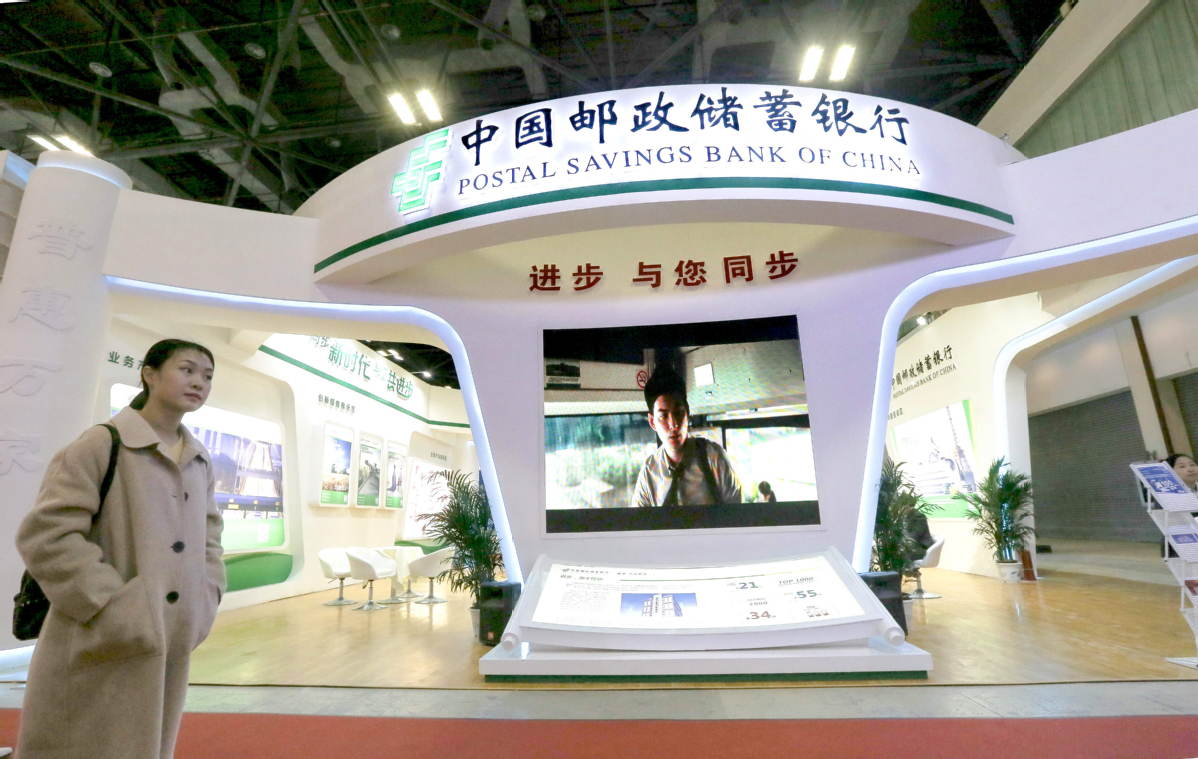 Postal Savings Bank of China Co Ltd, the country's largest bank by the number of outlets, launched an initial public offering on the A-share market on Tuesday, as commercial lenders are under greater pressure to replenish capital due to regulatory tightening.
The bank raised at least 28.45 billion yuan ($4.04 billion) and could ultimately bring in 32.71 billion yuan if it chooses to exercise a green shoe option of selling 15 percent more shares within 30 days of the start of trade. Its IPO is the largest debut on the A-share market in the past decade.
"The offering will provide another source of capital replenishment for Postal Savings Bank of China, in addition to its existing source from the Hong Kong stock market. This will be of great benefit to its long-term development," said Zeng Gang, deputy director-general of the National Institution for Finance and Development.
By the end of September, the bank's core tier 1 capital adequacy ratio was 9.55 percent, tier 1 capital adequacy ratio was 10.55 percent, and capital adequacy ratio was 13.27 percent, lagging behind most of large State-owned commercial lenders.
PSBC launched its first IPO on the Hong Kong stock exchange in September 2016. Apart from replenishing capital, its listing on the A-share market will also help improve its image and market influence, Zeng said.
"The listing of PSBC, one of the six largest State-owned commercial lenders in China, on the Shanghai Stock Exchange also signifies that the shareholding reform of State-owned commercial banks has completed an important stage and achieved remarkable progress. Next, these banks will further optimize their corporate governance structure and improve operational and management efficiency," he said.
The PSBC stock closed at 5.61 yuan per share in the A-share market on Tuesday, up 2 percent from the IPO price of 5.5 yuan per share.
The relatively stable share price of PSBC is in accordance with market expectations, Zeng said.
"The bank has a strong emphasis on retail banking and a large network of outlets. The majority of its clients are scattered in small cities, so it has great potential for growth," he said.
By the end of September, PSBC had nearly 40,000 outlets that cover 99 percent of cities and counties in China. The number of its individual clients exceeded 600 million, while Its nonperforming loan ratio was 0.83 percent, indicating low potential risks.
A few commercial banks that were listed on the A-share market earlier this year did not perform well after listing. China Zheshang Bank Co Ltd rose by a mere 0.6 percent on its debut on the Shanghai Stock Exchange on Nov 26 after going through ups and downs. Chongqing Rural Commercial Bank Co Ltd closed at 7.19 yuan per share on its 10th day of trading on Nov 11, below its IPO price of 7.36 yuan per share.
Bank valuations have been relatively low despite better results by several Chinese banks this year as against the previous two years. It shows that the stock market is more concerned about the potential financial risks in the next few years, Zeng said.
"As risks started to increase, the risk resistance capacity of banks has become a major pricing indicator. It will widen the gap between the stock performance of large banks and small banks. Besides, small banks are in more urgent need of capital replenishment," said Wu Qing, chief economist of China Orient Asset Management Co Ltd.