Capital chill
By Yang Feiyue | China Daily | Updated: 2019-12-17 08:53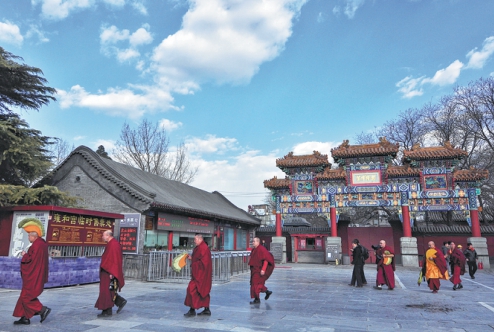 Beijing has developed 30 new winter-travel routes. Yang Feiyue connects the dots among these hot spots.
Folk customs. Hot springs. Traditional medicine. Winter sports, shopping and the Olympic spirit-these are all elements of the 30 winter-travel routes Beijing has developed to lure visitors to hot spots in the cold season.
The city has also organized over 200 winter-sports events, and about 300 art performances that take the season as their themes will be staged in theaters throughout the capital.
China Daily takes a look at what these routes offer.
Olympics
Beijing and Hebei province's Zhangjiakou will host the 2022 Winter Olympics. The capital's Badaling Ski Resort will be one of the competition sites, where visitors can enjoy European-style skiing experiences, sleigh rides, bungee jumping and ice sculptures. Guests can thaw out in hot springs.
Travelers can then head to Zhangjiakou's Chongli county to visit other venues for the Games.
They can also hit the slopes at the 30-square-kilometer Wanlong Ski Resort, which hosts perpendicular throws of up to 550 meters.