Intesa allowed to offer fund sales service
By Xie Chuanjiao in Qingdao, Shandong and Jiang Xueqing in Beijing | China Daily | Updated: 2019-12-17 09:22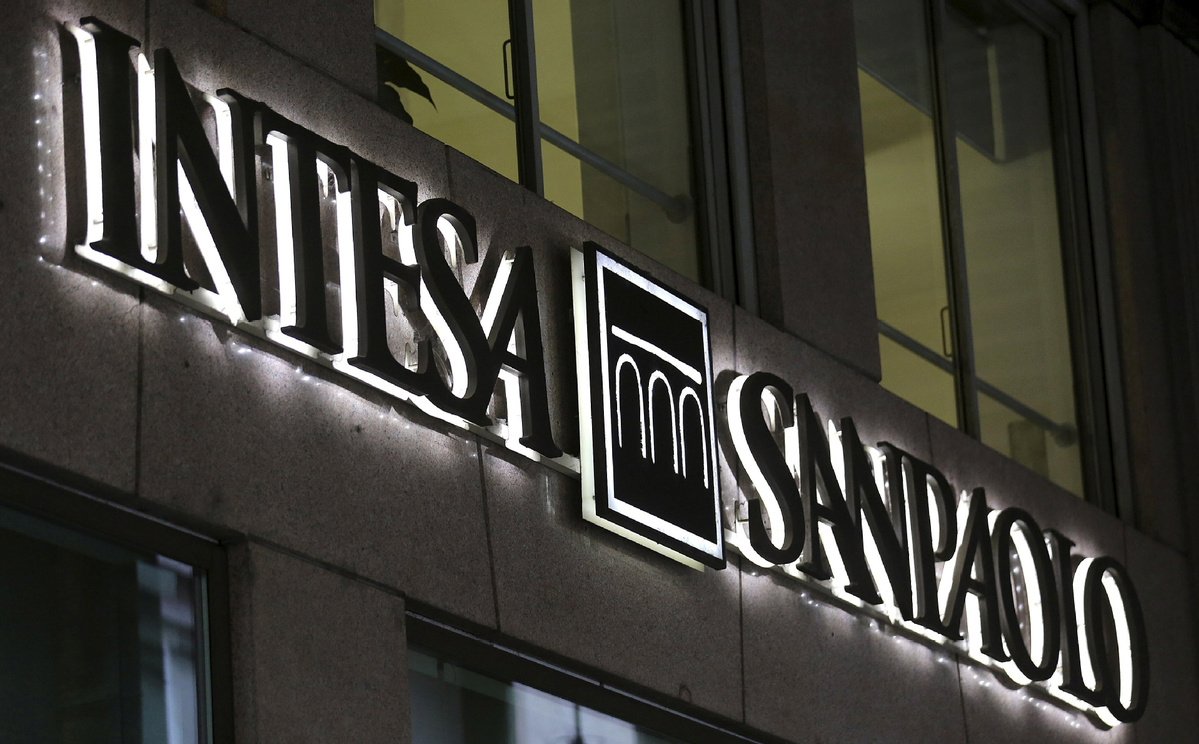 China further opened up its financial sector for foreign investment by allowing Intesa Sanpaolo Group, a leading banking group in Europe, to become a fund sales agent in the country.
The Italy-based banking group will offer fund sale services through Yi Tsai (Italian talent), its fully-owned subsidiary, after the unit completed a pilot project in the coastal city of Qingdao, Shandong province, China's designated pilot zone for wealth management initiatives.
This is the first fund distribution license given to a foreign financial institution since China decided to further open up its financial sector in 2017 as part of the overall opening-up process, said Ye Tan, an independent financial analyst.
"It shows the confidence of the European financial community in the Chinese market," said Ye.
"With Yi Tsai, we have taken an important step forward in developing Intesa Sanpaolo's wealth management business on an international scale," said Carlo Messina, CEO of the Turin-headquartered Intesa Sanpaolo in a statement.
Messina said that their objective would be to offer high-end clients a full range of advisory services geared toward long-term wealth management and financial planning.
"After the full launch in Qingdao, we will focus on expanding into other provinces in China with dedicated branches and on developing an attractive product mix for the Chinese market with the support of best-in-class partners," Messina said.
Established in 2016, Yi Tsai is now fully operational in the Chinese market. Besides, Intesa Sanpaolo also holds a 13.85 percent stake in Bank of Qingdao, the second largest shareholder of Yi Tsai.
Under the terms of the fund distribution license, Yi Tsai will distribute public and privately distributed funds, which have been carefully selected from the Penghua product range, an affiliate of Intesa Sanpaolo's Eurizon Capital, and from other asset management companies in China. Distribution will be carried out by Yi Tsai's network of financial advisers.
Antonello Piancastelli, chairman of Yi Tsai, said that with the gradual opening of market access and investment channels, foreign financial institutions are taking up a more active role in China.
"The company is increasing investment in capital and talents, and taking concrete action to express its long-term confidence in China's capital market," said Piancastelli.
Zeng Linghua, a fund analyst at howbuy.com, a third-party investment consulting firm, said foreign investors were attracted by the huge growth potential in the wealth management market for Chinese individuals although the parent companies of wholly-owned foreign enterprises are still not familiar with China's capital market.
Foreign investors are likely to stick to providing services with special features to high net-worth individuals, including mutual funds and private funds, said a person who works for a medium-sized fund sales platform in Shanghai.