China, UAE to boost their high-tech ties
By Ma Si | China Daily | Updated: 2019-12-19 10:49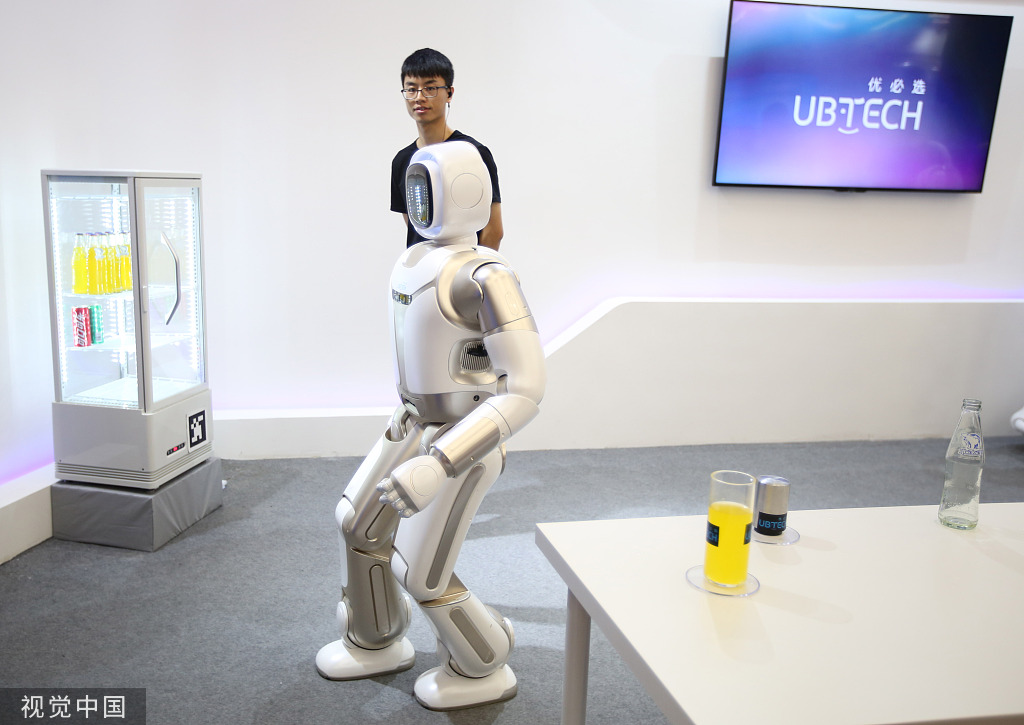 Companies from China and the United Arab Emirates are expected to have closer ties in promoting the application of artificial intelligence, as the two countries have a strong desire to be fast adopters of the emerging technology, analysts and company executives said.
The comments came after a string of Chinese tech giants and startups inked deals with their UAE counterparts to advance the use of AI in education, transportation, finance, governance and other sectors.
Xiang Ligang, an independent tech commentator, said the UAE sees AI as "new oil" and aims to be a fast adopter of the emerging technology. China boasts some of the world's most pioneering AI companies, which can help the UAE deploy AI in a wide range of aspects.
As the richest country in the Middle East, the UAE has vigorously promoted the development of AI in recent years. In 2017, the UAE appointed its first Minister of State for Artificial Intelligence. And this year, the UAE government officially launched its strategy for AI 2031, which has laid out a vision to become a world leader in AI by 2031, creating new economic and social opportunities for citizens, governments and businesses.
Such strong eagerness to embrace AI has unleashed big opportunities for Chinese tech companies. Recently, Chinese artificial intelligence unicorn UBTech Robotics inked a deal worth $362.4 million to step up AI teaching labs for students in the UAE.
UBTech, backed by Chinese internet giant Tencent Holdings, inked the deal with Royal Strategic Partners, a unit of Abu Dhabi Capital Group. ADCG is a large-scale investment company that manages assets of $20 billion.
Another Chinese AI pioneer SenseTime Group Ltd is also setting up a hub in Abu Dhabi, the capital of the UAE, as its regional research and development center for expansion in Europe, the Middle East and Africa.
The Chinese facial recognition firm, which counts Alibaba Group Holding Ltd as an investor, has started work on the research and development center this year and has built AI capabilities across seven industries including healthcare, remote sensing and education. The Abu Dhabi Investment Office, which seeks to attract businesses to the country, will provide a support package as part of the partnership.
Elham Al Qasim, CEO of ADIO, said: "SenseTime's AI capabilities and developments will be of great value to businesses across the region. It will not only provide large companies across the region with AI technologies, but will also benefit from partnerships and collaborations with early-stage tech startups that are being established out of Abu Dhabi's Hub71."
Xu Li, co-founder and CEO of SenseTime, said: "The opportunity to build a significant operation in Abu Dhabi will allow us to continue to advance the development of our technologies and increase the adoption of AI across the world. Abu Dhabi offers us the ability to focus on innovation in key sectors, opens up a new customer base and importantly, a new talent pool."
China's Sogou, known for its search engine and Pinyin input method, also worked with Abu Dhabi Media (ADM) in developing the first Arabic-speaking AI News Anchor.
Abu Dhabi has been actively investing in the tech sector, especially focusing on AI development. One of its largest state-owned investment funds, Mubadala, invested in Sense-Time and Chinese ride-hailing company Didi Chuxing in 2017. One subsidiary of the Abu Dhabi sovereign wealth fund also backed Megvii, another Chinese AI company.
In October, the Dubai Chamber of Commerce and Industry also revealed an expansion plan in China with the opening of a new office in Shenzhen, Guangdong province.
The new office will be tasked with exploring business potential in the fast-growing technology and innovation hub and attracting innovative Chinese companies to Dubai, according to news website Arabian Business.
Hamad Buamim, president and CEO of Dubai Chamber of Commerce and Industry, told Arabian Business: "Since Dubai Chamber opened its first China office in Shanghai in 2016, the number of Chinese member companies has surged by more than 50 percent to exceed 3,200 today."