Britain's tourism to hit record high in 2020
Xinhua | Updated: 2019-12-19 11:52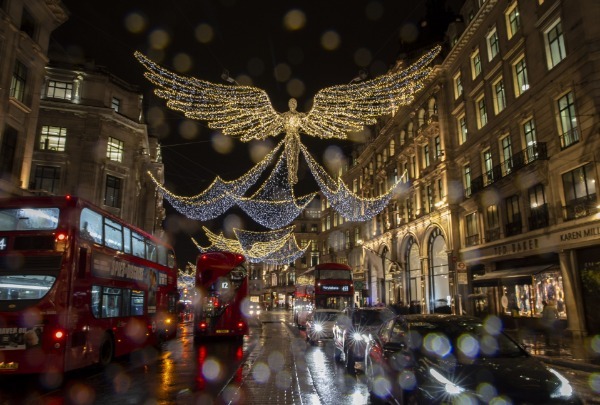 Travelers to Britain are expected to reach a record high in 2020, according to the country's national tourism agency VisitBritain on Wednesday.
Spending by overseas visitors is predicted to reach a record of $34.9 billion in 2020, up 6.6 percent from the $32.8 billion projected in 2019, the Britian's official tourism agency said.
The number of overseas visits to Britain is forecast to rise in 2020 to a record high of 39.7 million, up 2.9 percent from the 38.5 million visits projected in 2019, which is also much higher than the 29.8 overseas visits to Britain in 2010, according to VisitBritain.
VisitBritain Director Patricia Yates said: "Tourism is one of the UK's most valuable export industries and these results show our continued ability to attract international visitors in a fiercely competitive global market.
"We are seeing success in growing tourism from our long-haul, high-spending markets including the US, our largest and most valuable inbound market, and from markets that are crucial for our future such as China," said Yates.
According to the air travel analysis agency ForwardKeys, forward flight bookings overall to Britain from December 2019 to May 2020 are up 5 percent from the same period last year, with strong forward bookings to Britain from China and South Asia, which are up 33 percent and 22 percent respectively.
Tourism boosts economic growth across Britain. "The industry is also a job creator, for every 22 inbound visits from China for example one job is created in Britain's tourism industry," the agency said.
Major events in 2020 include a Year of the Outdoors in Wales, promoting its 1,400-km coastal path and 600 castles, and the opening of the Royal Horticultural Society's new garden in summer at Salford in Greater Manchester, the largest garden in Europe.
In September, the 400th anniversary of the epic voyage of Mayflower from Plymouth to Massachusetts carrying the American Pilgrims will be celebrated at 11 locations in England, involving festivals of light, food and culture.