What changes after China defeats poverty?
By Beate Trankmann | China Daily | Updated: 2019-12-23 07:25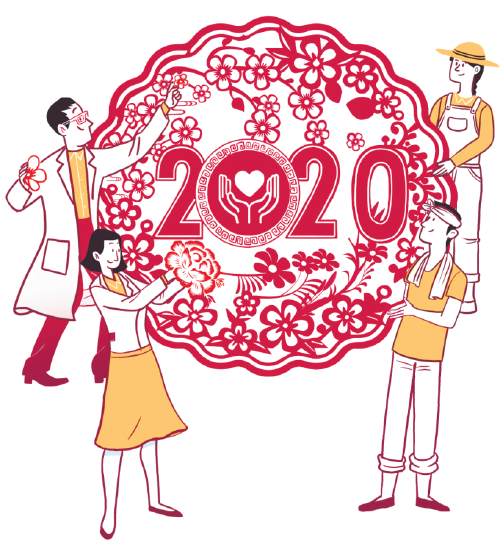 With 2020 fast approaching, China is on track to achieve a key goal in its 13th Five-Year Plan (2016-20): to end extreme rural poverty. If successful, this would mark an historic achievement, given how far the country has come and the sheer number of lives changed.
Since 1978, China has lifted more than 750 million people out of poverty, accounting for four-fifths of all people lifted out of extreme poverty globally over the last four decades.
The share of its population living in absolute poverty has dropped from 97.5 percent in 1978, to just 1.7 percent today, according to the national poverty line, while per capita income has increased 20-fold. China is also the only country to have progressed from the low to high category on the United Nations Development Programme's human development index since its introduction in 1990.
China's transformation is the result of continued political commitment and effective policy measures since the launching of reform and opening-up, and the efforts of governments at all levels-from provinces to villages-to eradicate poverty. This allowed the government to selectively conduct pilot projects, addressing local problems on the ground through a targeted poverty alleviation approach-and taking successes to scale.
Poverty reduction work intensified
The allocation of adequate financial and human resources, too, has been essential to China's poverty reduction. Massive investments in infrastructure have connected remote, impoverished regions to the rest of the country, giving people better access to services, markets and other opportunities to build better lives.
In 2019 alone, the central government invested 126 billion yuan ($18 billion) in poverty reduction. Since 2017, about 775,000 civil servants were dispatched to all registered impoverished villages to support local authorities in carrying out a set of specific measures to reduce poverty at the individual household level and monitor progress every step of the way.
China's focus on a people-centered approach that looks at enhancing people's capabilities and opportunities also aligns with the global vision of leaving no one behind, encompassed in the Sustainable Development Goals for 2030-to end poverty, reduce inequality and protect the planet.
Many challenges still to overcome
However, despite China's significant progress in poverty reduction, challenges remain. Indeed, according to the UNDP's recently released 2019 Human Development Report, global development efforts are not reaching the most vulnerable, leading to widening inequalities across the world.
In China, between 2000 and 2018, incomes of the bottom 40 percent grew at just half the rate of the wealthiest 1 percent. Climate change will only exacerbate this inequality, as the poor are most vulnerable to its effects. Slower economic growth and a rapidly aging population are also adding increasing strains. China faces demographic headwinds from a shrinking workforce to support growth and social security, including for its growing number of elderly people.
To address this new set of complex and interconnected challenges in 2020 and beyond, it is important to recognize that poverty has many dimensions besides income. China's 14th Five-Year Plan (2021-25) should therefore focus on reducing relative poverty, while addressing inequalities between rural and urban areas as well as within cities, and between generations and genders.
High-quality education crucial for workforce
In addition, the same technological revolution that has turned the country into a global innovation hub has also left many with uncertain prospects for their livelihoods, with wide-reaching implications for the future of work and social security systems. Increased access to high-quality education will be essential to prepare people for the jobs of tomorrow, so that artificial intelligence and automation can support, rather than undermine, human development.
As China continues its journey toward a prosperous society, having already reached upper-middle income country status, measures for income poverty should evolve with it to reflect improving living standards and rising costs of living. The World Bank sets the poverty line for lower and upper middle-income countries at $3.20 and $5.50 per day respectively, compared with China's national poverty level of 2,995 yuan per year.
Moving forward, the UNDP stands ready to assist China in devising the policies and systems to support its continued efforts to fight poverty and inequality, while addressing emerging challenges. With China becoming a major source of development financing in other countries, we can also support it in sharing lessons from its targeted approach to poverty reduction with the world, through our global network.
Addressing new challenges to achieve SDGs
As Beijing celebrates the 70th anniversary of the founding of the People's Republic of China this year, it has many achievements to look back on, at home and abroad. This year also marks 40 years of the UNDP in China, as a partner in development. And poverty alleviation has been central to our cooperation with China, and we have seen firsthand how far it has come.
Yet this is no time to rest on our laurels. We must move forward with the same resolve, ingenuity, and cooperative spirit of the last 40 years and apply it to the next generation of challenges. With effective collective action, poverty in all its forms can be eliminated, and the SDGs can become a reality for everyone, everywhere.
The author is UNDP resident representative in China.
The views don't necessarily reflect those of China Daily.