Nearly half college students read less than 30 minutes daily: Survey
By Ma Chi and Kang Jia | chinadaily.com.cn | Updated: 2019-12-25 11:24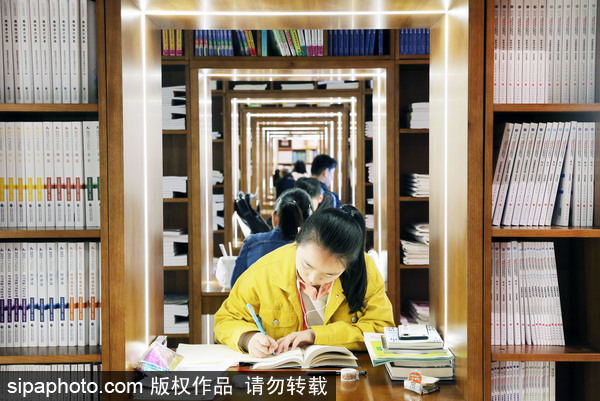 China's college students don't spend enough time on reading, according to a survey conducted by youth.cn, a news outlet under the Central Committee of the Communist Youth League.
The survey, which polled 864 college students across the country, shows 45 percent of the respondents read less than one book each month, and nearly half read for less than 30 minutes each day.
"I like reading. But since I have to attend many extra-curricular activities after classes, I have only a few minutes to glance through the books I like before going to bed," said Gao Shuai, a student at Hebei Normal University of Science and Technology.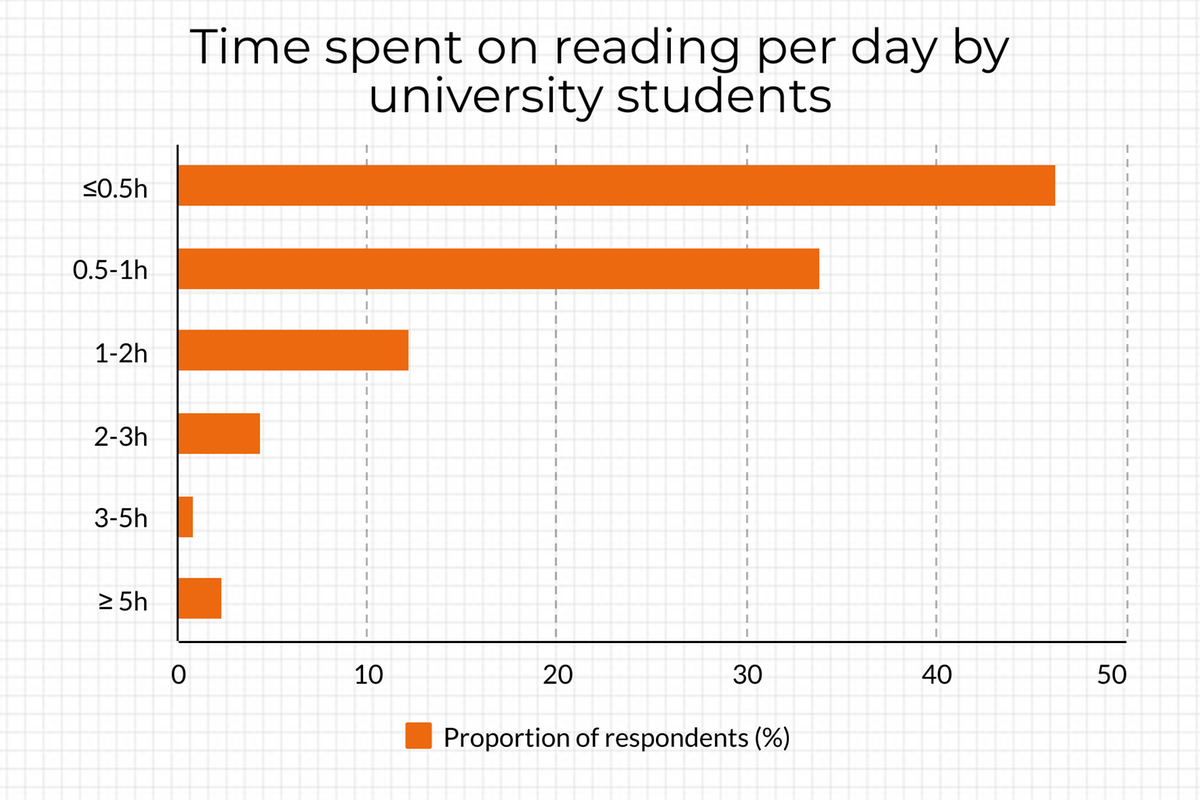 The survey shows 43 percent of students read one to three books a month and only 12 percent read more than three books per month.
Nearly 60 percent of students are not satisfied with their reading habit, according to the survey.
Wang Yibo, a student of Lanzhou University in Gansu province, said although he reads a lot, he's unable to express his views on the books properly after reading. "I think I don't read deeply enough, and I don't take notes or think when reading," he said.
Wang Hong, a student of South China Agricultural University, said: "Most of the books I read are academic ones. I don't read many books of other kinds." Wang said for her, reading is mainly to meet the requirements of classroom learning.