'A tale of two cities: what should China do now?'
By Gregory K. Tanaka | chinadaily.com.cn | Updated: 2019-12-25 17:18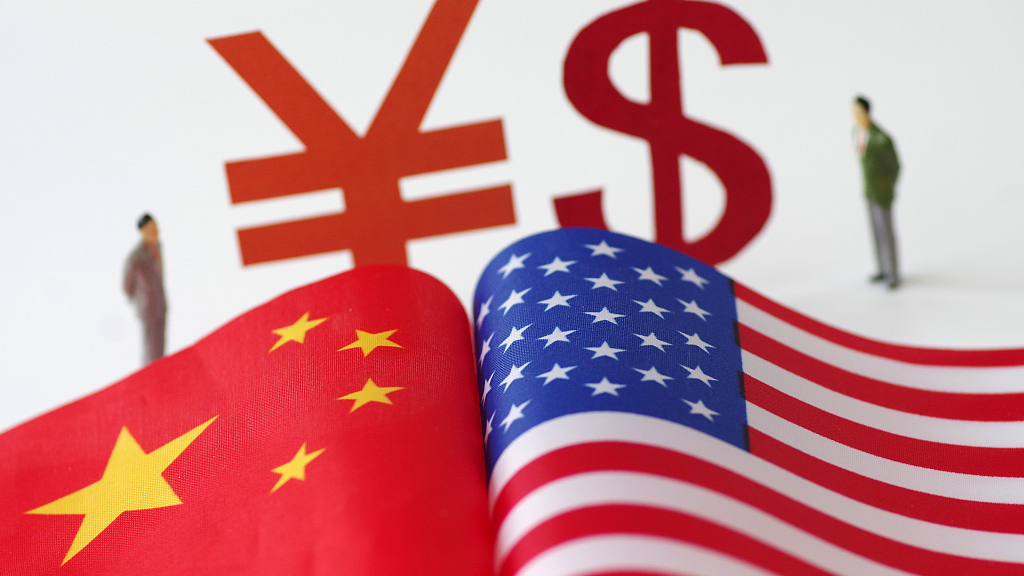 For several years, Beijing has been deleveraging and will continue this trajectory to balance its books and have a healthy debt-equity ratio in its economy. Washington, meanwhile, has been doing the opposite. It appears Beijing and Washington are enacting "a fiscal tale of two cities."
By reinstating quantitative easing dressed in a new language called "repos," the Federal Reserve Bank in Washington has been signaling a willingness to increase volatility in the global economy by greatly expanding its dollar printing. In this context, China should be aware that collateral damage can result from excessive debt combustion resulting from this expansive work of the US-based Fed. This also means there are now two major crises occurring simultaneously within the US.
The US is already in the throes of a constitutional crisis. The US is currently experiencing a crisis in the form of a civil war within the government. On the one side, a desperate group of Democratic Party leaders in the House of Representatives just voted to "impeach" the Republican president of the United States. On the other side, President Trump and his special prosecutor John Durham are carefully amassing evidence to indict top leaders in the Democratic Party - past and present - for "acts of treason." How serious is this? Durham is believed by many to be preparing indictments for treason against a former Democratic secretary of State, a former vice-president, several former leaders of the FBI and CIA - and even a former president.
With the House having now voted to impeach Trump, this means that - even if a second vote is never taken in the US Senate to formally complete the impeachment process - the civil war within the government will have already "gone nuclear." With this gambit, House Democrats have in effect given the president the moral justification to "go for the jugular" by leveling indictments against the Democratic leadership for severe acts of wrongdoing.
Meanwhile, US banks and hedge funds are experiencing a major shortage of cash. Like in 2008, the US banking sector appears to be entering a "liquidity crisis" where there is a shortage of capital necessary for an economy to go about its daily work. This is evidenced by recent resort by the largest US banks to repurchase agreements, or repos"-where banks surrender government securities they hold in reserve to the Federal Reserve Bank in exchange for cash so they can open their doors the next day. This comes at a time when the US economy is already weighed down by debt at all levels and living under a global cloud of $1.5 quadrillion in speculative instruments called "derivatives."
What makes this use of repos unusual is that banks normally loan cash to each other overnight. A reluctance to do so now suggests a growing fear within the US banking sector that it is over-leveraged to the point where a simple overnight loan to another bank might not get paid back.
The resort to repos may well have reached a tipping point. Popular financial commentator Bix Weir (December 2019) reports that where large banks sought $50 billion in cash from the Fed every night from September into October, this repo activity reached $350 billion nightly by early December and, according to Weir, may well reach $750 billion by December 31. Widely followed statistician Jim Willie (December 2019) argues we may even see repo activity of $1 trillion daily. This compares to the "one-time bail-out" of $650 billion that banks requested of Congress in 2008.
In other words, the cash shortfall or liquidity crisis affecting US banks today is massive, and still growing.
In light of the above, what should China do? Reflecting on the "36 Strategies," there is one famous strategy to "watch the fire burn from across the bridge"- or ge an guan huo. This strategy is historically connected with a second strategy called "chain reaction," or lian huan ji. In short, during the Three Kingdoms Period, master strategist Zhuge Liang induced General Tsao-Tsao to chain his ships together in hopes of calming them in the rough waters of the Yangze River. But when opponents later set fire to one of the boats, they all caught fire.
In parallel fashion today, with the US in the throes of not one but two eruptions of volatility, its entire house of cards could well come down. This means that by safely watching this volatility from "across the bridge" of the Pacific Ocean - and continuing to deleverage its own financial markets - China could potentially ride out the collateral damage to come.
The author is an anthropologist and former lawyer based in San Francisco.
The opinions expressed here are those of the writer and do not necessarily represent the views of China Daily and China Daily website.