Prejudice, arrogance toward China harms world
By Guo Jiulin | chinadaily.com.cn | Updated: 2019-12-26 08:55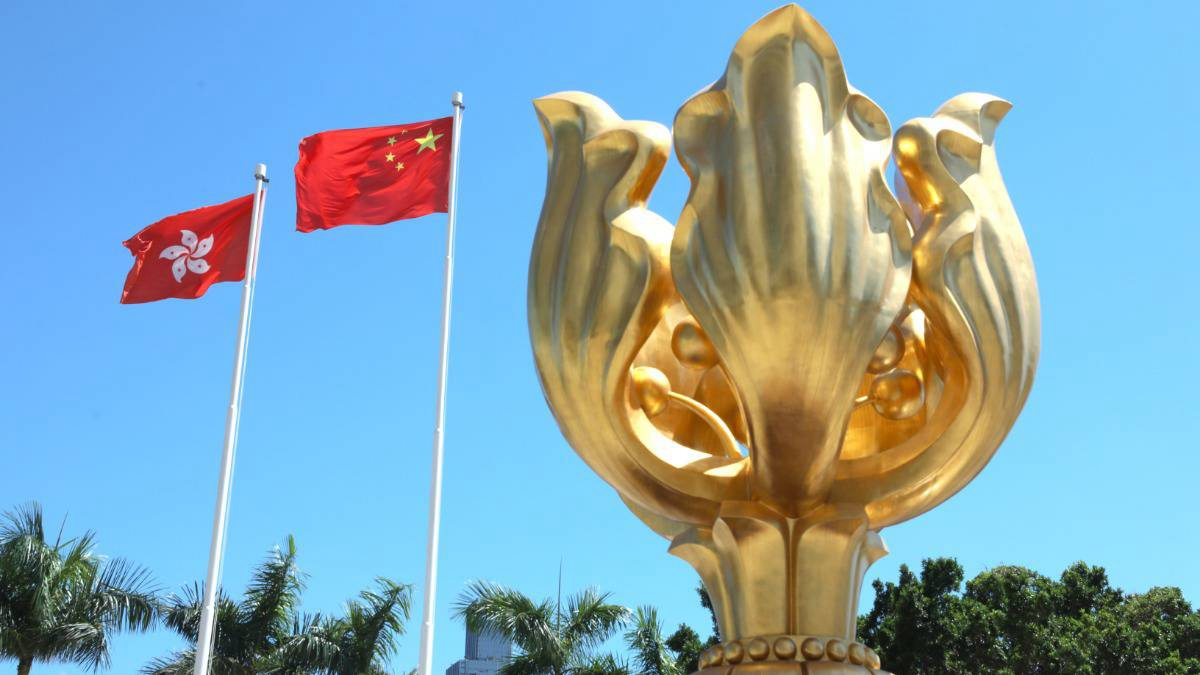 On December 23, New Zealand rugby star Sonny Bill Williams tweeted: "It is sad time when we choose economic interests over humanity," and posted a picture of Chinese flag alongside the flag of the East Turkistan terrorist group. The post has received 19,000 supports and over 1,100 comments so far.
It seems the prejudicial speeches demonizing China have seen an increase recently.
In November, some Italian politicians, after ignoring the atrocities of the Hong Kong separatists, held a video call with Huang Zhifeng, one of the notorious leaders of the Hong Kong violence, to show their support to him.
At a news conference on Oct 25, a CNN journalist asked the spokeswoman Hua Chunying straight from the shoulder to comment on the death of 39 Chinese stowaways in a British truck container without verifying their national identities, and he even connected this issue with the grand 70th anniversary of the establishment of the People's Republic of China. While it was later confirmed that most of the victims were Vietnamese after investigation, his opinionated behavior makes us wonder why a CNN journalist asserted they were Chinese without any hesitation.
CNN always portrays itself as the flag-bearer of the world of journalism in speaking for truth. Yet such rude and unprofessional behavior by its journalist renders the assertion a joke. And it seems the prejudicial speeches demonizing China have seen an increase recently. Daryl Morey, the manager of Houston Rockets, tweeted "Fight for freedom, stand with Hong Kong" and supported the violence in HK without knowing the facts. From where does his strong prejudice and arrogance against China come from? Why are people like Morey used to standing on high moral ground to judge other countries' internal affairs?
From my perspective, this arrogance and prejudice come from hundreds of years of cultural domination by the West. Past maritime trade and the first waves of industrialization gave the West the opportunity to lead the world. Great Britain and America, thus, began to dominate the world in a shift for more than two hundred years. Such national strength gradually translated into a cultural and psychological advantage, which unconsciously led to a deep-rooted illusion that they were a superior race and had the moral obligation and unshakable belief to spread their free market and political system as a holy mission around the world.
Such a mentality naturally evolved into a national strategy and international standards of the West in dealing with foreign affairs, where countries with different cultures and political systems would view as potential threats and targets of transformation. Being exposed to the long-lasting intensive bombarding of mainstream media under the indulgence of governments, and the Western public, people would of course blindly believe what the media said and instinctively react to issues about China in a negative way.
The common people of the West just live in the bubble of great self-content without bothering to look up and see what happens in the bigger world, let alone to learn from them. That is why when Western tourists come to China with such stereotypes, they may be greatly disappointed and shocked by the modern landscapes of cities and peaceful and happy lives of people in China.
What's more harmful is that their prejudice and arrogance leads to ignorance about China. Consider Wang Yi's unusual retort to a Canadian journalist criticism over human rights in China: "…Do you know that China has lifted over 600 million people out of poverty? Do you know that China has become the world's second-largest economy with a per capita GDP of $8,000? If we don't protect human rights well, could we have made such great progress? Do you know that China has included the protection of human rights in our constitution? You have no right to speak and China has a right to speak. So please stop asking such irresponsible questions." Wang's reaction to the journalist expressed the antipathy of most Chinese to such a situation.
Jealousy and Sino-phobia has been a prevailing mindset among many Western elites. Cultural superiority has hindered their ability to see the good virtues of Chinese, such as their hardworking nature and tolerance, and led to distorted thinking, where they view Chinese as a threat to their existence. The notorious Chinese Exclusion Act against Chinese railroad workers and other immigrants in 1882 reminds us of the long history of this deep-rooted hostility and fear toward China.
However, solid facts cannot be ignored. China has managed to lift millions of families out of poverty, helping to ensure nearly 20 percent of the world's population can lead a life with dignity. China has not only been solving its own problems, but also tried its best to contribute the world with all its strength. If world powers could put their own house in order, continued their innovative spirit and concentrate on the welfare of its people, we would face a total different scenario now.
In fact, the Chinese people respect the innovative spirit of the traditional US and the international courage and responsibility it showed during World War II, while the US now seems to have degraded into an irrational and irritating world power with no confidence but plenty of suspicion, in stark contrast with modern China.
It is time for Western bigots to lay down their prejudices, arrogance, suspicion and zero-sum mentality. They need to put their feet in our shoes and recognize that Chinese people, like Western people, also have a right to a dignified life. It's time to make the wise choice -- embrace and cooperate with a mild and peace-loving China, and walk toward each other hand in hand to create a happy and stable world order.
The author is professor of Dalian Minzu University and dean of Chinese Language and Literature Department.
The opinions expressed here are those of the writer and do not necessarily represent the views of China Daily and China Daily website.