'Ne Zha' studio launches new PG-13 animated film
By Xu Fan | chinadaily.com.cn | Updated: 2019-12-27 09:56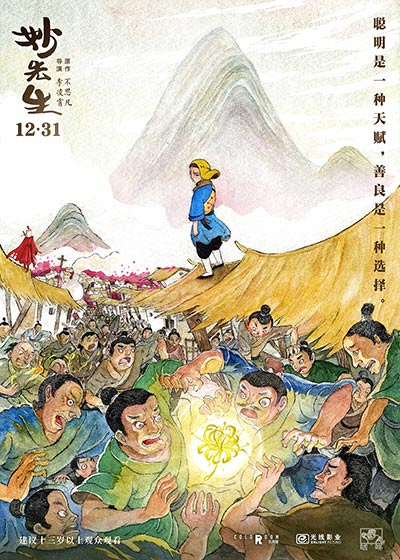 A follow-up to China's first self-rated PG-13 film Dahufa, the upcoming animated feature Mr Miao will hit domestic theaters on Dec 31.
The film is produced by the leading studio Enlight Media's animation subsidiary Coloroom Pictures, whose most successful blockbuster is Ne Zha, China's all-time highest-grossing animated film.
Unlike most family-friendly animated movies, Mr Miao features a dark tone to explore the complexity of morality, and is self-rated PG-13, suggesting the movie is not suitable for audience members under 13 years of age.
Adapted from a short tale from self-made animator Bu Sifan, writer and director of Dahufa, the feature introduces a fictional golden-colored flower, which possesses the magical ability to debauch humans who get too close to it.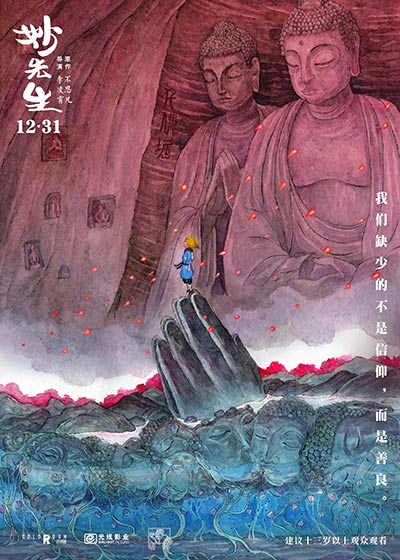 As the flower only chooses kindhearted people as hosts, a group of martial artists who want to eradicate the plants face a dilemma: Should one kill good people for rescuing men from sin?
The premiere held in Beijing on Sunday attracted over 1,000 viewers, including director Lu Yang, known for the martial arts franchise Brotherhood of Brothers, and director Zhou Shen, known for comedy hits Mr Donkey and Almost a Comedy.
Yi Qiao, producer of Mr Miao, says the movie is an experimental work that aims to provoke in-depth thought as well as expand the diversity of animation genres.
As the directorial debut of Li Lingxiao, who recently turned 30, the film spanning 88 minutes with 1,600 shots had almost all scenes and characters designed by the young director.