Violent protests a warning to the world to put its act together
By Fu Xiaoqiang | China Daily | Updated: 2019-12-30 07:17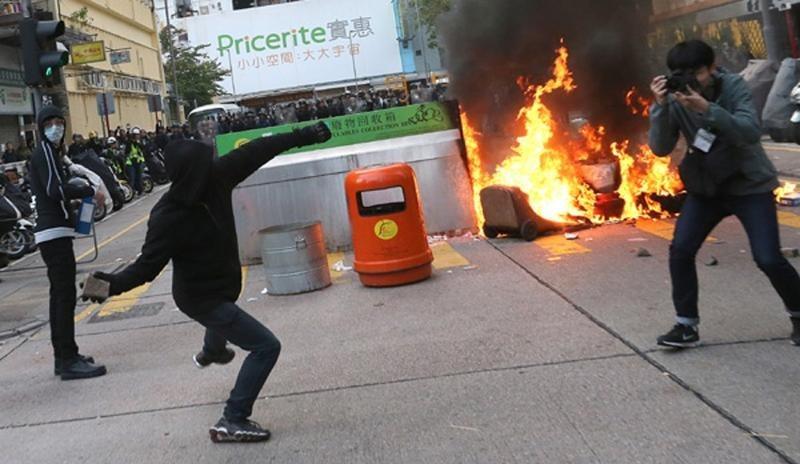 Countries such as Chile, Iran and France have been facing violent social protests, which have caused political turbulence, social disorder and undermined people's livelihoods, and even led to global repercussions, posing a serious risk to the international community.
The protests have not arisen out of nowhere. Due to slowing global growth and uncertainties over world trade, many economies in Latin America, the Middle East, even in the West are struggling to maintain reasonable growth. And the widening wealth gap, increasing corruption, rising prices and other political and socioeconomic maladies in those economies are fueling the social and political unrest.
An increase of 30 peso (4 US cents) on subway tickets in Santiago, capital of Chile, in early October led to massive protests and rioting, which forced Chile to cancel the APEC meeting scheduled to be held there.
Almost all countries, be they in the West or East, North or South, have faced social unrest. In the Middle East, countries highly dependent on oil such as Saudi Arabia, Iran and Iraq are drowned in public protests as oil alone can no longer sustain their economies and provide people employment, education and healthcare.
In Latin America, the wealth gap has further widened, and governments cannot meet the needs of the people. Which have led to socioeconomic crises in many Latin American countries, opening the way for foreign intervention, with the United States always ready to seize such opportunities.
In this age of information and economic globalization, violent street protests are highly contagious. Anti-government forces in one country can be influenced by violent protesters in another country and launch similar destructive movements.
For instance, protesters in Catalonia distributed a "guideline" to action-copying the tactics used by rioters in the Hong Kong Special Administrative Region-which teaches fellow demonstrators how to protect themselves against water cannons and tear gas, send and receive encrypted messages on their mobile phones, and lay siege to and damage airports, subways and other vital communication links. Masked rioters in Catalonia, copying the actions of the rioters in Hong Kong, have set public facilities on fire and attacked police officers. Compared with large-scale protests in the past such as Occupy Wall Street in the US and the "Arab Spring" in the Middle East, violent protests today have become more contagious and organized. They spread like an epidemic.
The outbreak of radical protests worldwide can be attributed to the use of social media and instant messaging. Exacerbating the problem are the outdated social media management and control methods of governments. Young protesters gather rapidly, commit violence selectively and pull out quickly using social media apps. They believe that by damaging public facilities and attacking police officers, they can attract widespread attention.
The US' inaction on and indifference to some serious global issues are also to blame for the radicalization of protests worldwide. The US' withdrawal from the Paris Agreement has undermined the West's fight against climate change, which is one of the reasons for the violent protests. The US has also resorted to double standard on violent protests, and instigated the social unrest and "color revolution" in certain places.
If the violent protesters come under the influence of terrorists and extremists, they can create a socio-political crisis worldwide. So the international community needs to work together and make concerted efforts to appropriately deal with the rioters and restore the social order.
The author is a research fellow at the China Institutes of Contemporary International Relations. The views don't necessarily reflect those of China Daily.