Consultancy firm finds sweet spot in strategic positioning services
By Fan Feifei | China Daily | Updated: 2020-01-08 09:35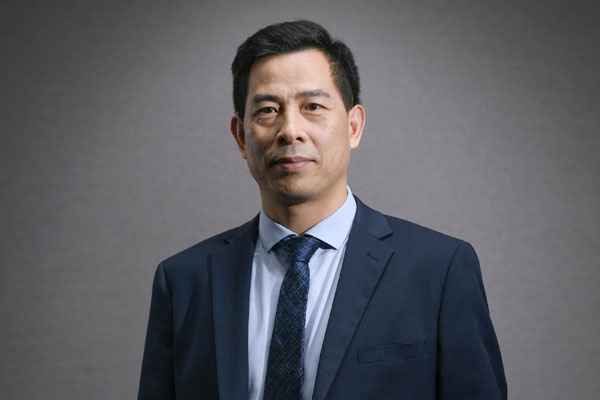 Trout & Partners, a US firm which offers strategic advisory services, is increasing its presence and investment in China to help more Chinese companies use strategic positioning for gaining an edge in global markets, according to company officials.
Deng Delong, global president of the company, said he remained bullish on the company's prospects in China, which plays a significant role in its global layout. "China's consulting market will continue to flourish. As the labor market becomes more subdivided, and the external environment becomes more complex, enterprises will need an external perspective to gain professional knowledge in various fields," Deng said.
Deng said that positioning is the core of corporate strategy. In order to have a sustainable competitive advantage, enterprises should not chase existing markets, but create new ones-new demand and new customers and lead them, he said.
"We will continue to invest in companies, whom we regard as partners instead of clients in the usual sense, and expect to become the second-largest shareholder of our client companies, which is the most suitable position for us in the enterprise to guide the strategic direction."
He said enterprises should avoid copycat products, and make unique ones, in a bid to win minds. "The existing markets are not your markets, but markets for other existing companies."
Trout & Partners has established 27 branches worldwide. It is a global network of strategy experts that applies Jack Trout's concepts, the "Positioning Theory", and develops his methodology around the world. It has consulted with a wide range of companies including Apple, AT&T, IBM, Procter& Gamble and General Mills.
The consultancy's China branch was founded in 2002, and is now the fastest-growing and the largest in scale. It has helped many Chinese companies establish their strategic positioning and achieve outstanding performance, which further led them to become the benchmark of their industries.
"We obtain a long-term relationship with enterprises by signing contracts that are over five years and investing in firms with enormous potential, and we make ourselves 'strategy partners' of entrepreneurs," Deng noted.
It has helped Guazi.com, which was originally a sub-channel of online service provider Ganji.com, establish its positioning as a "used-car direct-selling platform" and the unique value of "no intermediaries and price differences", and enabled it to gain leadership in the category of used cars.
Wang Xinxin, a professor from Shanghai University of Finance and Economics, said the Positioning Theory emphasized the differentiation when enterprises make strategic decisions, as well as winning the prospect's mind and letting people realize brand value, but enterprises should do more to satisfy personalized and dynamic demands from consumers.
Xue Peng, founder and CEO of FlashEx, a provider of intracity delivery services to individual customers, said with the help of Trout & Partners, the company has established its positioning as a "one-to-one or exclusive delivery service", which has completely differentiated it from other delivery competitors.