US begins 2020 with spate of gun deaths
By LIU YINMENG in Los Angeles | China Daily | Updated: 2020-01-09 09:07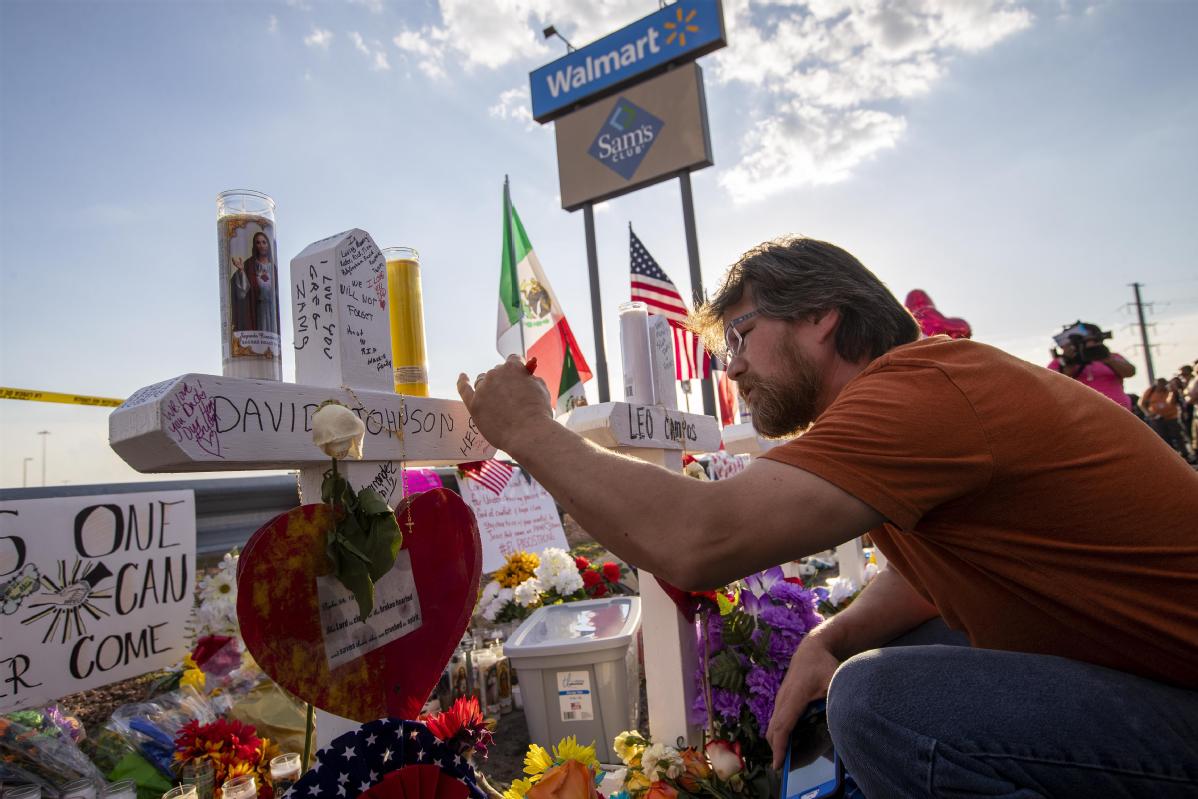 Less than 24 hours into the new year, the United States experienced at least three mass shootings.
The first one took place on New Year's Eve when four people were shot outside a busy nightclub in Cleveland. Less than two hours later, shots rang out at a hookah bar in West Virginia, injuring seven people. By morning, police were investigating five shooting deaths in St. Louis, Missouri.
"I'm shocked but not surprised, in part because mass killings have been trending upward for a few years, and in the absence of clear and decisive action to prevent what are very often preventable tragedies from occurring, they can and will only trend upward," said James Densley, professor of criminal justice at Metropolitan State University in Minnesota.
US citizens said goodbye to a year that saw an unprecedented number of mass killings, but several cities in the US began 2020 by combating rising murder rates, calling attention to a gun-violence crisis that has resulted in high number of casualties and polarizing debates.
According to Gun Violence Archive, a nonprofit group that tracks gun violence across the country, 15,597 people were killed and 29,590 injured in 2019.
As the new year began, the death toll started rising. As of Jan 5, the organization had tracked 479 deaths across the nation.
The prevalence of guns in the US is a major contributor to the high number of gun deaths. In 2017, there were an estimated 120.5 civilian-owned firearms per 100 residents, according to Small Arms Survey.
Mass shootings with an assault weapon accounted for 32 percent of all mass-shooting deaths between 2009 and 2018.
While the spate of mass shootings continues to raise alarm, US Congress is at a standstill on passing solutions to the gun crisis.
In February, the House of Representatives passed the Bipartisan Background Checks Act requiring a background check for every firearm sale. But it's being held up in the Republican-controlled Senate.
In December, lawmakers reached an agreement on a spending bill that would allocate $25 million of federal money for the study of gun violence. The money will be split evenly between the National Institutes of Health, or NIH, and the Centers for Disease Control and Prevention, or CDC. The move marked the first time in more than 20 years that US Congress has appropriated money for gun-violence research.
Since US Congress reconvened this month, 110 bills have been introduced, from enacting stronger background checks to banning semiautomatic assault-style rifles, but little progress has been made because Senate Majority Leader Mitch McConnell hasn't put the measures up for a vote.
Densley called the passage of the gun-violence research funding bill "a positive step" because it allows the CDC and the NIH to research gun violence as a public health issue, not simply a criminal justice issue.
He warned that US citizens are increasingly becoming more comfortable with a gun culture.
"It's a feedback loop fed in part by public fear and fascination. The more we talk about mass killings, the more they are in the public's consciousness and become part of everyday life and conversation, the more likely they are to happen," Densley said.
Densley, along with Hamline University professor Jillian Peterson and a team of students, has put together a national shooter database to study mass shooters and unlock ways to prevent the attacks from happening.
The group found many common traits among mass shooters; for example, many have experienced early childhood trauma, but opportunities for intervention are often missed, Densley said.