China off US list of 'currency manipulators'
By Zhao Huanxin in Washington, Scott Reeves in New York and Chen Jia in Beijing | China Daily | Updated: 2020-01-15 02:57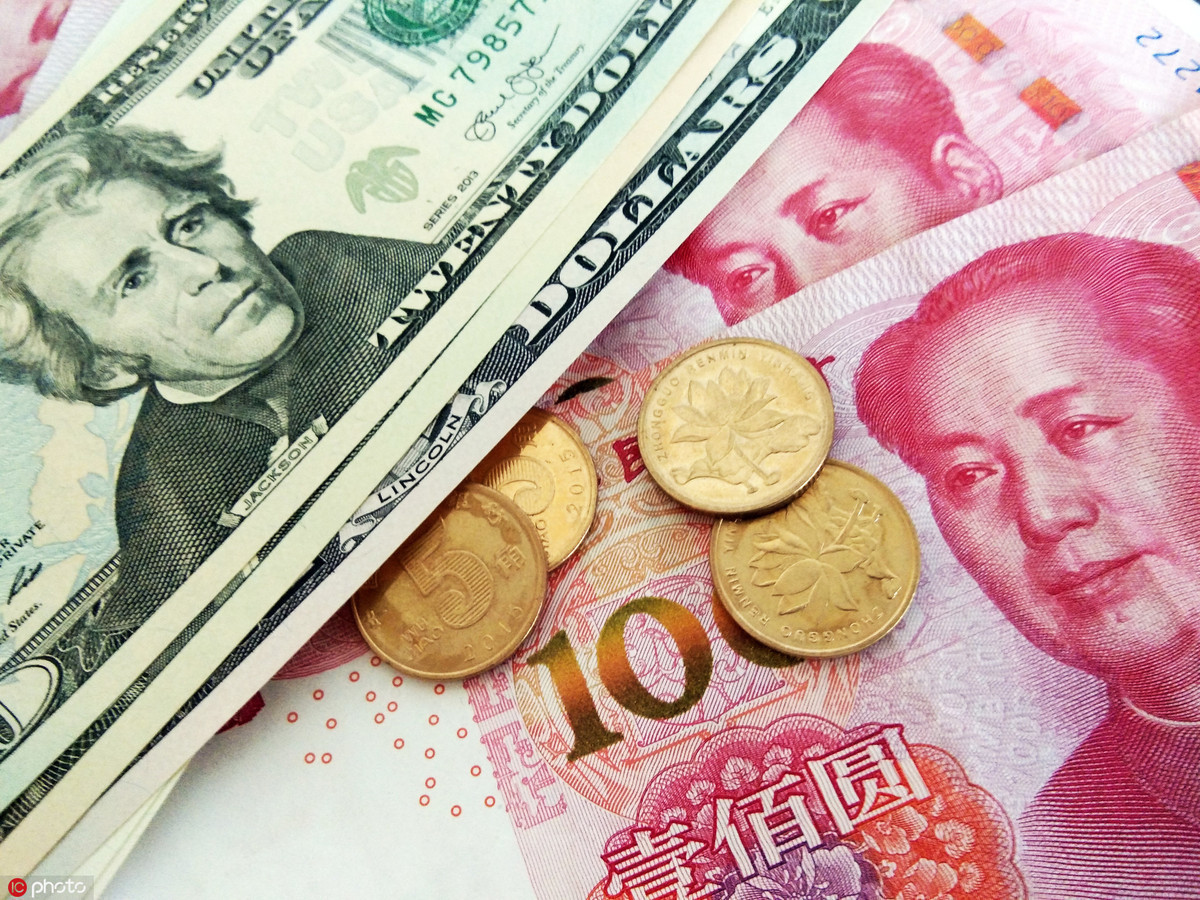 Spokesman says Washington's conclusion in line with facts, international consensus
The United States removed the label of "currency manipulator" from China on Monday, a move that a leading US expert called "just recognizing reality" and will be welcomed by investors.
The US Treasury Department said in a report to Congress that no major US trading partner currently meets the relevant legislative criteria for currency manipulation.
Noting that the department assessed developments over the last few months with China and its currency practices, Treasury Secretary Steven Mnuchin said that "China has made enforceable commitments to refrain from competitive devaluation, while promoting transparency and accountability".
The announcement came after the Trump administration designated China a "currency manipulator" in August.
China has never used and will not use the currency exchange rate as a tool to deal with external disruptions such as trade disputes, Foreign Ministry spokesman Geng Shuang said at a news conference on Tuesday, after the US reversed its decision to label China a currency manipulator.
China has never manipulated its currency, Geng said, adding that the conclusion reached by the US on Monday is in line with the facts as well as international consensus. China has clarified many times that it will not engage in competitive currency devaluation, he said.
China remains committed to deepening exchange rate marketization and improving its exchange rate system to keep the RMB exchange rate "basically stable at a reasonable and equilibrium level", he added.
"China has not been manipulating its currency, so this is just recognizing reality," said David Dollar, senior fellow at the John L. Thornton China Center at the Brookings Institution.
Sheng Songcheng, a former official at the People's Bank of China, the nation's central bank, said that the US Treasury's removal of the label will contribute to easing of trade and economic relations between the countries.
"China has never resorted to competitive devaluation," said Sheng, deputy head of Shanghai-based CEIBS Lujiazui Institute of International Finance. "The market plays the main role in determining the exchange rate of the RMB."
In early August, the RMB depreciated to beyond 7 per dollar, but that was because of the escalation of Sino-US trade frictions, which triggered market panic, and it was not the result of any manipulation, he told China Daily.
Even when the Chinese economy soured in the third quarter, the country had not resorted to currency devaluation to boost exports and growth and the RMB remained quite stable at that time, he said.
Sheng suggested that a currency exchange rate coordination mechanism should be established.
"While a floating exchange rate regime helps offset external shocks, excessive exchange rate fluctuations will hurt the corporate sector and stable economic development."
The US dropped the currency manipulator designation the same day that a Chinese trade delegation, led by Vice-Premier Liu He, arrived in Washington for the signing of a phase-one trade deal at the White House, scheduled for Wednesday.
Andrew Karolyi, a professor of finance at Cornell University, said investors will welcome the action largely because it appears to be tied to an impending agreement set to normalize trade relations between the two major economies.
"These steps individually and together help to reduce global trade policy uncertainty, something markets have been craving for months," Karolyi told China Daily.
"It is more than just symbolic, as lower trade policy uncertainty likely means more trade flows and greater cross-border portfolio and corporate investment flows, all of which stimulates more economic growth," he said.
Mark Sobel, US chairman of the Official Monetary and Financial Institutions Forum, an independent think tank, said China should never have been designated as a currency manipulator. "Designation was a blatant/errant political act," Sobel said on social media on Monday.
On Tuesday, the RMB rose to around 6.87 per dollar, the strongest in five months. "It is difficult for the RMB to depreciate back to 7 and beyond, given the weaker US dollar index after the peak in the third quarter last year. But the room for RMB appreciation is limited," said Huang Jun, chief China analyst at Forex.com, a global foreign exchange platform.
Zhou Jin contributed to this story.
Contact the writers at huanxinzhao@chinadailyusa.com