Central bank injects 400b yuan into financial sector
By Chen Jia | chinadaily.com.cn | Updated: 2020-01-15 13:24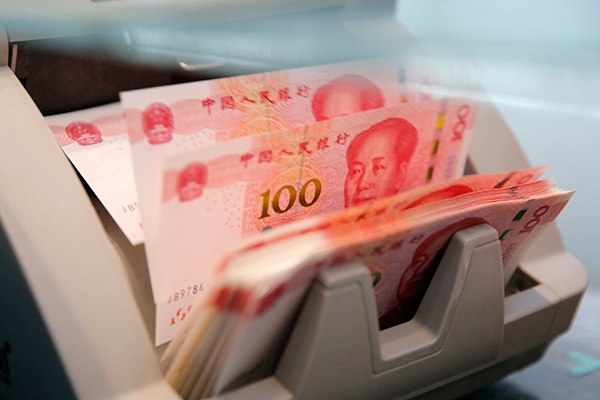 The central bank injected total funds of 400 billion yuan ($58 billion) into the financial sector on Wednesday, to keep sufficient liquidity before the Chinese Lunar New Year.
The People's Bank of China restarted open market operations after a 15-day pause, adding 100 billion yuan through 14-day reverse repurchases in the banking system, at an interest rate of 2.65 percent, it reported in a statement.
It also took the medium-term lending facility (MLF) to inject 300 billion yuan the same day, at an interest rate of 3.25 percent, unchanged from the previous level, the PBOC said.
The PBOC's injection of additional funds into the financial sector aimed to ease the tightening liquidity in a period of tax payment, and to supplement capital for local government bond issuance, said Ming Ming, an economist with CITIC Securities.
Although this time the interest rates were unchanged, interest rate cuts can still be expected after the Lunar New Year holidays, as policymakers planned to further lower lending costs to spur economic growth this year, said Ming.
The reserve recruitment ratio cut on Jan 6 may lead to a lower loan prime rate (LPR), the new benchmark lending rate in China. It will be reported on Jan 20, and some experts forecasted that the LPR may drop by 0.5 percentage points this month.
The monetary policy is expected to maintain prudence, but to be flexible or moderately eased to support economic growth. If economic growth shows some signals of stability and downside pressure is easing, the policy tone may return to a neutral stance, said Li Qilin, chief analyst at Yuekai Securities.