Xi's visit to take ties with Myanmar to new level
By Song Qingrun | China Daily | Updated: 2020-01-17 08:19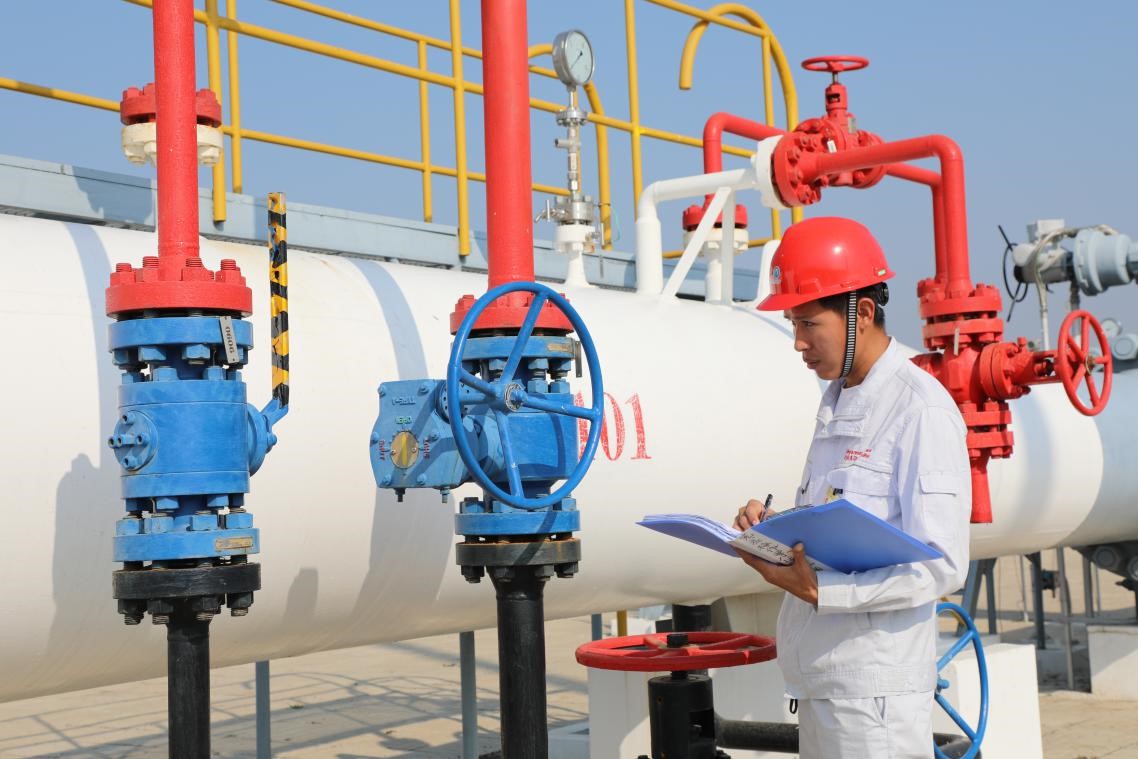 President Xi Jinping's two-day state visit to Myanmar from Friday, his first foreign trip in 2020, will deepen bilateral relations and strengthen cooperation. His visit to Myanmar has acquired added importance as 2020 marks the 70th anniversary of the establishment of diplomatic ties between the two countries.
At a meeting with Myanmar State Counselor Aung San Suu Kyi on April 24, 2019, President Xi reiterated that the two countries have built a profound paukphaw (fraternal) friendship. Xi's visit to Myanmar will therefore play an important role in helping the two countries build a community with a shared future.
Myanmar established diplomatic relations with China in 1950, a year after the founding of the People's Republic of China, building bilateral relations based on mutual respect and trust. In the 1950s, Myanmar, China and India together proposed the Five Principles of Peaceful Coexistence, which has become a part of international relations. In the 1960s, China and Myanmar set an example of how to resolve border issues left behind by history.
In 2009, Xi visited Myanmar as China's vice-president. Two years later, China and Myanmar established a comprehensive strategic cooperative partnership.
In recent years, China-Myanmar cooperation has deepened thanks partly to geographical factors including the fact that they share a 2,200-kilometer-long border and have a long history of people-to-people exchanges.
Attaching great importance to bilateral relations, China and Myanmar have maintained regular and close high-level communication, which helped them to build mutual trust and promote economic cooperation. In 2018, the two sides signed a memorandum of understanding to jointly build the China-Myanmar Economic Corridor. In December of the same year, Myanmar set up the Belt and Road guiding committee with Suu Kyi as chairperson to improve coordination between Myanmar's central government and provincial governments on Belt and Road projects.
Myanmar's strong support to the China-proposed Belt and Road Initiative is a major reason for deepening China-Myanmar cooperation on Belt and Road projects, which in turn has promoted closer cooperation between China and other ASEAN member states.
Xi's visit will also strengthen China-Myanmar high-level communication that would help the two sides work out a blueprint for co-development and jointly building a community with a shared future, thus elevating China-Myanmar relations to a new level.
For the well-being of people of both countries, China and Myanmar, during Xi's visit, will discuss how to improve connectivity by jointly developing Belt and Road projects and building the CMEC. Also, work is likely to be expedited on several ongoing infrastructure projects including the China-Myanmar economic cooperation zone, cross-border railway, cross-border roads, and facilitation of customs clearance.
The two countries also have huge potential to boost trade and investment. China is Myanmar's biggest trading partner and largest source of foreign capital. According to data from China's Ministry of Commerce, from January to September 2019, the China-Myanmar trade volume was $13.54 billion, up by 17.9 percent year-on-year. Yet given the instability in some areas of Myanmar, and the complex compensation rules for demolitions of structures, relocation of communities and environmental protection, Chinese enterprises operating in Myanmar need to optimize their investment and functioning.
People-to-people exchanges between China and Myanmar have grown considerably, with China becoming the largest source of foreign tourists for Myanmar thanks to the more than 150 direct flights per week between the two countries. And the increasing number of Chinese tourists to Myanmar is generating a lot of tourism revenue and creating local jobs for Myanmar.
Also, Chinese civil aid and funding to Myanmar have increased. For instance, the China Foundation for Poverty Alleviation now provides funds for the education of Myanmar children, Chinese vocational schools are helping train Myanmar students and Chinese experts are working with their Myanmar counterparts to repair the quake-damaged Bagan Pagodas.
And, once complete, the CMEC can boost economic development in areas along the route, particularly those in the less-developed regions of western and northern Myanmar.
During his visit, Xi will also attend the celebrations marking the 70th anniversary of the establishment of China-Myanmar diplomatic relations and other events including the opening ceremony of the China-Myanmar Culture and Tourism Year in 2020.
Thanks to the joint efforts of China and Myanmar and their solid foundation of cooperation and coordination, bilateral relations will enter a new era of deepening mutual trust, economic cooperation and people-to-people exchanges, which will greatly contribute to regional development and prosperity.
The author is an expert on Myanmar issues. The views don't necessarily represent those of China Daily.