More young Chinese opting for flexible jobs and working from home
China.org.cn | Updated: 2020-01-19 11:34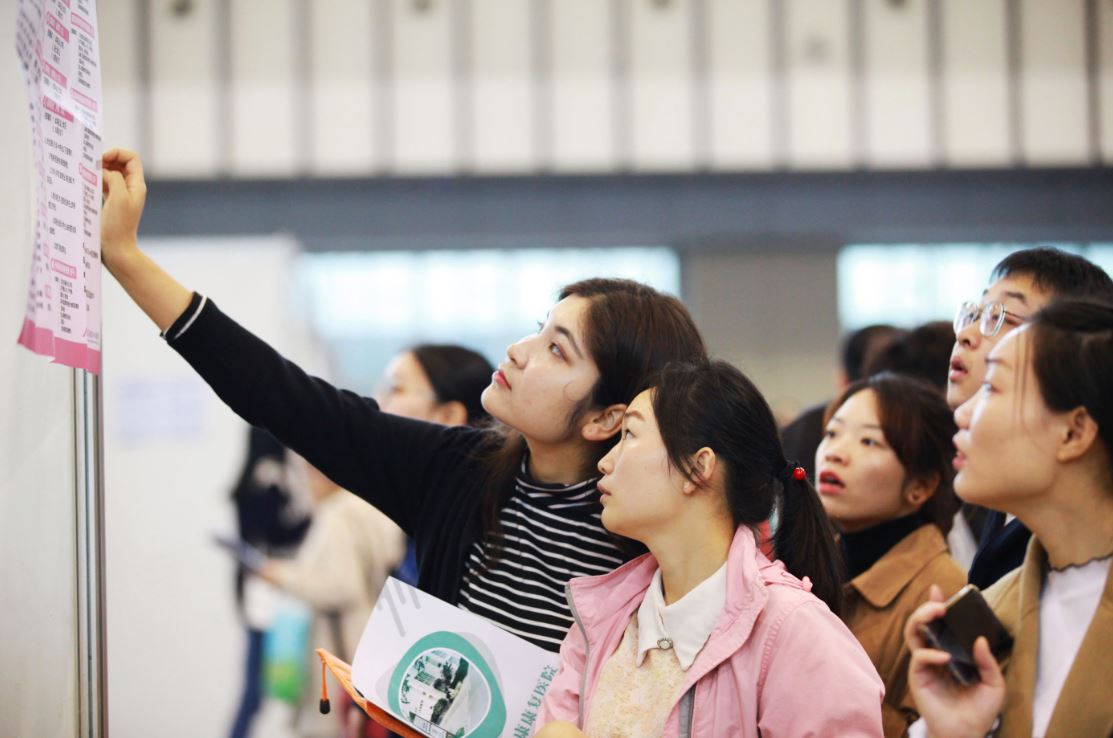 For a certain number of young Chinese, most of whom are under 30 years old, spending their lives commuting between home and office to work for other people is increasingly being seen as too mundane.
Having grown up during China's economic rise, these youngsters are eager to develop their careers by fully exploring their abilities and creativity – something which they struggle to do in private companies or public institutions.
"Both my husband and I like working creatively without boundaries," explained Huang Yilai, a resident of Shanghai who quit a stable job in 2005 to help her French husband Jonathan Lucy put together magic shows.
"I met Jonathan when he was still a university student in Shanghai. I was amazed by the shows he staged at the homes of French expats as a part-time job to finance himself," Huang recalls.
The couple, who settled down in the city known for its fast pace and bustling economy, gave up their professions having majored in business and international trade, and started to arrange tours for their magic shows.
In the beginning, they called performance companies and offered their services for free.
"We put on shows free of charge so that potential customers could better understand us," Huang remembers. "Had it not been for the uniqueness of our performances, they'd never have realized that their brands could be promoted using magic. To them, it was a completely new concept."
Fifteen years on, they now enjoy a relatively comfortable life in Shanghai. With a flexible work schedule, Huang explained that they have had plenty of time to stay at home with their child, and reiterated both how well the lifestyle works for them as well as their hope to continue it.
Huang's experience of working from home epitomizes an emerging trend in today's job market. Young people aged 30 and under are becoming much more interested in working for themselves than being tied to an office chair.
According to Ali Research, a new-business-centered research platform funded by Alibaba Group, there may be as many as 400 million people in China working for themselves by 2036.
Meanwhile, according to the "Population and Labor Green Paper: Chinese Population and Labor Issues Report No 18 – New Employment Styles in the New Economy," about 70% of those working in small offices or home offices (SOHOs) were born between 1985 and 1989.
Another report published last month by the Institute of Population and Labor Economics at the Chinese Academy of Social Sciences (CASS) states that those born between 1990 and 1995 prefer free and open corporate cultures, while many born after 1995 are pursuing such lines of work as hosts of live web-streams or are becoming online influencers.
"Compared to sitting in an office, being self-employed makes me feel like I can use all my energies on working for things that I'm really interested in," explained one short video producer who preferred not to be identified.
This producer is 25 and majored in television and broadcasting. He chose to start filming his daily life with his girlfriend and releasing videos on TikTok (known in China as Douyin), an app that allows anyone, professional or otherwise, to upload short videos.
A single video on the platform has the potential to be viewed millions of times – a number that is large enough to attract advertisers.
However, the sheer quantity of short videos on TikTok means that views are unpredictable. As such, this video maker is considering opening a brick-and-mortar store to help cover his daily expenses.
Despite the unpredictability, he still has a strong desire to work for himself since it allows him to follow his passion.
The number of self-employed people surged in China around 2000 as the country embarked on a market-oriented economy, adopting policies centered around reform and opening-up.
However, according to Qu Guanyin, deputy professor in the Industry and Commerce Department of the Beijing Vocational College of Labor and Social Security, today's self-employed people – which consists of business consultants, lawyers, editors, writers and designers – are engaged in more intellectual-based work. This is in marked contrast to the clothes vendors or brokers that mushroomed around four decades ago.
"As a result of the market-oriented economy, self-employment adds vitality to the economy," Qu explained. "This has been achieved not only by helping release the liquidity of products, but also by improving the distribution of essential production factors."
Niu Tian, an assistant research fellow at the CASS Institute of Journalism and Mass Communication, said that many of today's self-employed people who have left organizations, whether public institutions or large firms, often have a strong competitive edge.
She added that the booming market economy has resulted in their work extending proactive ties with the platform economy, especially in big cities like Beijing, Shanghai and Guangzhou. At the same time, they have unleashed a strong creative power, thanks in part to their flexible work schedules.
However, she warned that many young people, either currently self-employed or looking to become so, are seriously concerned about the issue of social insurance: "Many of them, particularly those just starting out in such a new business model, often feel distressed when they don't know where to find their next order or how they can receive social and medical insurance as well as pensions."
Niu added, "We hope an organization can be established to coordinate between them and the government to protect and ensure their rights. Then they won't need to worry so much."