Qingdao team ventures out to feed 'neglected' seagulls
By Xie Chuanjiao | chinadaily.com.cn | Updated: 2020-02-03 16:54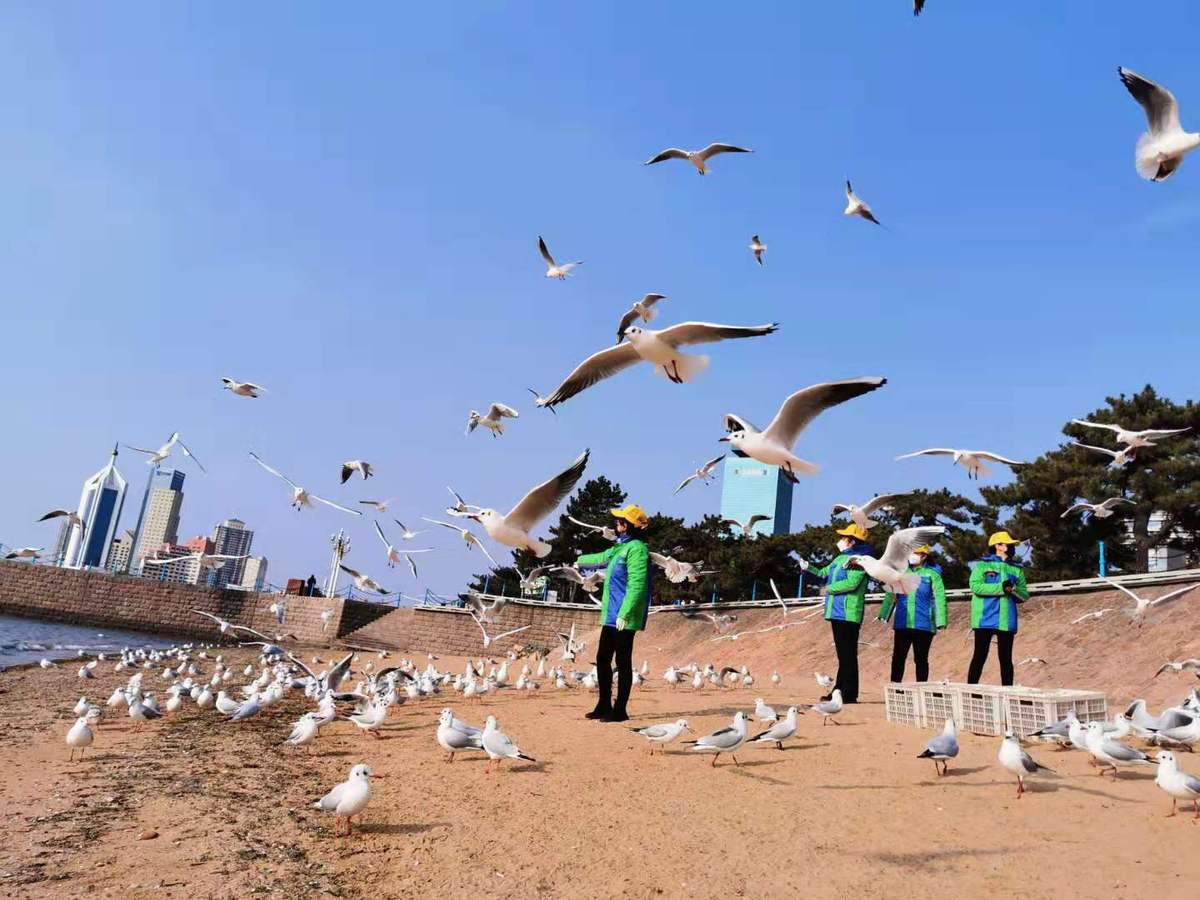 City management officials in Qingdao, East China's Shandong province have established an ad hoc team to feed seagulls as part of the city's efforts to fight the novel coronavirus.
Qingdao is well-known as a seagull-friendly city. Every year more than 100, 000 seagulls migrate to the city's coastal areas from October to April. Local residents and tourists treat them with snacks, having an enjoyable time.
However, after the outbreak of novel coronavirus, the seagulls are "feeling lonely" and disappointed, as very few people go to the seaside to avoid human contact which could spread the virus.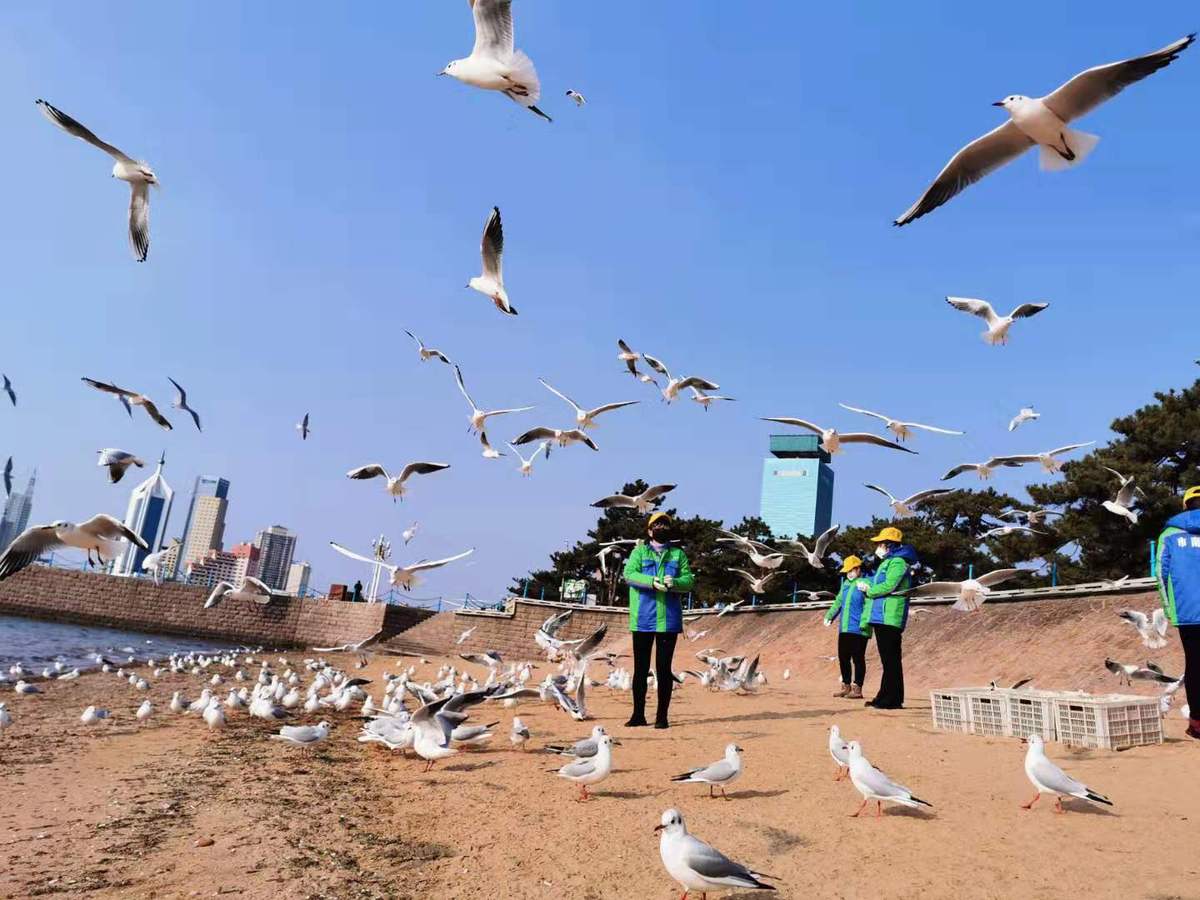 "Our staff members feed seagulls twice a day and some local enterprises even donate food, such as bread and mantou (steamed buns)," said Du Xijuan, an official in charge of the city's scenic spot management along coastal areas, adding the food is cut into pieces in order to let seagulls eat easily.
Du said there is no scientific evidence the seagulls can carry and transmit the conroavirus, but she strongly suggests local citizens not feed the seagulls during such a critical period.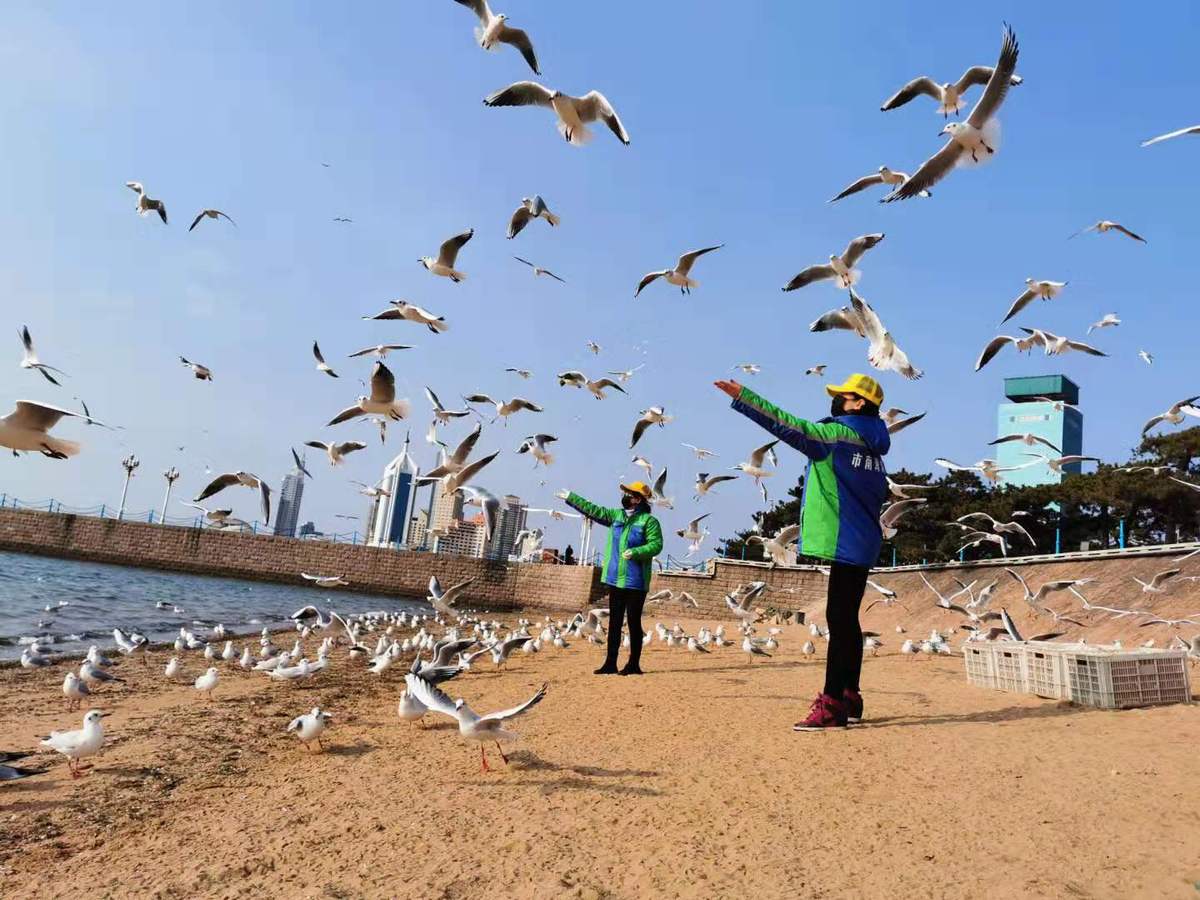 "The seagulls' habitat also offers natural food, such as fish and shrimp, so starvation will not happen," Du added.
Seagull enthusiasts hope the coronavirus outbreak will end soon and allow them to renew their love affairs with the winged guests.