Drug makers expedite production for front-line use
By Zhang Yu in Shijiazhuang | chinadaily.com.cn | Updated: 2020-02-05 14:27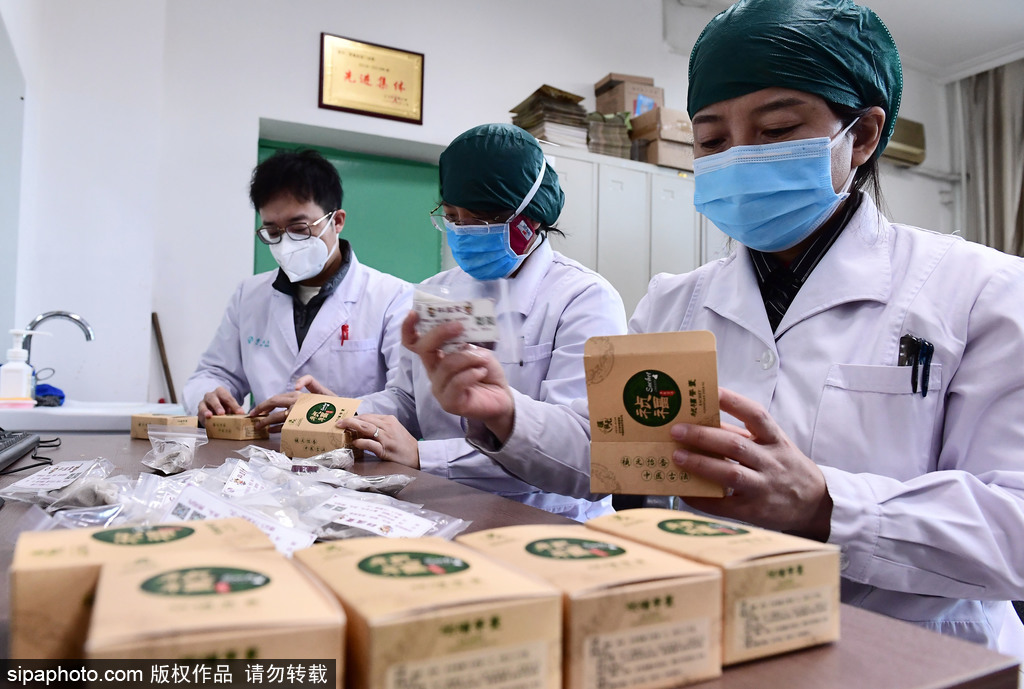 The top drug regulator in North China's Hebei province has started an express approval channel for local drug makers manufacturing medical products that can be used in the fight against the novel coronavirus.
Evaluation and approval work for medical products has been sped up under the premise of ensuring quality, as a measure to encourage drug makers to produce medicines needed for treating the novel pneumonia, according to a notice released on Saturday by the Hebei Provincial Medical Products Bureau.
A workshop of Shijiazhuang Pharmaceutical Group, one of the major drug producers in Hebei, has run non-stop in recent days to make arbidol hydrochloride tablets, a prescription medicine experts said can be used to treat the pneumonia caused by the novel coronavirus.
A research group led by Li Lanjuan, a member of the Chinese Academy of Engineering and expert with the National Health Commission, updated its latest achievements on Tuesday about treating the pneumonia, according to a report by cjn.cn, an official news website in Wuhan, epicenter of the virus outbreak.
The arbidol was tested to be able to effectively inhibit coronavirus, Li was quoted as saying.
She advised to add two medicines, including arbidol, into the sixth version of a pneumonia treatment plan by the commission, the report said.
Since mid-January, about 50,000 boxes of arbidol tablets have been donated to medical staff in Wuhan by the company in Shijiazhuang, capital of Hebei, according to Hebei Daily.
"More orders for the medicine have come from clinical medical institutions in such places as Wuhan and Beijing, " Li Hongmin, a vice-chairman of the group, was quoted as saying in the Hebei Daily report.
Shijiazhuang No 4 Pharmaceutical, another company making arbidol hydrochloride capsules, can currently produce 900,000 capsules each day, about twice the normal daily volume of production.
To further increase supply of the medicine, the drug regulator in Hebei has helped the company overcome a shortage of pharmaceutical ingredients for arbidol capsules. The daily volume can reach a million capsules when sufficient ingredients are added, it said.
Other drug makers in Shijiazhuang, where the biomedical industry is an economic pillar and a high-end biomedical industry cluster is based, are increasing the production of related medical products.