Innovation helps conquer boredom at home
By WANG QIAN | China Daily Global | Updated: 2020-02-14 08:55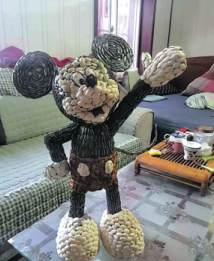 Video platforms
In addition to online games, demand has risen for video apps as sources of entertainment and information.
With movie theaters nationwide closed due to the outbreak, on Jan 24, Lost in Russia became the first Chinese film intended for theatrical release to premiere online. It debuted for free on Huanxi Media's streaming service and on platforms owned by ByteDance.
Directed by and starring Xu Zheng, the comedy was due to be released in theaters on Jan 25. It portrays the journey through Russia of a manipulative mother and her middle-aged son who wants to rebel and escape her smothering influence.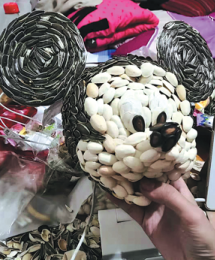 According to a stock exchange filing, ByteDance has agreed to pay Huanxi Media 630 million yuan to stream the movie and to later jointly launch a film channel.
Data from App Annie show that weekly downloads on ByteDance's Xigua video app rose by 77 percent from Jan 20 to Jan 26.
According to digital marketing agency Techweb, in the three days after it debuted, Lost in Russia notched up some 600 million views and was watched by more than 180 million households.
Many viewers commented: "Thank you very much, I owe you a movie ticket."
ByteDance has been streaming longer content, with the addition of 13 movies from Huanxi Media across its platforms.
Enter the Fat Dragon was the second film after Lost in Russia to be released on streaming platforms during Spring Festival, debuting on Feb 1.
According to its production company, Bona Film Group, the Hong Kong action movie premiered on streaming sites iQiyi and Tencent Video. Starring Donnie Yen, it was scheduled to hit theaters on Feb 16.It is available on iQiyi and Tencent Video's subscriber-only VIP Early-Access on-Demand service.
The movie has been viewed more than 40 million times on Tencent Video.
Although people confined to home have embraced online streaming, theater owners and studios have voiced concern that the trend could have a significant impact on China's film sector. They said this could be comparable to the "disruption" brought to Hollywood by Netflix, which has resulted in new productions skipping theatrical release and going straight to streaming.