iFlytek banking on AI to fight against epidemic
By Cheng Yu in Huangshan, Anhui | China Daily | Updated: 2020-02-18 09:30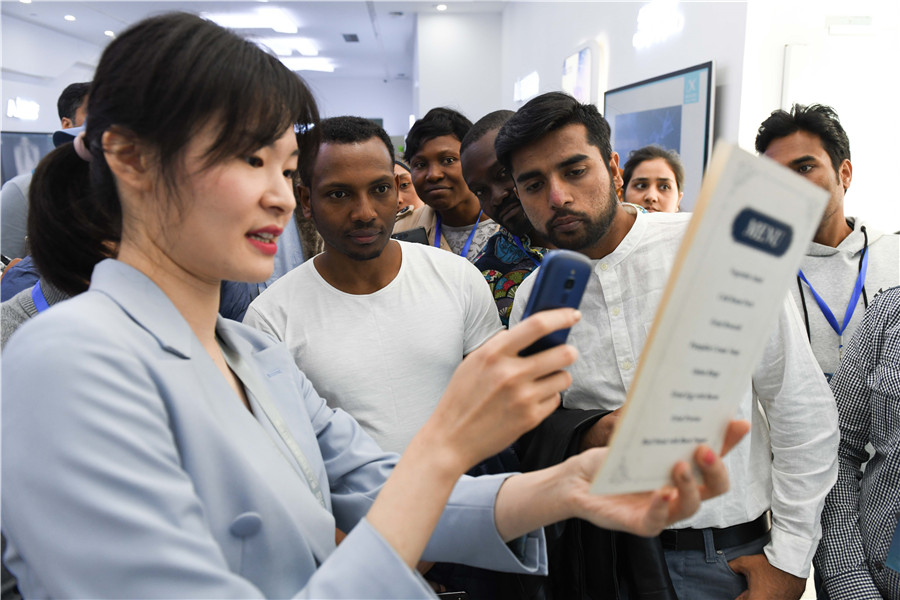 "Hello, is this Hu? Considering that you have been to Wuhan, can we kindly take a minute of your time to learn more about your health condition?"
This was the message of a phone call for the businessman from Hefei, Anhui province, who asked to stay anonymous.
"I was surprised when the call came in, not because it was a sudden check but because it was an artificial intelligence-enabled platform that was speaking fluently to me," Hu said.
He noted that its voice and the way it spoke sounded just like a human telephone operator.
"In addition to some basic information like departure time, the AI assistant seemed to be professional by asking about many detailed symptoms," he said.
The AI voice assistant, developed by Anhui-based AI company iFlytek, is part of a broader effort from local companies to leverage cutting-edge technologies including AI, big data and cloud computing in the battle against the novel coronavirus outbreak.
Since the beginning of this month, the move has benefited more than 6.99 million people across the country including Hubei province, the region hard hit by the epidemic. With an average of 800,000 people being called each day, the figure continued to surge, the company said.
"When the whole nation is joining the effort in this special period, it is also the responsibility and duty of iFlytek to contribute our technological prowess as an AI company," said Liu Qingfeng, chairman of iFlytek.
The Hefei, Anhui province-based company has donated badly-needed materials including surgical masks, protective garments and glasses to the frontline of the fight, with the first batch of donations exceeding 10 million yuan ($1.42 million).
Industry experts said that such AI voice assistants have been vital since several lower-tier counties and cities still lack medical professionals and staff to work on finding out who may have been affected by the epidemic.
iFlytek also noted that by using the AI voice assistant, the efficiency of screening potentially-affected people can be improved more than five times.
The move is part of efforts by China to accelerate application of AI in healthcare, which has become necessary as the country's aging population continued to rise.
The nation has a three-year plan to boost development of AI technologies and application of AI in several sectors including healthcare. According to the plan, AI-enabled service robots will be widely used in China, with priority going to robots which can help seniors and children.
The iFlytek AI medical robot has passed the written test of China's national medical licensing examination, an essential entrance exam for doctors.
The robot scored 456 points, 96 points higher than the required grade. This made it the first robot in the world to pass such an exam.
The AI-enabled robot can automatically capture and analyze patient information and give an initial diagnosis. It will be used to assist doctors to improve efficiency in future treatments.
"In face of such a big challenge, Chinese internet companies have showed high efficiency and flexibility," said Lu Chuanying, director of the research center for global cyberspace governance in the Shanghai Institutes for International Studies.
"With the help of their forefront tech including artificial intelligence, big data, and cloud computing, these internet firms have become the most effective helpers for the government and society,"Lu said.