Huawei secures most 5G contracts around world
By MA SI | China Daily | Updated: 2020-02-22 05:18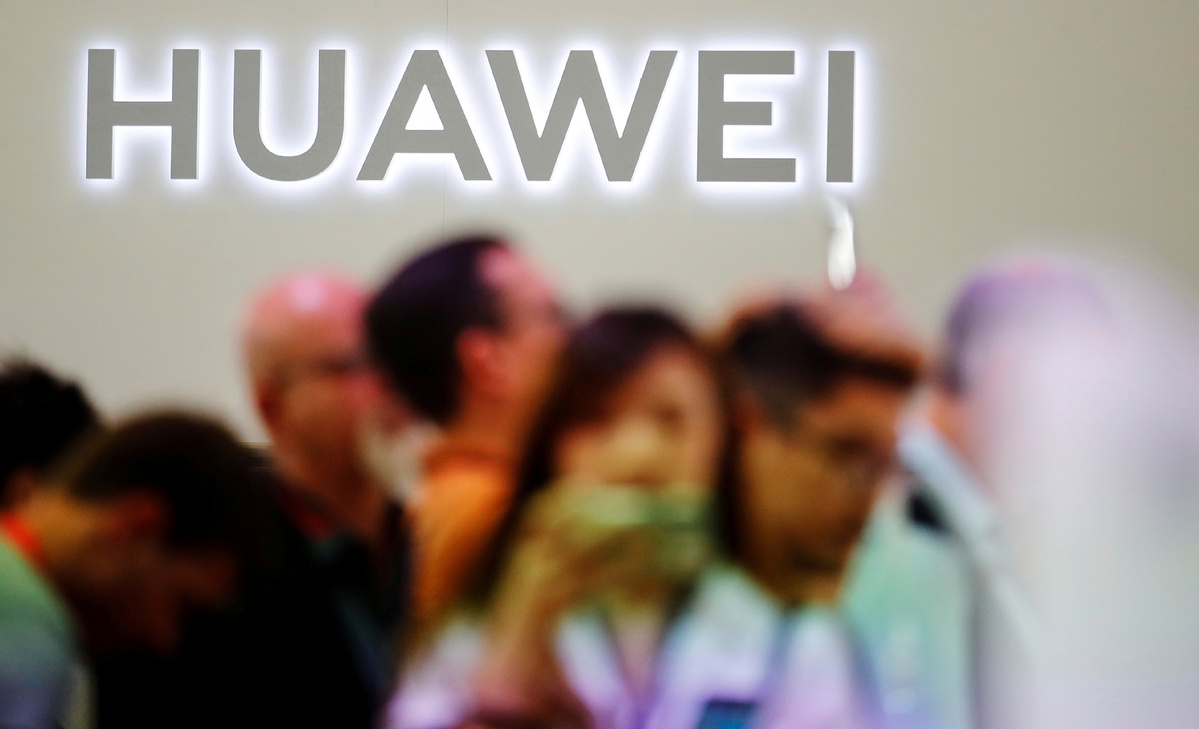 Huawei Technologies Co has secured its position as the most sought-after 5G telecom equipment supplier, despite the US government's intensified push to contain the Chinese technology giant on the geopolitical, legal and technological front lines.
Among the 91 commercial 5G contracts Huawei has inked, the largest number by any telecom gear maker so far, more than half are from Europe, where Washington has spared no effort to dissuade its allies from using the company in their 5G systems.
Analysts said the steadily growing contracts show that Huawei has won the trust of more foreign telecom operators with its technological prowess, and Washington's groundless security accusations have failed to convince even some of its closest allies.
Ding Yun, president of Huawei's carrier business group, said at a launch event in London on Thursday that the company's 91 commercial 5G contracts is an increase of nearly 30 from last year. That is ahead of the 81 announced by Swedish telecom company Ericsson last week and well ahead of Nokia, which said it had secured 67 5G commercial deals as of Feb 10.
Ding said 47 of its 5G contracts are from Europe, 27 from Asia and 17 from other regions.
Huawei will invest $20 million in innovative 5G applications over the next five years, contributing to a thriving 5G ecosystem and accelerating the commercial success of 5G, officials said.
The UK announced on Jan 28 that it would allow Huawei in the noncore part of its 5G network, with a cap of 35 percent market share. A day later, the EU announced its toolbox for 5G deployment, which does not ban Huawei and leaves it up to the member countries to make their final decisions.
French Minister of Economy and Finance Bruno Le Maire confirmed that the government will not exclude Huawei. The same view was expressed by Swedish and Italian officials, though those countries also said there would be security reviews for vendors.
Bai Ming, a senior research fellow at the Chinese Academy of International Trade and Economic Cooperation, said more European countries are taking an unbiased approach toward Huawei because Washington has never provided factual evidence to support its security accusations.
"More people realized that mixing politics with normal business cooperation could only delay the global deployment of 5G," Bai said.
But analysts also warned that tougher headwinds are still ahead for the world's largest telecom equipment maker, given media reports that the US government is planning to further restrict US technology sales to Huawei.
Meanwhile, a federal judge in Texas on Tuesday dismissed a lawsuit filed by Huawei to challenge a 2018 congressional defense bill that stopped federal agencies from doing business with the company.
Wang Yanhui, secretary-general of the Mobile China Alliance, said a broader US ban on technology sales won't substantially harm Huawei's telecom business, as it has already shipped US-component-free 5G base stations around the world.
The Shenzhen-based company has also been scrambling to build its own mobile software ecosystem, the foundation for its ability to continue selling smartphones in overseas markets to mitigate the fallout from US restrictions.
"Challenges only make Huawei stronger," Wang said.