South China launches ultra-fast mask factory
Xinhua | Updated: 2020-02-24 19:16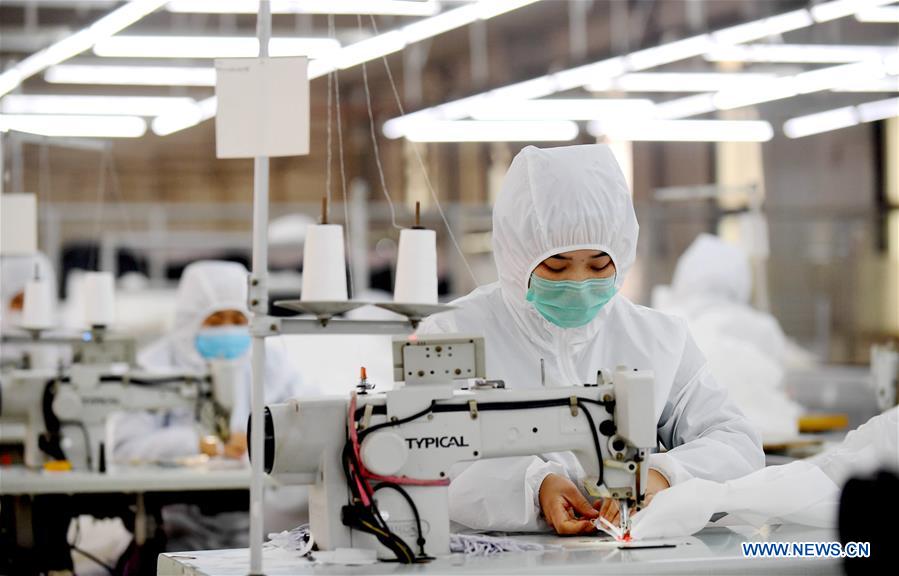 GUANGZHOU -- South China's economic powerhouse Guangdong province has launched the country's most speedy mask production line to bolster the national fight against the novel coronavirus outbreak.
The factory in Guangzhou, with a capacity of assembling 1,000 medical masks per minute, and 1.2 million per day, is also believed to be among the fastest in the world, said officials with Guangzhou Municipal Industry and Information Technology Bureau.
The automatic production line started operation on Jan 19 after Guangzhou Xingshi Equipments Co Ltd converted one of its lines that made diapers and sanitary napkins, the bureau said.
"We assembled the mask production machines in five days and took another two days to complete debugging," said Wu Wanning, vice general manager of the company.
Wu said they initiated the transformation after receiving a request from the city government that has been coping with a short supply of facial masks amid the outbreak.
The company has planned to roll out another two mask production lines by the end of this month, and another 10 in March, according to the bureau.
Zhang Shuofu, secretary of Guangzhou Municipal Committee of the Communist Party of China, said the new line would help the city resume production in its many companies and factories.
Guangzhou, capital of Guangdong and an industrial hub, has reported a 90-percent work resumption rate in companies. About 20 local companies have been greenlighted to switch to mask production to cater to the surging demands.