Weinstein guilty of two sex crimes; acquitted on most serious charges
By AI HEPING in New York | chinadaily.com.cn | Updated: 2020-02-25 01:26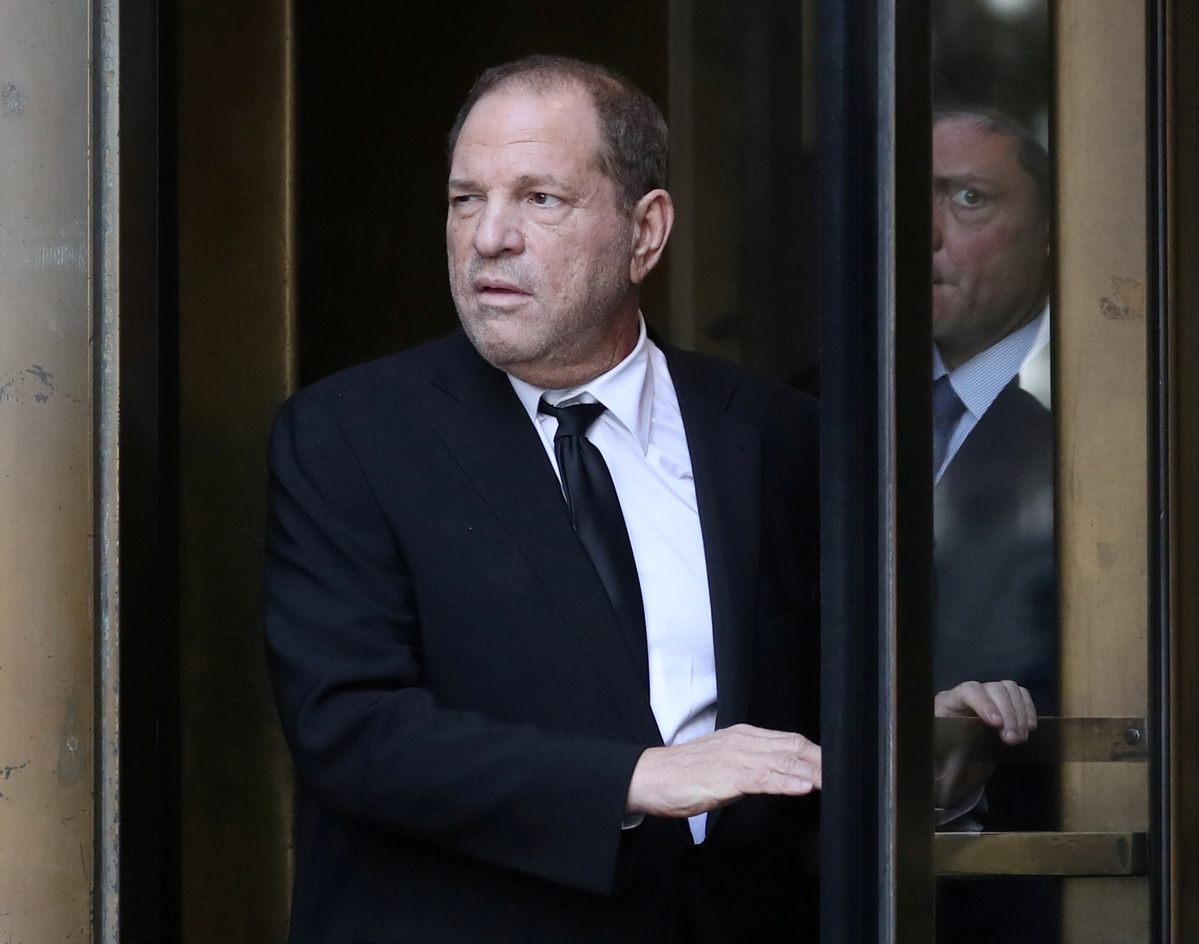 Harvey Weinstein, the former movie mogul whose alleged sexual misconduct jump-started the #MeToo movement, was convicted of sexual assault by a New York jury on Monday but acquitted on the most serious charges that could have sent him to prison for the rest of his life.
Weinstein, 67, was convicted of sexually assaulting former production assistant Mimi Haleyi in 2006 and raping Jessica Mann, a onetime aspiring actress, in 2013. He faces up to 25 years in prison on the sexual assault conviction.
The jury acquitted Weinstein on two counts of predatory sexual assault, which carried a potential life sentence, and first-degree rape of Mann.
The split verdict came in the fifth day of deliberations by a jury of seven men and five women. During the trial six women testified that Weinstein had sexually assaulted them.
The jury reached the verdict around 11:30 am Monday, and the defense immediately filed a motion for a mistrial citing an anonymous email sent to a member of Weinstein's legal team regarding a juror, which Judge James Burke denied.
The trial that began on Jan 6 and included the testimony of six women who said — under oath — that Weinstein had sexually assaulted them over the last three decades.
Prosecutors described Weinstein as a predator who kept his victims close to control them, using his power over their careers in the film industry as leverage.
Defense lawyers said the women had sex with him willingly to further their careers and only years later said their encounters with him were nonconsensual.
Weinstein also faces four charges in Los Angeles County.