Battle against the epidemic being won, says Nobel prizewinner
By ANDREW MOODY | CHINA DAILY | Updated: 2020-02-25 07:29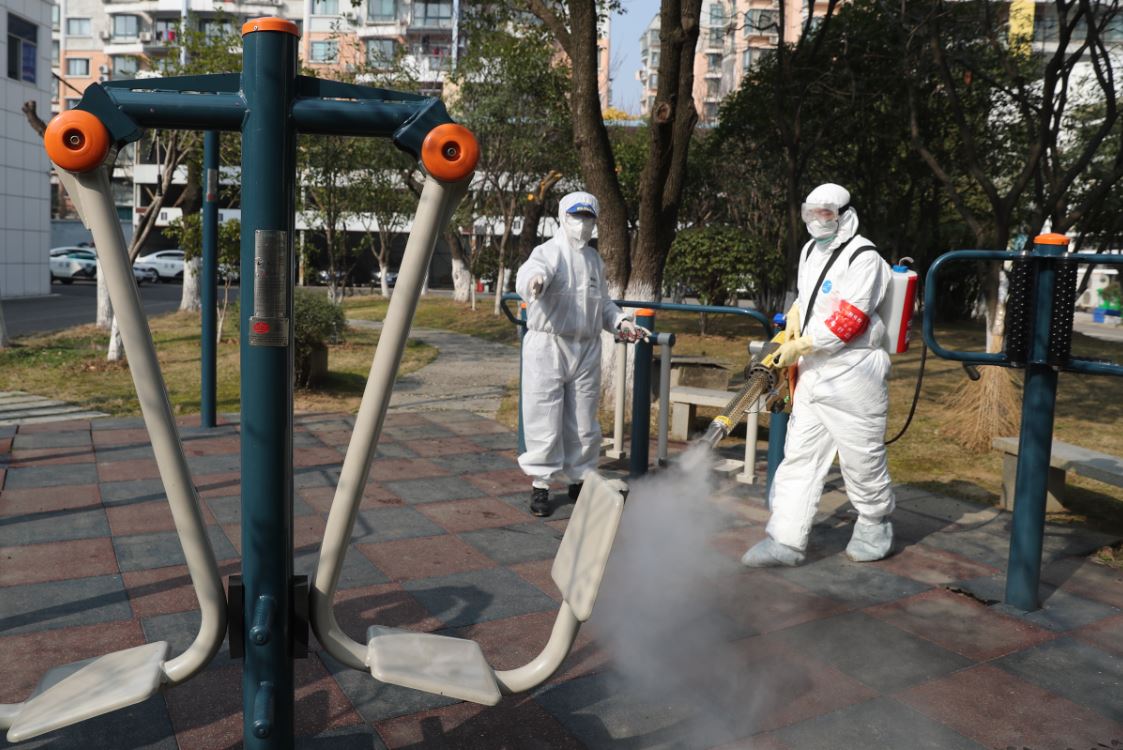 China is winning the war against the novel coronavirus pneumonia outbreak, according to Nobel prizewinner Michael Levitt.
He believes the rate of progression of the virus, as measured by the number of new deaths each day, has peaked.
His latest analysis, which uses data up to Sunday, predicts that the final death toll from the virus in Hubei province will be 3,050, with 200 deaths in the rest of China.
"Contrary to the prevailing world hysteria, the epidemic is almost all over in China," he said.
Since the start of this month, Levitt, a professor of structural biology at Stanford University School of Medicine in the United States, has been carrying out a daily analysis of figures on the outbreak released by China and the World Health Organization.
"We are getting a better idea of what is actually happening, either mathematically or at least numberswise. The numbers seem to make more and more sense," he said.
"I was very surprised by the level of alarm in the world, because the death rate outside Hubei province was something like 0.2 percent, so I thought I should try to calm people by doing my own analysis of the data," he said.
"I started by just sending it off to friends, and then somebody translated it into Chinese without me knowing and I was suddenly inundated by emails. Now, I do a daily update," Levitt said.
This has brought him considerable worldwide attention, including appearances on State broadcaster China Global Television Network.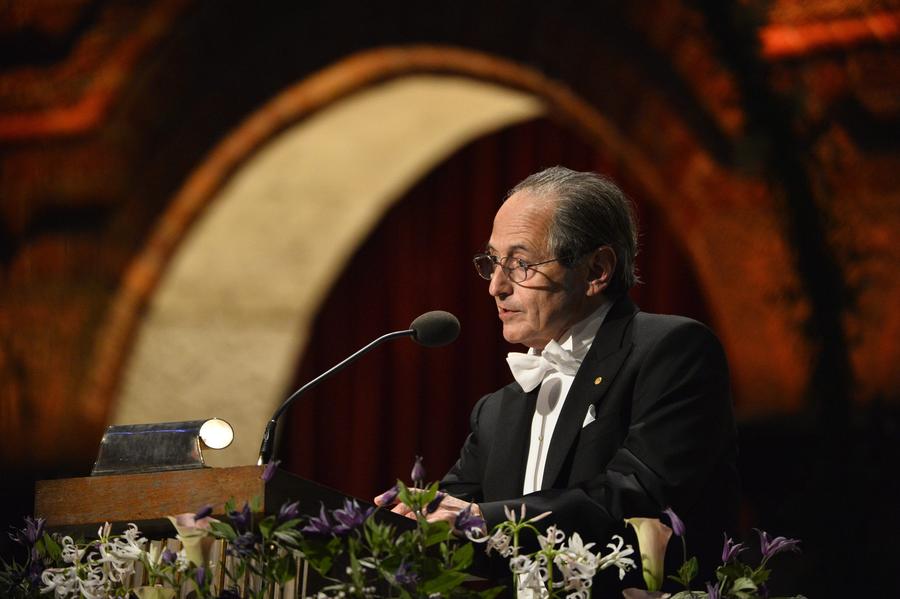 Levitt, who won the Nobel prize for chemistry in 2013 with Martin Karplus and Arieh Warshel for work on developing models for complex chemical systems, stressed that he is not a viral specialist, but a molecular biologist making extensive use of computer modeling.
"I'm not an epidemiologist, but a structural biologist. My work is essentially in computing, and anyone in the area of epidemiology could say, 'Oh well, what does he know?' " he said.
Speaking from his home in California, Levitt said he believes that numbers are important in terms of assessing progression of the virus.
"We haven't even got big data. We are working with small data, but we can still see a lot," he said. "What I am identifying is the mathematics of spread and mathematics of exponential growth.
"We're assuming that the whole thing obeys very simple mathematical rules, such as sigmoid growth (where growth is like an S-shaped curve-slow at the start, then exponential before leveling off). It doesn't need to follow the rules, but it has behaved well so far. I believe the numbers are capturing some underlying trend."
His latest analysis predicts there will be a total of 65,000 cases in Hubei and 15,000 in the rest of China.
Levitt said the figures show that the death rate in Wuhan, the epicenter of the outbreak, is higher than in the rest of Hubei and other cities in China.
He believes this could be linked to the difference in the molecular structure of the virus that infected people at a wet market in Wuhan and that passed on in subsequent human-to-human transmission.
"A virus made in an animal will have the same protein and nucleic acid as a virus made in a human, but viruses also have polysaccharides-a sugar-liquid coating," he said "The virus you get from a humanoid is, in effect, sugar-coated, whereas a virus caught from the original host would not be. This might be why one is more lethal than the other."
Levitt, who was born in South Africa, had a long association with Francis Crick, the co-discover of DNA-or deoxyribonucleic acid-when he was at Cambridge University in the United Kingdom and then at the Salk Institute for Biological Studies in San Diego, California, in the 1970s.
"I worked for Francis Crick very early in my career, but then when he moved to the Salk Institute, by pure chance I ended up working with him again. He was also a close family friend. He was amazing," he said.
Crick, 88, died in July, 2004.
Levitt has been spending about two months a year in China. He met his second wife, Shoshan, an Israeli, in China and they married in Shanghai in March last year. She is a curator of Chinese art and teaches Hebrew at Peking University, while Levitt is an adviser at a number of universities.
"I became much more interested in China, and seeing the country through the eyes of somebody who has lived there made it very different," he said.
"I know so many people in China-newspaper people, artists, politicians, chefs. It is a much 'flatter' society, than, say, Britain or the United States."
He also knows people in Wuhan, which is one of the reasons he wanted to become involved in analyzing data from the outbreak.
Levitt said he is appalled by the xenophobia some Chinese are experiencing and by travel restrictions imposed by countries such as Australia and the US, contrary to World Health Organization advice.
"It's crazy. Travel bans don't help at all. I think all this punishment just leads to under-reporting, and it's not a good idea."
He said the epidemic is receiving far more attention than the H1N1 outbreak that began in the US in 2009.
It is important to get the risks from the current outbreak in proportion, he added.
"The death rate if you contract the virus is 2 percent. I am 73 years old now, and I have a similar risk of dying every year. That's life," he said.
"People are getting regular flu all the time. I think that in the US we have 80,000 deaths a year from it, and I'm sure that in China it's at least five times that-probably more, since people tend to smoke more there."
While Levitt agrees that people need to take measures to prevent infection, these have to be followed through if they are going to work.
"There is no point in washing your hands if you then pick up your phone. You need to use alcohol wipes for your phone as well," he said.
He added that if there are any lessons to be learned about the current outbreak, it is the vulnerability of an increasingly global society to pandemics, particularly with increasing antibiotic resistance among certain bacteria.
"It is particularly worrying because the financial models of big pharmaceutical companies in the Western world mean they are no longer interested in drugs that you take for only 10 days, such as antibiotics," he said.
"The big money-making drugs are anti-cancer ones that you can give to somebody to extend their life for, let's say, a year. If somebody has the money, then a year of life is easily worth half a million dollars. I hope countries like China and India have a different model to this and focus on antibiotics and also vaccines for fighting this virus."