Chinese appetite for UK pork lifts exports
By ANGUS McNEICE in London | China Daily Global | Updated: 2020-02-25 09:13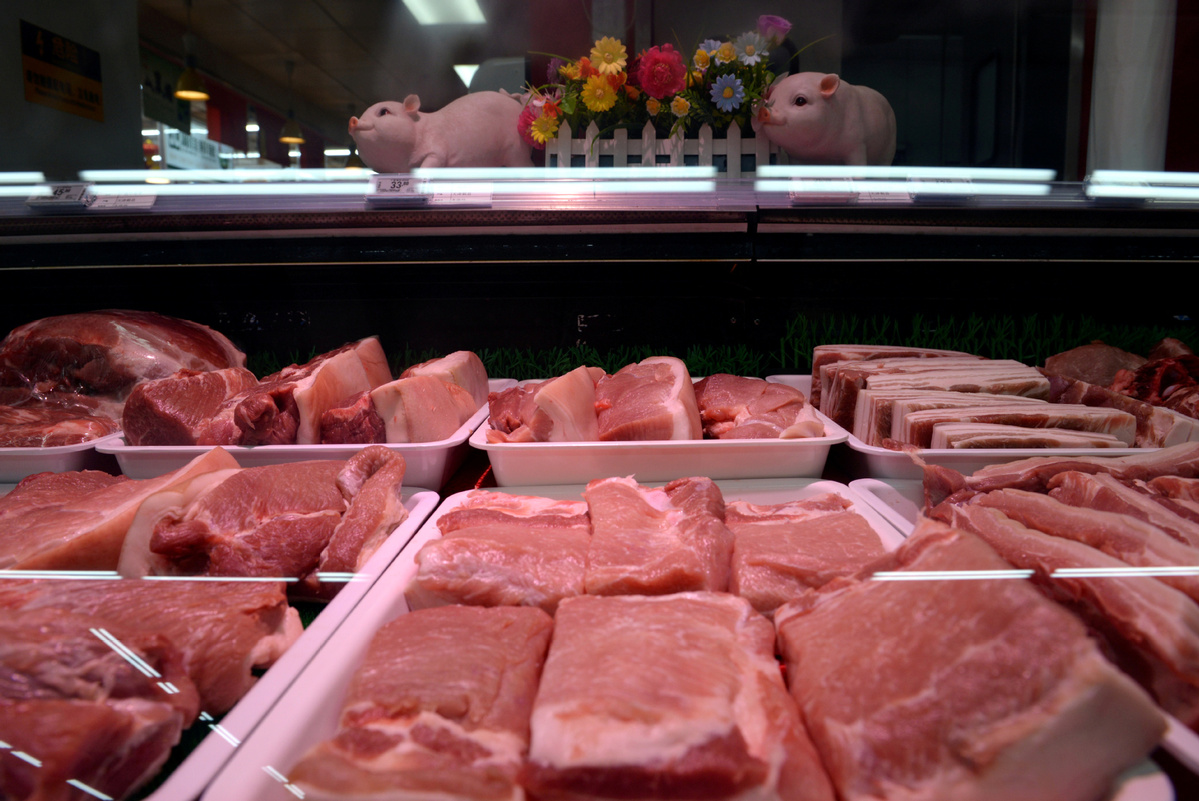 African swine fever cases increase consumer demand for imported meat
The United Kingdom's red meat trade enjoyed "one of the best years on record" in 2019, according to the country's agriculture levy board, thanks in large part to a 61 percent increase in pork exports to China.
Customs data shows that the total value of UK red meat exports last year rose by 13 percent to more than 1.5 billion pounds ($1.9 billions). The UK Agriculture and Horticulture Development Board, or AHDB, says that 2019 was one of the strongest years on record for British meat exporters.
"This year has been phenomenal," said AHDB International Market Development Director Phil Hadley. "As well as a record year in terms of both volume and value, we have also seen some incredible market access wins, which has helped make 2019 one of the best years for our red meat exports."
According to Her Majesty's Revenue and Customs service, the UK shipped 661,000 metric tons of pork, lamb and beef abroad last year. The majority went to countries in the European Union, although strong demand from Asia contributed to a significant increase in trade in 2019.
China is now the single biggest export partner for UK pork, receiving 131,000 tons of the total 378,000 tons exported last year, a 61 percent increase on 2018. UK pork exports to China were valued at 191 million pounds in 2019, compared to 77 million pounds the year before.
This increase in exports was largely driven by outbreaks of African swine fever in China. According to China's Ministry of Commerce, the disease led to a shortage of 10 million tons in 2019, or around 20 percent of China's total pork output.
"The Asian market was key to the success of 2019, with demand for imported pork continuing across China in light of the ongoing African swine fever outbreak," said Jonathan Eckley, who heads AHDB operations in the Asia Pacific region.
Overseas pork suppliers have been given greater market access to China in order to boost imports. More than one thousand pork suppliers registered with the Ministry of Commerce in 2019, an increase of 30 percent on the previous year.
China registered two British pork processing facilities late last year, bringing the total number of UK plants with export approval to nine. Offal and trotters are more popular in Asia than in Europe, which gives UK producers the opportunity to increase their margins for these so-called "fifth quarter" cuts.
In December, China's Ministry of Agriculture and Rural Affairs released a pork action plan, in which it predicted that Chinese pork production will begin to approach normal levels by the end of this year, and make a complete recovery by 2021.
Last year, total UK sheep meat and offal shipments rose 12.5 percent to 99,000 tons, according to UK customs figures, with a value of 402 million pounds. A total 183,000 tons of beef and offal were exported in 2019, worth 532 million pounds and up 7.5 percent.
British beef will soon be exported to China for the first time in more than 20 years, after the Chinese government lifted an import ban it imposed in the 1990s during an outbreak of bovine spongiform encephalopathy, which is also known as BSE, or mad cow disease.