Assange bid to avert US extradition opens in court
By JULIAN SHEA in London | China Daily Global | Updated: 2020-02-25 09:44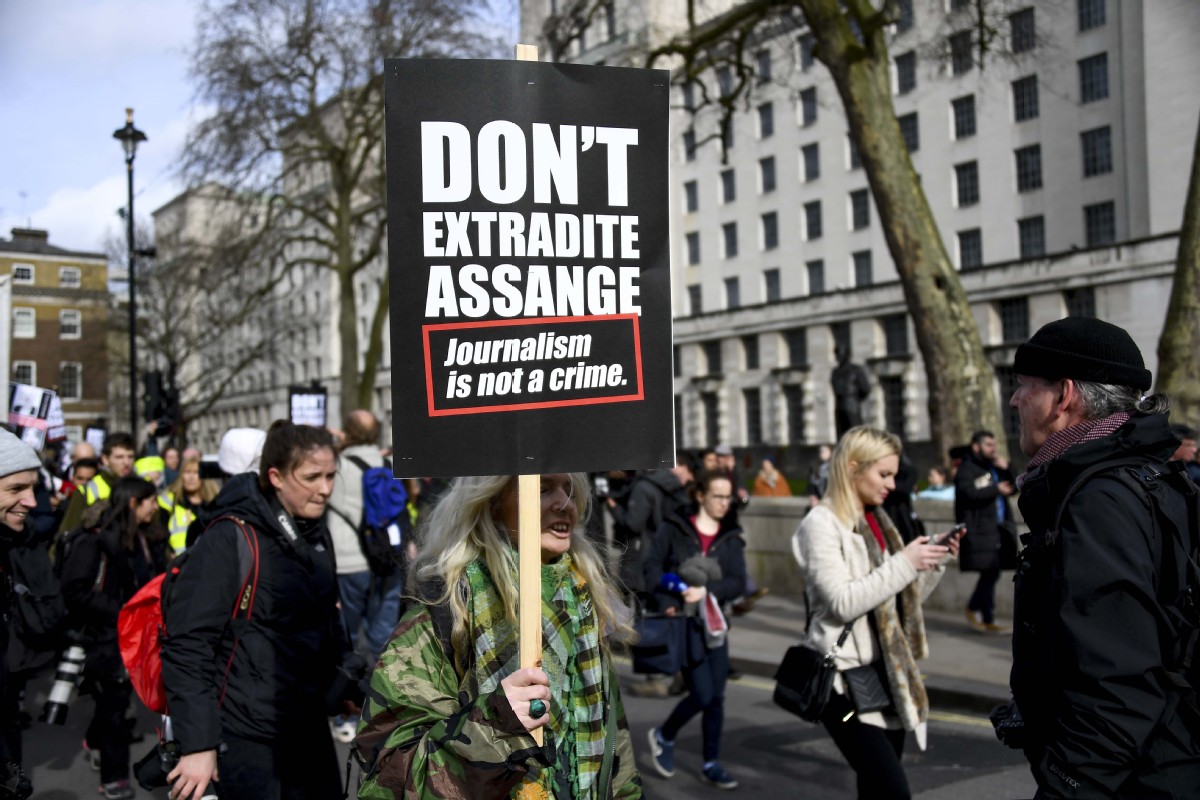 The United States government's bid to extradite WikiLeaks founder Julian Assange from the United Kingdom on espionage charges began on Monday with a preliminary court hearing in London.
The 48-year-old is accused of involvement in leaking confidential information more than a decade ago, and faces 18 charges.
If extradited and found guilty, Assange could face up to 175 years in prison. US authorities say US lives were put in danger by the work of WikiLeaks, but Assange says the leaks exposed wrongdoing by the US military, and in his defense has cited the First Amendment of the US constitution, covering freedom of speech.
Assange's father, John Shipton, said extraditing his son to the USa decision which, if ordered by the courts, would ultimately be up to the British government-would effectively be a death sentence.
The case comes at a particularly delicate time for relations between the UK and the US, with the British use of Huawei technology in its next generation of mobile phone technology having caused upset in Washington. There is also the unresolved case of Anne Sacoolas, the wife of a US intelligence officer who is suspected of involvement in a fatal road traffic accident in the UK, but who claimed diplomatic immunity and left the country.
To add another layer of diplomatic tensions between the US and the UK, a potential free-trade deal with the US has been a strong plank of British Prime Minister Boris Johnson's plans for the country following Britain's departure from the European Union at the end of January, but it has not yet been agreed.
Likely appeal
Monday's hearing took place at Woolwich crown court in southeast London. It is expected that the case will be adjourned until May, with a ruling on Assange's fate not due for some time after that-and whatever that decision turns out to be, a likely appeal from the losing side.
"For the life of me I can't understand why Julian Assange is in jail having committed no crime, with family here that he can come and live with," Shipton said on Sunday outside London's Belmarsh Prison, where his son has been held.
"Bail ought to be given immediately if the extradition order isn't dropped," he added, saying that Assange had been subjected to harassment and a "plague of malice that emanates from the Crown Prosecution Service".
Before his time in Belmarsh, Assange, who is Australian, spent seven years in the Ecuadorian embassy in London, seeking political asylum in a bid to avoid extradition to Sweden on sexual assault charges, which he denied and which were later dropped.
In April last year, embassy staff revoked his status and invited police officers in to forcibly remove him from the premises.