EU ramps up funding to contain coronavirus
By EARLE GALE in London | China Daily Global | Updated: 2020-02-26 09:22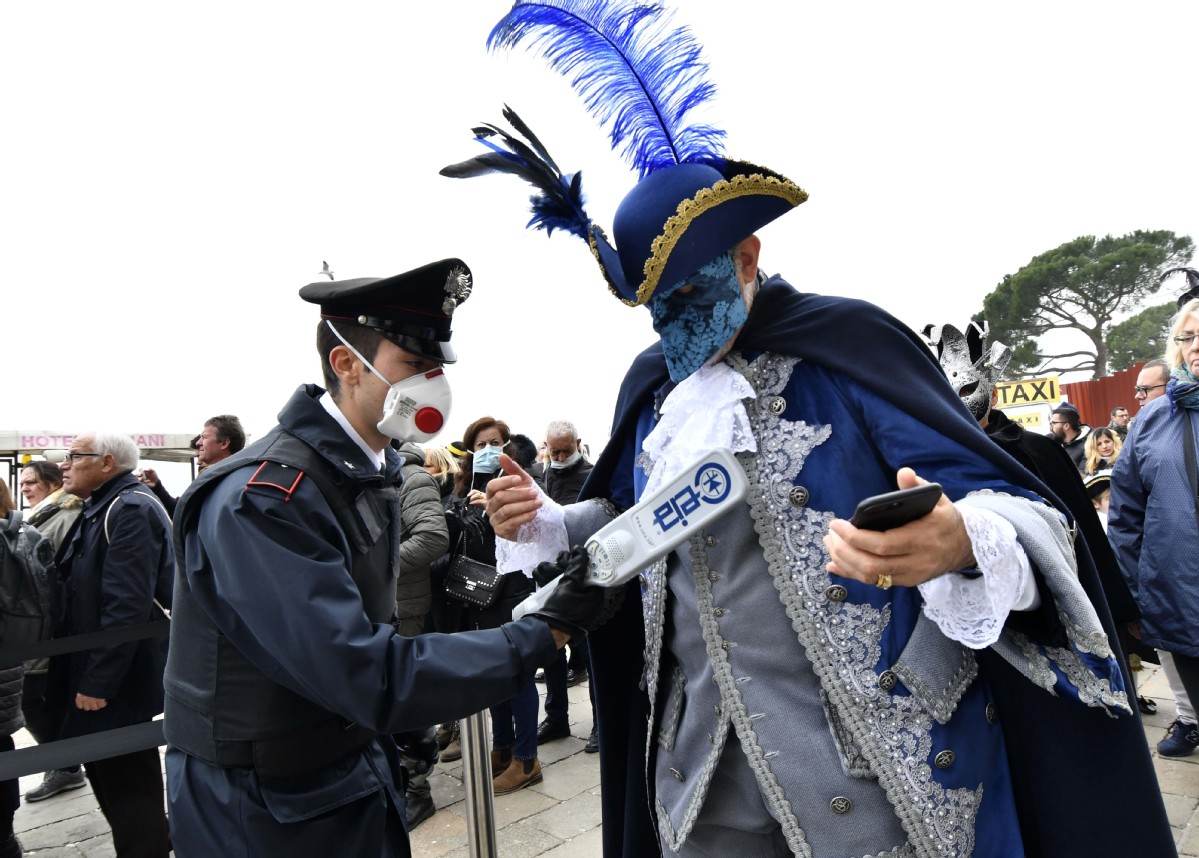 The European Union is spending 232 million euros ($251.4 million) on efforts to stop the spread of novel coronavirus pneumonia, while measures elsewhere in the world also aim to limit the impact of the outbreak, which showed signs of stabilizing at its Chinese epicenter.
The announcement of the funding on Monday morning by the European Commission followed a difficult weekend in Europe, during which authorities restricted travel in some areas due to the outbreak.
The EC also said it was working around-the-clock to support EU member states in their fight against the outbreak.
Ursula von der Leyen, president of the EC, said the money will boost global preparedness, prevention and containment of the virus.
Meanwhile, Italian authorities reported on Tuesday that a woman had tested positive for the novel coronavirus in Sicily, the first case south of Rome, as the country struggles to prevent the outbreak from spreading from its origin in the northern regions of Lombardy and Veneto.
Sicily's regional governor, Nello Musumeci, said a tourist from Bergamo, in Lombardy, had been hospitalized in the island's capital, Palermo, after being diagnosed with the illness, and all those traveling with her had been quarantined, according to Reuters.
The number of cases in Italy, the country in Europe worst affected, rose to more than 280, with 40 new cases reported in Lombardy and nine new ones in Veneto. The number of deaths was unchanged at seven, Reuters reported.
The Italian government has locked down several small towns in Lombardy and Veneto amid the outbreak.
Austria reported its first two novel coronavirus cases on Tuesday as the outbreak apparently spread from neighboring Italy, according to Reuters.
Tedros Adhanom Ghebreyesus, the director-general of the World Health Organization, said on Monday that the window of opportunity to contain the virus was "narrowing".
Afghanistan, Bahrain, Iraq and Kuwait all reported their first novel coronavirus cases on Monday. All said the virus appears to have entered their populations via someone with links to Iran, which has become a virus hot spot.
South Korea reported more than 975 cases as of Tuesday, which is the largest number of confirmed cases outside China. Eleven people died from the disease there.
On Tuesday, Iran's Ministry of Health and Medical Education announced that the COVID-19 outbreak in the country had infected 95 people, and 19 of them died over the past week, making it the nation with the most fatalities outside China.
Iraj Harirchi, Iran's deputy minister of health and medical education, is among those infected, an adviser for the ministry said on Tuesday. Alireza Vahabzadeh tweeted that the deputy minister was "confirmed as positive for coronavirus infection."
He said Harirchi "was at the forefront of fighting against the virus over the past days."
Xinhua, AP, Reuters and other agencies contributed to this story.