Mubarak, longtime leader of Egypt, dies at age 91
By JULIAN SHEA and ZHANG YUNBI in London | China Daily | Updated: 2020-02-26 02:38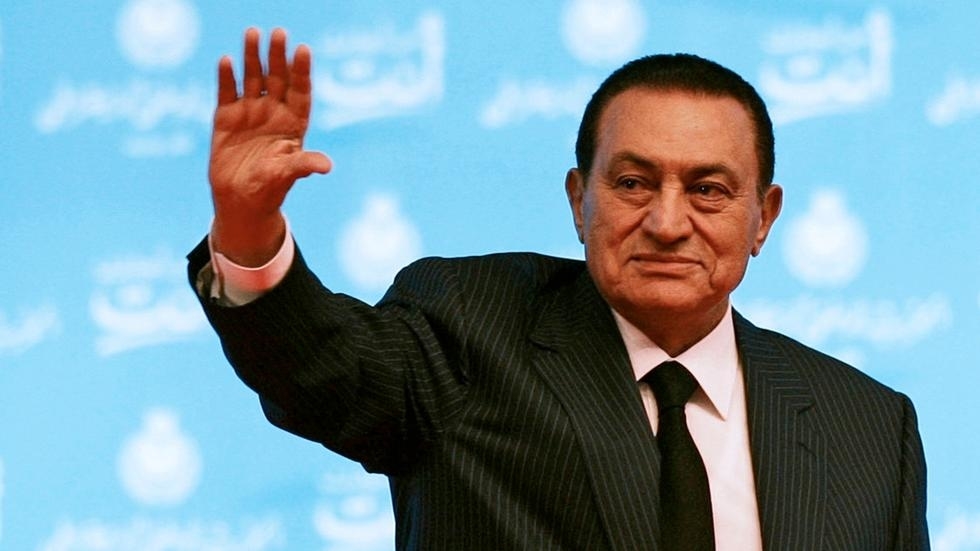 Hosni Mubarak, the former president of Egypt, has died at the age of 91 after undergoing surgery, Egyptian state media reported on Tuesday.
Mubarak was the country's leader for 30 years until he resigned as a result in the "Arab Spring" mass protests in 2011.
After the uprising, he was jailed on charges of corruption and killing protesters, but he was released in 2017 after being acquitted of most charges.
During his 30 years in office, Mubarak visited China several times. He met and talked with different generations of Chinese leaders, and greatly boosted bilateral relations and cooperation in various fields.
He was commander of his country's Air Force in the 1973 Middle East war against Israel, and in 1975 he was appointed vice-president by then-president Anwar Sadat.
"Relations between the two countries have had a great new push forward, and I am fully confident about their growth and development," Mubarak said on his first visit to China in 1976.
Sadat was assassinated in 1981. Mubarak, who was sitting next to him when he was killed, succeeded him, going on to be reelected four times.
Early in his presidency, Mubarak won praise for keeping the country free of Islamic extremism. Egypt was readmitted by the League of Arab States after being expelled, and the organization's headquarters returned to Cairo.
In 1999, Mubarak agreed to pump natural gas to Israel and the Palestinian territories, a move described by then-Israeli prime minister Ehud Barak as a "pipeline of peace".
In 2005, his National Democratic Party won Egypt's first multiparty elections.
China and Egypt established diplomatic ties in 1956. While Mubarak's two predecessors put more focus on the political dimension of bilateral relations, he played a key role in diversifying these ties, which particularly advanced economic and cultural relations.
The two countries established a strategic partnership during his presidency in 1999.
As a sign of lasting, steadfast political mutual trust between the two countries, he and Chinese leaders exchanged greetings and messages on many important occasions.
Contact the writers at zhangyunbi@chinadaily.com.cn